Emerging Leaders Academy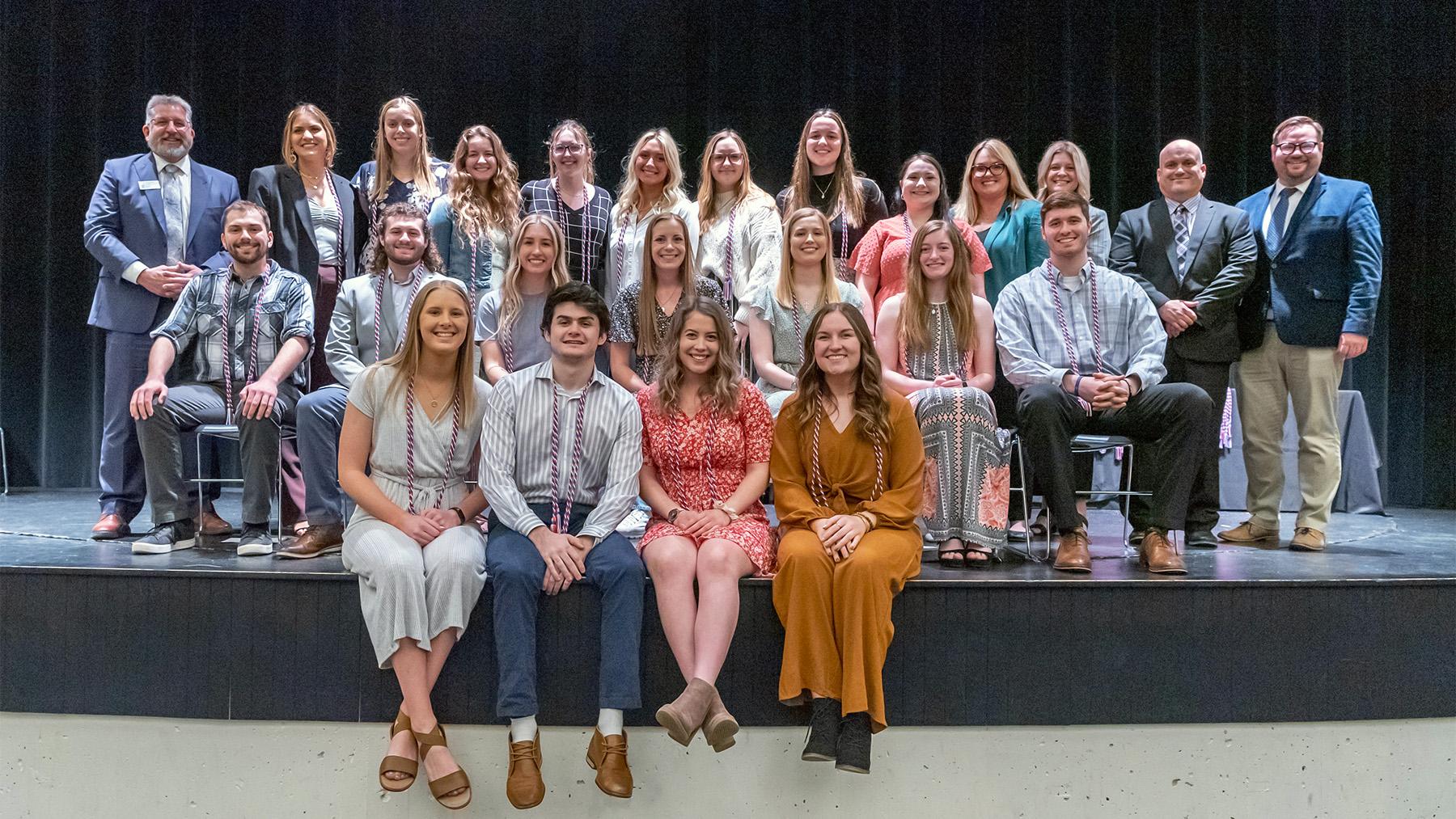 Develop your Leadership Skills
Each of our academic programs will prepare you to be a leader in the service of truth and develop the skills to become an exemplary professional in your chosen field. But if you're looking for more, if you want to get out into the real world and interact with leaders in your chosen field, then the Emerging Leaders Academy (ELA) is for you.
Our ELA programs provide students the opportunity to learn more about themselves and their profession, help them develop the team building, communication, and leadership skills needed to make a difference in the world. Our ELA graduates are sought after by employers because of their strong academic and professional skills and their ability to lead and work with others.
Here are just a few of the opportunities you will have as an Emerging Leader:
A professional mentorship program

Participation in structured leadership training

Experiential learning activities in your chosen field

Service-learning opportunities
Program in Review
The Gary Tharaldson School of Business Emerging Leaders Academy prepares students to demonstrate their commitment to personal and professional growth as collaborative and servant leaders with moral courage in their careers and communities.
Through participating in the program, you can expect to:
Explore leadership frameworks and professional ethics

Network with campus and community leaders

Organize and take part in service projects with community partners

Receive mentorship from professionals 

Expand self-awareness and understand your unique strengths and assets
Our students follow a four-year plan – Grow Yourself, Growing at Mary, Leading in the Community, and Leading Beyond – to make sure they get the most out of our ELA program and learn how to integrate our Benedictine values into business.
The Liffrig Family School of Education and Behavioral Sciences Emerging Leaders Academy's mission is to prepare servant leaders in the service of truth and help them develop the skills needed to become exemplary professionals in their chosen field.
The program provides students with opportunities to participate and become engaged in:
• Service learning projects
• Leadership development activities
• Experiential learning activities
• A professional mentoring program
Additionally, senior students will have the opportunity to plan a trip that includes educational, service, and tourist activities. Previous classes of Senior ELA students visited:
Poland

South Korea

Peru

China

New York City

Phoenix, AZ

Yellowstone National Park
The Saint Gianna School of Health Sciences Emerging Leaders Academy is an academic program designed to propel health care students to become competent, empathetic, virtuous clinicians within their prospective fields. Through training with the SGSHS ELA program, students will be better equipped to tackle issues currently facing the field of health care.
The program provides students with opportunities to participate and become engaged in:
• Saint Gianna's leadership legacy and charism
• A mentorship program throughout all four years 
• Strong bioethics learning opportunities
• Collaboration with multiple health care disciplines
• Leading with moral courage and ethics in health care
The opportunity to be part of the Emerging Leaders Academy has been a blessing. It has given me the opportunity to think critically about real-life scenarios I may encounter in my future career — something that students may not experience in the average classroom. It has also promoted my development as a servant leader, which I believe will be a very valuable skill as a health care professional.
Take Your Next Step to Mary