Master Teacher Internship Program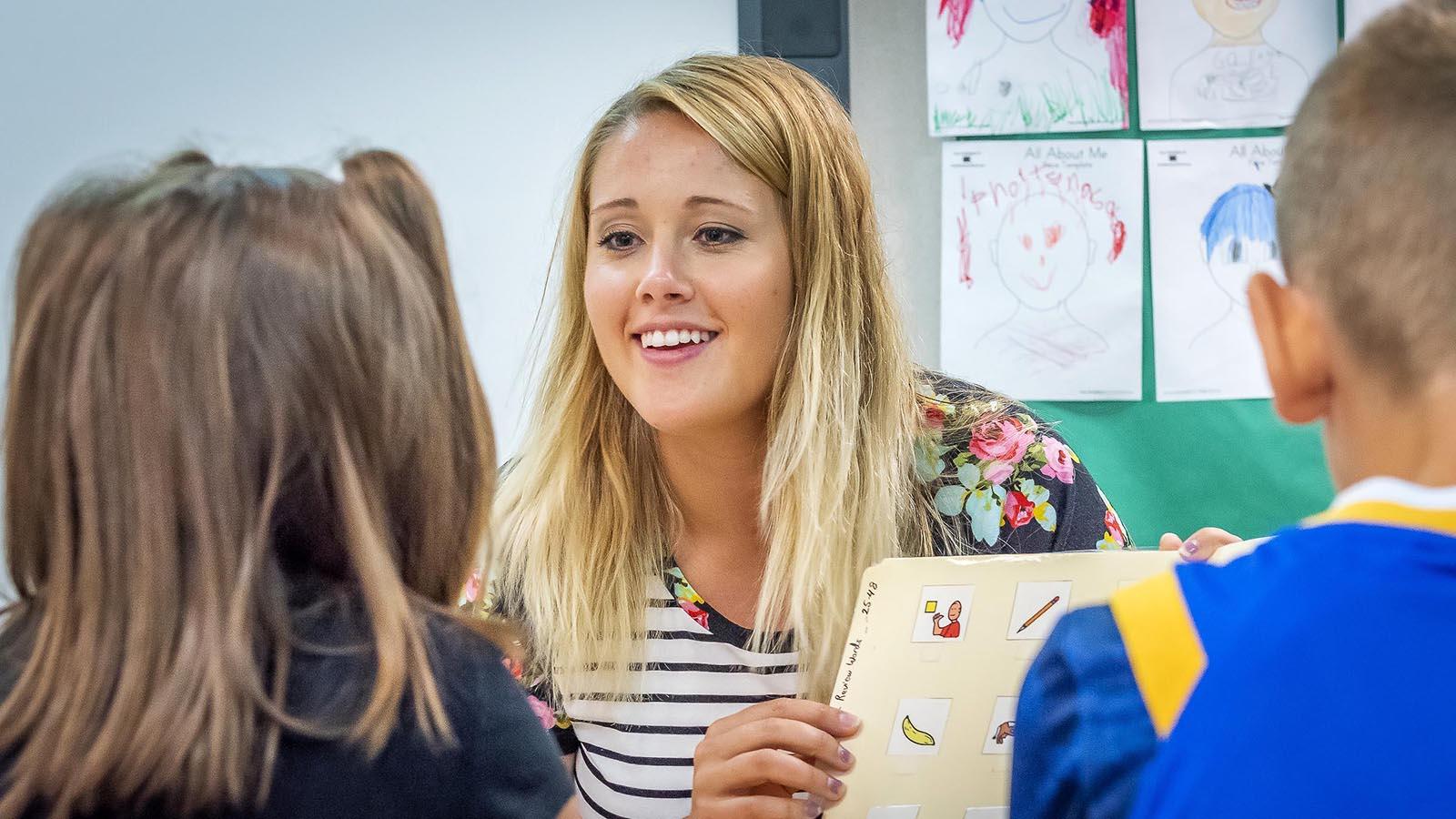 Partnering with North Dakota Schools & Connecting Students with Professionals
The Master Teacher Internship Program (MTIP), a special partnership between the University of Mary and select school districts in North Dakota, is designed to bridge pre-professional student teaching with a career in education.
Our MTIP students complete their student teaching experience with a special mentorship and graduate with their bachelor's degree after the fall semester. Then they phase into a full-time paid intern position in the school district for the remainder of the school year. Interns co-teach, substitute teach, work with students in small group settings, and attend parent-teacher conferences and faculty meetings. During their semester as an intern, students also enroll in their chosen education graduate program at the University of Mary, and receive waived tuition for up to six credits.
Program Goals
There is a significant teacher shortage across the U.S. and MTIP is part of the solution in North Dakota. Research shows that the main reason teachers leave the field is due to a lack of support, like mentorship and resources, which often results in early burnout. We seek to respond to this challenge by providing additional mentorship throughout the student teaching semester and internship semester.
After students complete their internship, they are offered first consideration for full teaching position interviews in the participating districts.
Program Highlights
Mentorship and Support




Students in MTIP receive additional mentorship and support by the school district where they intern. At the University of Mary, our faculty members are always available to our students. However, students in this program also create a network of support in the school district where they intern.

Graduate Education




While interning, students also begin their graduate education program with the University of Mary, with waived tuition for up to six credits. Students get a valuable jumpstart on their graduate program, with our already affordable graduate degrees.

Paid Internship




Throughout the spring internship, students receive a stipend of at least $2,000 per month. This allows students to focus their time on their internship and graduate studies.

Plans for a Successful Future




After students complete their internship, they are guaranteed the first chance at job interviews for positions in the school district for the following year. With the network of contacts and support students create during the internship, this is an excellent step to their first full-time teaching position!
Have Questions?
We're here to help. Call the Admissions Office at 701-355-8030 or email us.