Occupational Therapy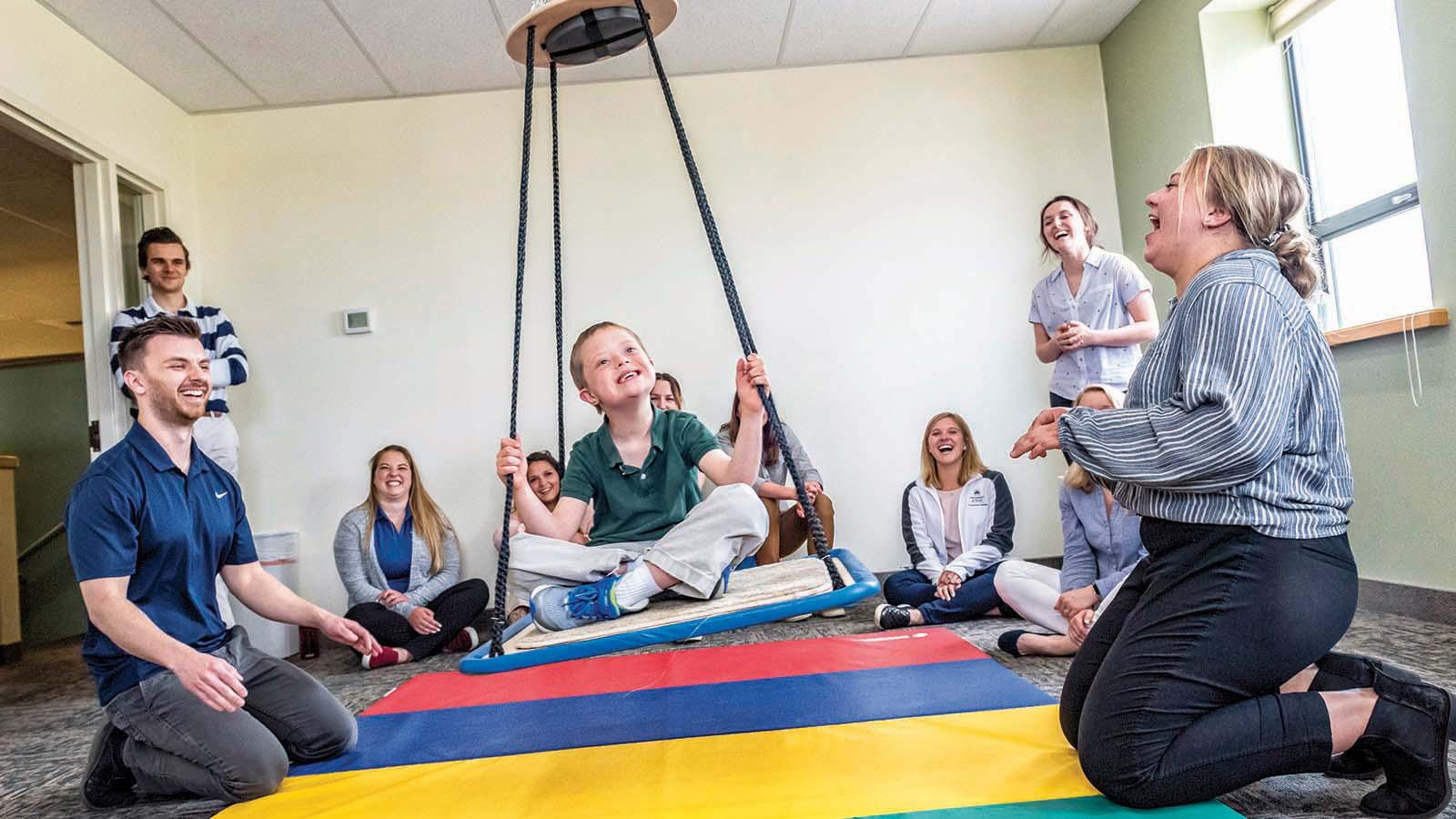 Program Type

Doctorate

School

Saint Gianna School of Health Sciences
Engage in a rigorous, intensive professional program focused on community outreach. Interact with clients and caregivers as you train.
What You'll Learn
You'll study the foundational concepts of occupational therapy, and put those theories into practice with 24 weeks of fieldwork and a 14-week doctoral capstone experience. Our occupational therapy program is offered in person in Bismarck, ND (main campus), Fargo, ND, and Billings, MT.
Application to the Doctor of Occupational Therapy program is through the Occupational Therapist Centralized Application Service (OTCAS).
Focus on community service

Mary's occupational therapy program is distinguished by its focus on our communities — both locally in our pro bono clinic and globally, including a 10-day summer service program at "La Alegría en el Señor" school in Lima, Peru.

Learn from experienced professionals

Program faculty are experienced in a broad range of practice areas within occupational therapy. You will have many opportunities for mentoring through advising, research, and in your capstone experience.

Become eligible for certification

Upon successful completion of the program, you will be eligible to take the certification examination for the occupational therapist, administered by the National Board for Certification in Occupational Therapy (NBCOT).

Fieldwork sites located throughout the United States

You can fulfill the requirements for fieldwork at many locations throughout the United States. Your interests, learning style, and career goals will help us determine the best placement for you.

Secure your spot early

Incoming freshmen who have displayed superior academic performance in high school and have been officially admitted to the University of Mary can apply for Early Assurance to the occupational therapy program. Students in progress to complete a bachelor's degree with 60-89 credits can apply to our program through the Priority Admissions process. Learn more about Early Assurance and Priority Admissions.
Program Information
Please visit our catalog for admission requirements and a full list of our courses.
Accreditations
Accreditation Council for Occupational Therapy Education

The Occupational Therapy program at the University of Mary is accredited by the Accreditation Council for Occupational Therapy Education (ACOTE) of the American Occupational Therapy Association (AOTA) located at 6116 Executive Boulevard, Suite 200, North Bethesda, MD. 20852-4929. ACOTE's phone number, C/O AOTA is (301) 652-AOTA.
Careers & Outcomes
Employment Trends
The U.S. Bureau of Labor Statistics projects employment of occupational therapists to grow 14% through 2031, much faster than the average for all occupations. Occupational therapy will be an important part of treatment for people with illnesses and disabilities such as Alzheimer's disease, cerebral palsy, autism, or the loss of a limb.
Career Paths
Occupational Therapist 
Educator 
Wellness Consultant
Clinical/Rehabilitation Liaison  
Workplace Wellness Consultant
Journalist
Entrepreneur
Our faculty hold us to a high standard. We work on professional development throughout all of our courses. We work on communication and all of our professional skills … There are a lot of hands-on learning experiences here at Mary.
Featured Faculty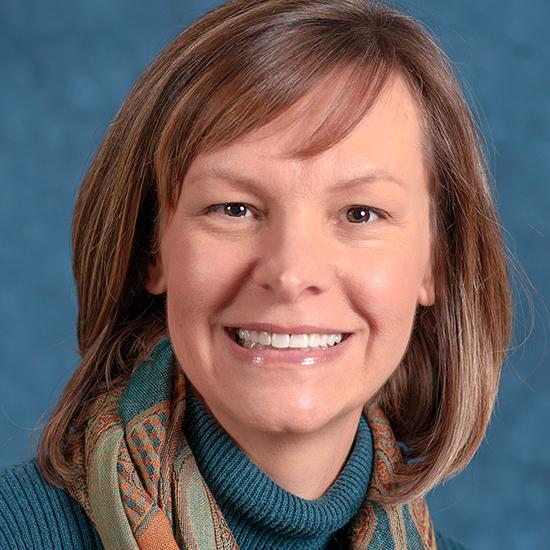 Cindy Anderson, OTD
OTD Doctoral Capstone Coordinator, Associate Professor of Occupational Therapy
I began working as an occupational therapist in 1992 in an inpatient mental health setting providing psychosocial OT services for children, adolescents, and adults experiencing acute mental health disorders. I later worked for a home health agency, focusing on orthopedic and neurological rehabilitation as well as consulting services for individuals with disabilities. In 2004, I began teaching part-time in the occupational therapy department at the University of Mary. In 2008, I joined the faculty as the academic fieldwork coordinator and later transitioned to the doctoral capstone coordinator position.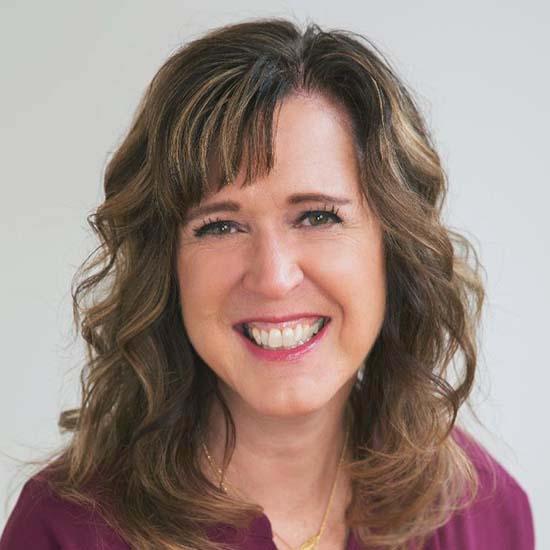 Paula H. Kitzenberg, OTD
Director of OTD Program in Billings, MT, Associate Professor of Occupational Therapy
Dr. Kitzenberg has held many clinical and leadership positions including lead therapist, program manager, and clinical director. She has also owned and operated her own private occupational therapy practice. She has worked in a wide variety of clinical settings but has specialized in pediatrics and sensory integration for the majority of her career. She has served on the national executive committee of Pi Theta Epsilon, the OT honor society and was recently awarded the Hero of the Year award by a Montana advocacy organization.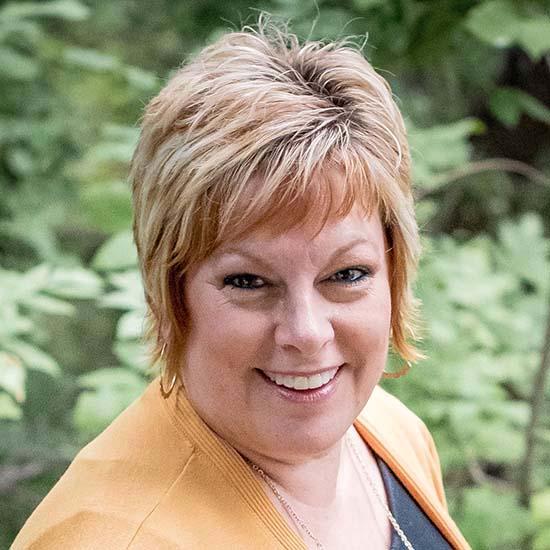 Janeene Sibla, OTD, EdD
Associate Dean of Saint Gianna School of Health Sciences, Chair of Occupational Therapy, Associate Professor of Occupational Therapy
I serve as Chair of the Occupational Therapy Program and have had the opportunity to develop the program from an entry level master's degree to the doctorate degree, as well as establish sites in Billings, MT and Fargo, ND. I am a life-long learner and enjoy working with other educators. Personally, I am married to my husband, Brad and we have two grown daughters, with families of their own. We enjoy travelling, spending time outdoors, and gathering with friends and family. I also like to spend my time being creative through crocheting, paper crafts, and quilting.
Take Your Next Step in Occupational Therapy