Billings, MT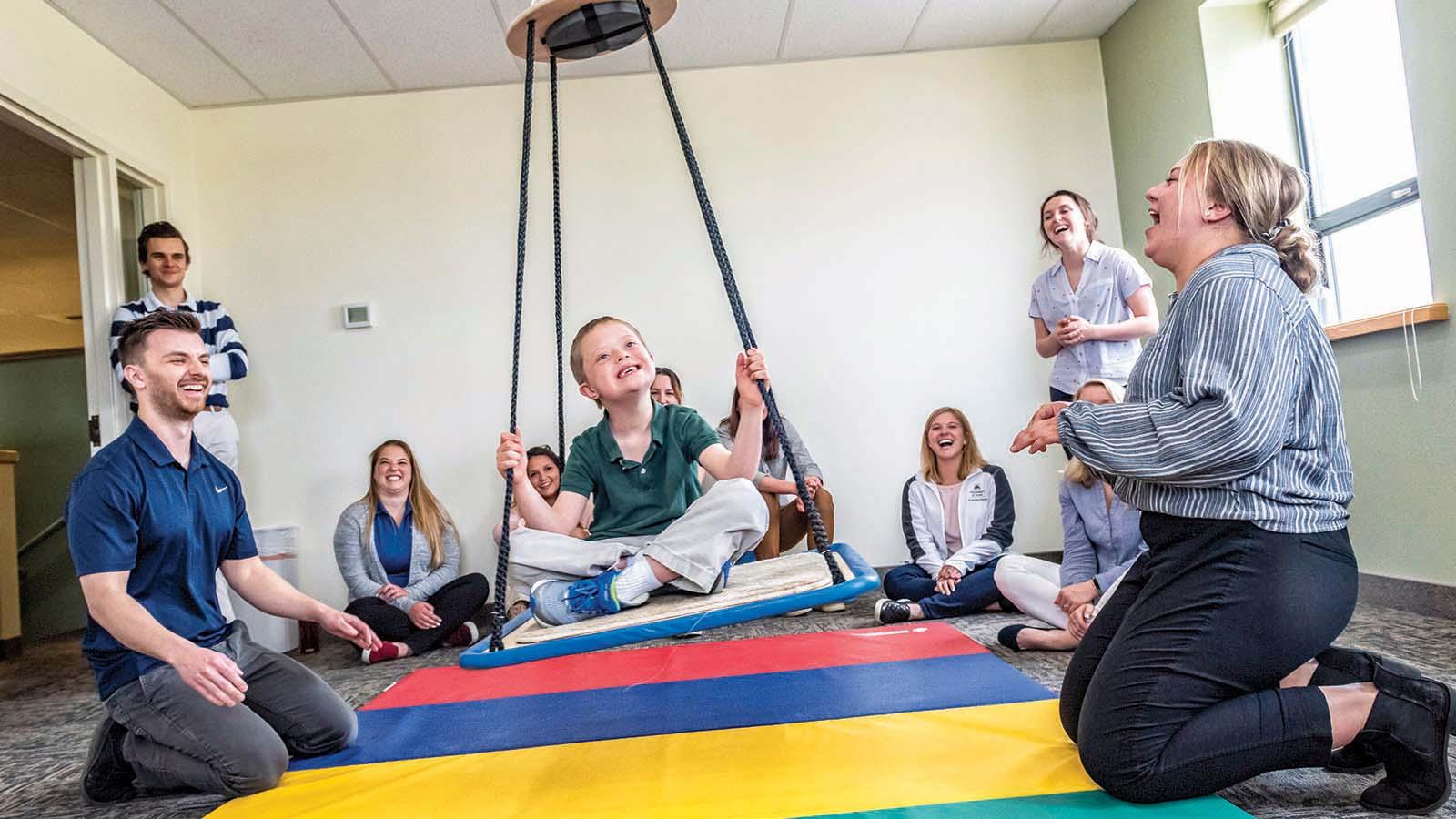 Traditional Graduate and Flexible Online & Evening Degrees in Billings, MT
It can be challenging to pursue a degree while balancing work, family, and your personal life, but we want to help you achieve your career goals. Our occupational therapy doctorate degree is a traditional graduate program delivered face-to-face at our Billings location. We have also broadened our reach by offering our distinct career-focused and faith-forward education through online, night, and hybrid classes at our location in Billings, MT.
Our flexible programs allow you to continue working while you earn a purpose-driven degree — whether you're in pursuit of an undergraduate or graduate credential. With classes you can take online or in-person, as well as accelerated programs, you can reach your career goals and do it on a schedule that suits you.
Explore Online and Evening Programs in Billings, MT
Check out the full list of programs below:
A Distinct University of Mary Experience. Right Here in Billings.
Our location in Billings, MT features a comfortable and convenient classroom, a computer lab, and an administrative office — all of which allow you to focus on your studies and get questions answered as you're engaging remotely with instructors and peers across the country.
Billings is home to our Doctorate in Occupational Therapy program, the first of its kind in the state of Montana. Full-time faculty conduct classes on-site and through live video conferencing. Lab classes and activities are also conducted on-site in our fully functional lab. You'll have a robust and engaging experience.
Class Schedules in Billings
Course schedules will vary depending on your degree path. In general, University of Mary students meet in a classroom setting one evening per week, often from 6 -10 pm, for the duration of the degree program. Online and in-person courses run between five and 10 weeks, depending on specific course configuration. Students can receive a degree in as few as 16 months. Talk to an admissions representative to get details about your specific program of interest.
Where to Find Us in Billings
Our location is close to the West End neighborhood, near the intersection of Interstate 90 and Mullowney Lane (exit 446). There is ample parking in our business park and close access to the King Avenue commercial district.
Take the Next Step Toward Career Advancement
When you enroll at the University of Mary, you'll work with a dedicated advisor who will help you through your degree experience. We'll make sure you get the support you need as you work toward your goals.