Janeene Sibla, OTD, EdD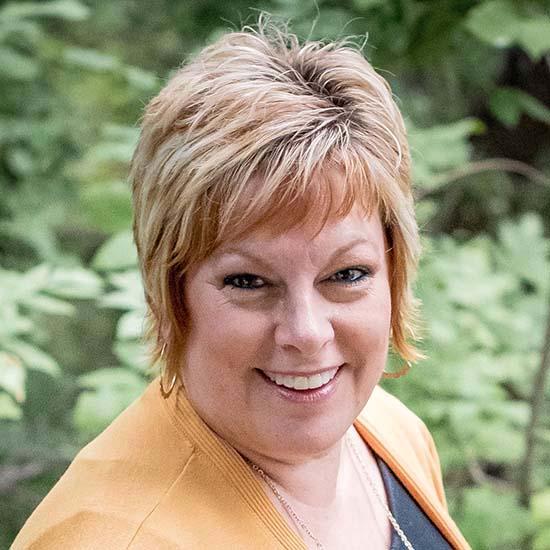 Associate Dean of Saint Gianna School of Health Sciences
Chair of Occupational Therapy Program
Associate Professor of Occupational Therapy
Saint Gianna School of Health Sciences
About Me
I serve as Chair of the Occupational Therapy Program and have had the opportunity to develop the program from an entry level master's degree to the doctorate degree, as well as establish sites in Billings, MT and Fargo, ND. I am a life-long learner and enjoy working with other educators. Personally, I am married to my husband, Brad and we have two grown daughters, with families of their own. We enjoy travelling, spending time outdoors, and gathering with friends and family. I also like to spend my time being creative through crocheting, paper crafts, and quilting.
I appreciate the focus of educating the whole person at the University of Mary. I am able to form meaningful and lasting relationships with students, helping them to achieve their career goals and to develop in all areas of their lives.
Expertise
My occupational therapy clinical experience includes a focus in mental health, with a special interest in individuals with major depression, anxiety disorders, personality disorders, and trauma histories. I have extensive experience with program development, student growth and development, and leadership. I enjoy mentoring new educators and leaders in higher education.
2019 — "The Impact of a Mindfulness Program on Perceived Stress and Attention Among OT and PT Graduate Students: A Pilot Study," [Poster]. American Occupational Therapy Association (AOTA) Education Summit.
2019 — "Academic Intraprofessional Collaboration: Empiricism to Practice," AOTA Education Summit.
2014 — "Becoming an Occupational Therapist: The Road to a Professional Identity," [Poster]. AOTA Annual Conference.
2014 — "Learning to Bend Over Backwards: Caring for the Child Who Has Experienced Trauma," [Poster]. AOTA Annual Conference.
2013 — "Changing Life Skills: The Impact of Occupational Therapy for Two Women in an Outpatient Mental Health Setting," [Poster]. AOTA Annual Conference.
Education
EdD: University of Mary, 2020
DOT: Rocky Mountain University of Health Professions, 2007
BS (Occupational Therapy): University of North Dakota, 1989