Service Trips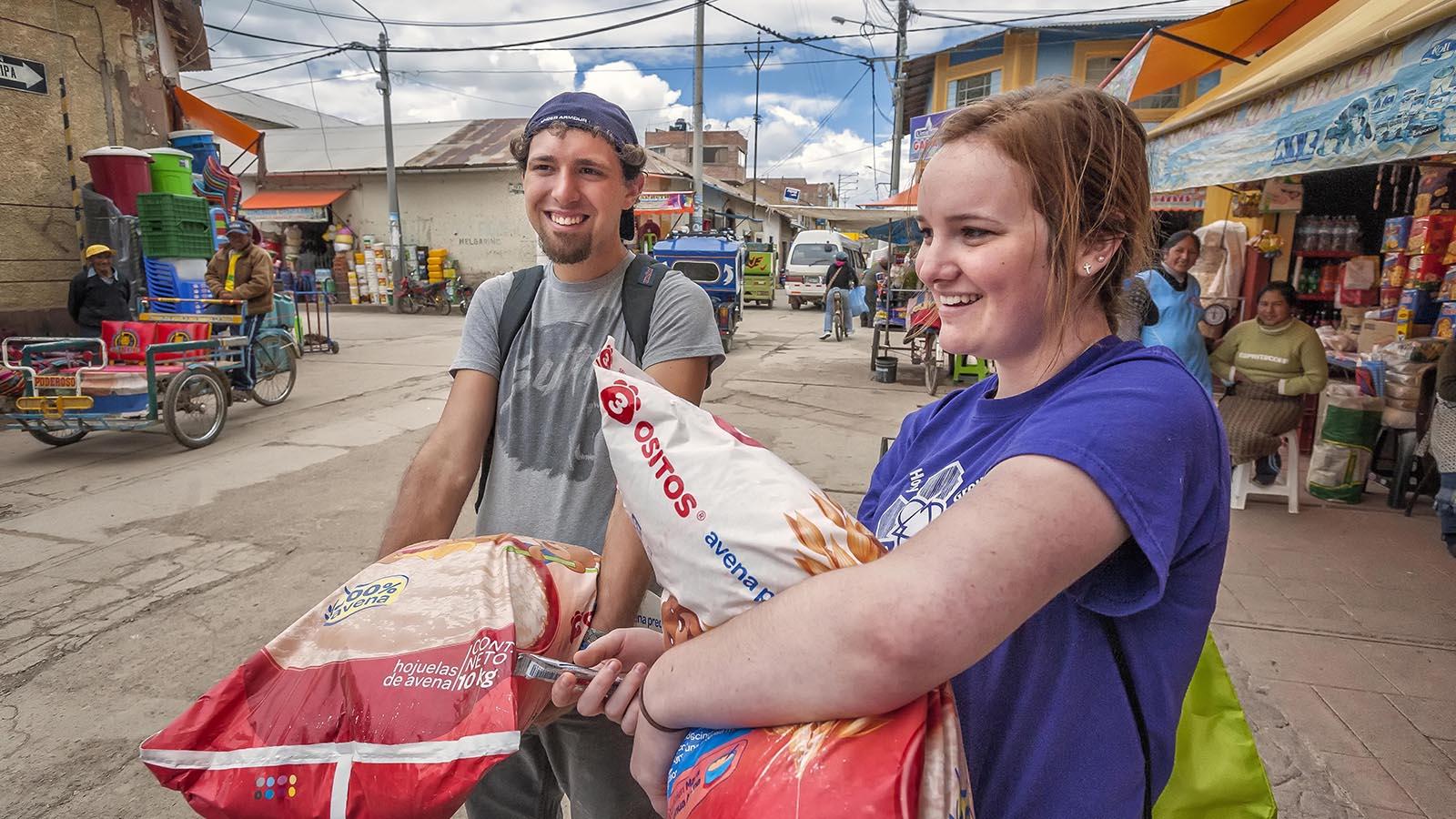 University of Mary Service Trips Abroad
The University of Mary, following its Benedictine values, offers you a unique opportunity to serve others throughout the world.
Peru Service Mission Trip
Undergraduate students from any area of study can participate in our service trip to Peru in May of each year. Students will assist in bringing basic health care to the poorest of the poor in Ayaviri, Puno. There will also be opportunities to participate in service projects for the local community. A background in health science and/or a knowledge of Spanish can be beneficial but is not required, as all people can serve the community in a variety of ways.
The God's Child Project is made up of kind, loving people that leave a large impact on you. Even though they are living in tough situations they make it through every day with smiles on their faces. Being able to give them a home was one of the most rewarding experiences.
Health Sciences Service Trips
Mary's nursing, athletic training, occupational therapy, and physical therapy graduate students are able to actively take part in our Guatemala and Peru service trips.
Guatemala
Students volunteer through The God's Child Project (a nonpolitical, international humanitarian organization that develops and administers health, education, family foster care, community development, and human rights protection systems in the world's poorest nations).

Location: Antigua, Guatemala

Program length: 10 days

Majors: nursing, occupational therapy, and physical therapy graduate students
Peru
Occupational therapy graduate students can take part in a 10-day service program at "La Alegría en el Señor" school in Lima, Peru during the summer.

Athletic training students have the opportunity to provide athletic training services in a variety of settings and populations in Lima, Peru in a rich, hands-on learning opportunity.
Have Questions?
To learn more, click the buttons below or contact the Office of Global Studies at 701-355-8010.