Public Invited to Free University of Mary Jazz Concert to Kick Off the Holiday Season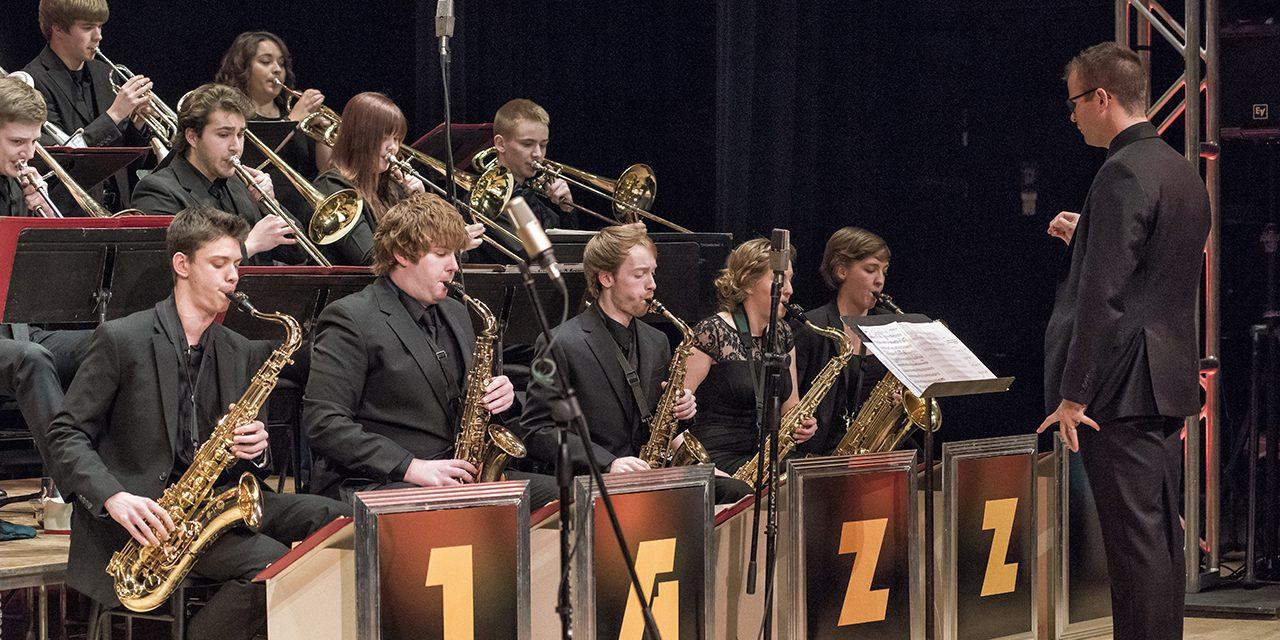 BISMARCK, ND —Over 20 University of Mary student-musicians are primed and ready to showcase their musical talents during their late fall jazz concert Thursday, November 21, 2019, 7:30 p.m. in Chick's Place at the new Lumen Vitae University Center (LVUC) on campus.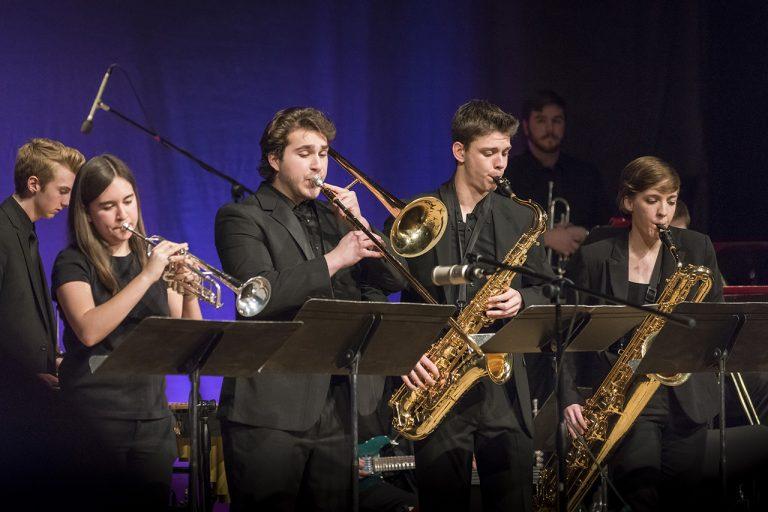 The concert will feature two University of Mary jazz studies groups: the Jazz Combo directed by Dr. Lucas Bernier and the Jazz Ensemble under the direction of Dr. Brian Lydeen.
The Combo will play songs from the Great American Songbook including Jerome Kern's "I Won't Dance," "Autumn Leaves" and "A Day in the Day in the Life of a Fool" featuring vocalist Clare Dalton, and recent Bismarck Mandan Symphony Orchestra Young Artist Vocal Completion winner, Nicholas Mortenson.
The Jazz Ensemble will perform the music of Count Basie, Benny Carter, Steely Dan, Les Hooper, and a new arrangement of the timeless classic "What a Wonderful World."  The trombone section will be featured on film and television composer Neal Hefti's classic tune "Teddy the Toad."
The concert is free and open to the public.
Jazz Combo Personnel
Dr. Lucas Bernier, director
Clare Dalton, vocal, Littleton, CO
Patrick Litton, saxophone, Bismarck, ND
Nick Mortenson, trombone & vocal, Jamestown, ND
Lucas Schlosser, trombone, Mandan, ND
Andrew Quinan, piano, Manassas, VA
Phil Litton, bass, Bismarck, ND
Ryan Hall, drums, Stanton, TX
Jazz Ensemble Personnel
Dr. Brian Lydeen, director
Saxaphone
Kat Lawson, alto & flute, Bismarck, ND
Rylee Kubischta, alto & clarinet, Bismarck, ND
Patrick Litton, tenor, Bismarck, ND
Matthew Scott, tenor, Rush City, MN
Barret Smith, baritone, Bismarck, ND
Trombones
Lucas Schlosser, Mandan, ND
Nick Mortenson, Jamestown, ND
Cole Kitzenberg, Billings, MT
Trumpets
Victoria Del Curto, Oakdale, CA
Isaiah Leingang (BSC), Mandan
Josef Sollmann, Port Angeles, WA
Rhythm
Ben Lee, guitar, Bismarck, ND
Danny Plunkett, piano, Clarkston, MI
Kylee Cline, bass, Beulah, ND
David Ruiz, drums, Loretto, MN
Learn more about University of Mary's music programs.
Explore Topics