Kittell to Take on New Role at University of Mary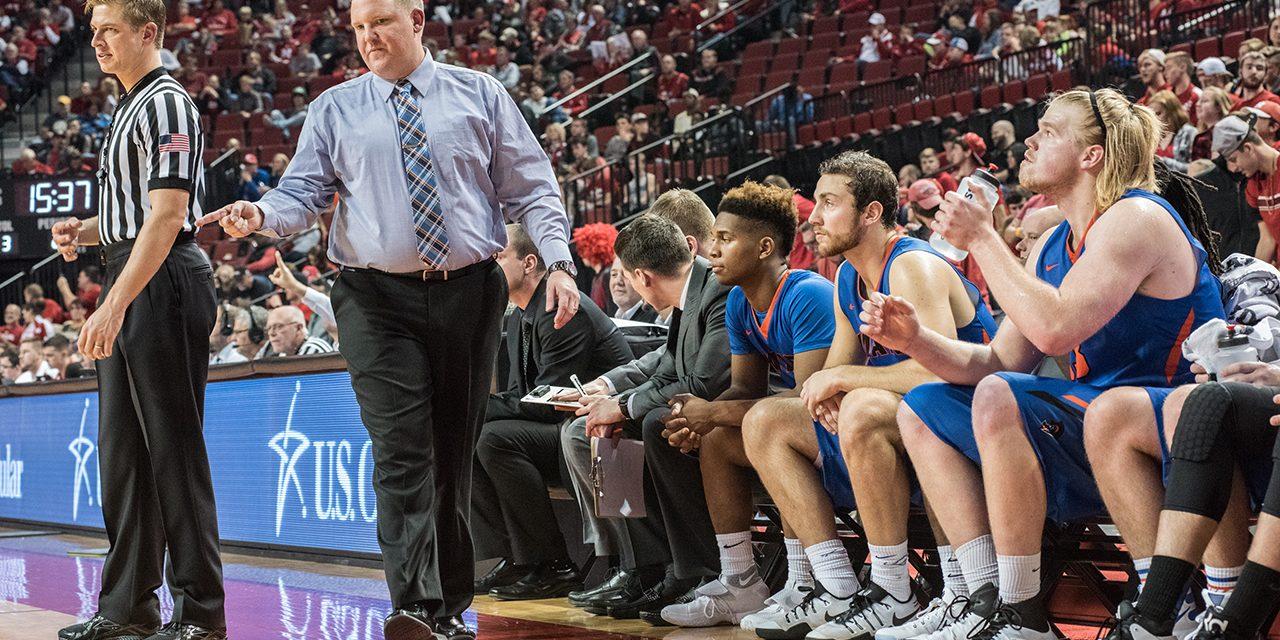 BISMARCK, ND, 10:15 a.m. CDT — After six years as head men's basketball coach at the University of Mary, Joe Kittell will be stepping down from his role as head coach to pursue a new administrative opportunity at the University of Mary.
Kittell will be assuming the role of director of undergraduate admissions, an opportunity that will allow him to serve the university in a new way and give him more time with his wife, Emily, and sons, Miles and Cooper. In this role, he will be responsible for overseeing the entire undergraduate admissions process from lead generation to enrollment of students to all traditional undergraduate academic programs to meet the enrollment expectations outlined in the University's strategic plan.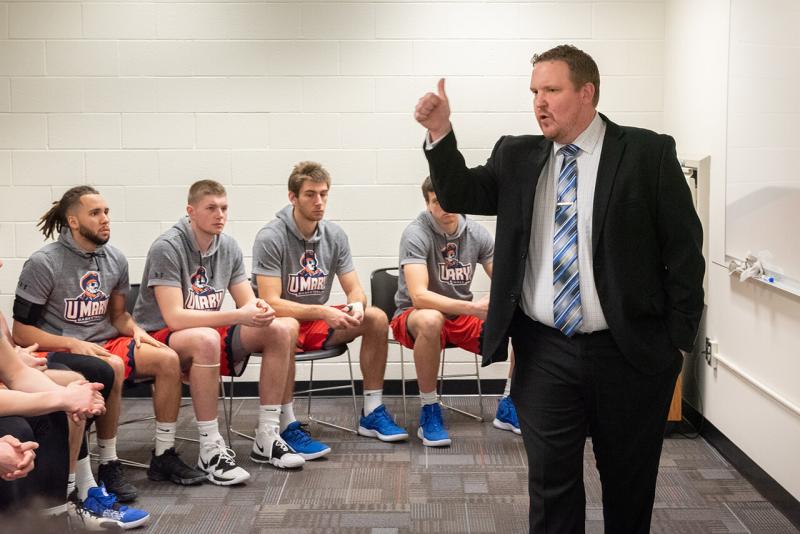 "After very prayerful and thoughtful consideration with my family I have decided to accept the position as director of undergraduate admissions and step down as the head men's basketball coach," said Kittell. "I want to thank all of the assistant coaches, past players, and current players that have been a part of these last six years. It truly was a dream come true to be your coach. I cannot forget to thank Roger Thomas, former athletic director, for believing in and giving me this amazing opportunity, and Dale Lennon, current athletic director, for his support. I'm so appreciative of Monsignor Shea, Jerome Richter, and Brenda Nagel for their trust and confidence in me for this new role on campus. I am excited to work with the admissions team and carry out the great mission of the University of Mary."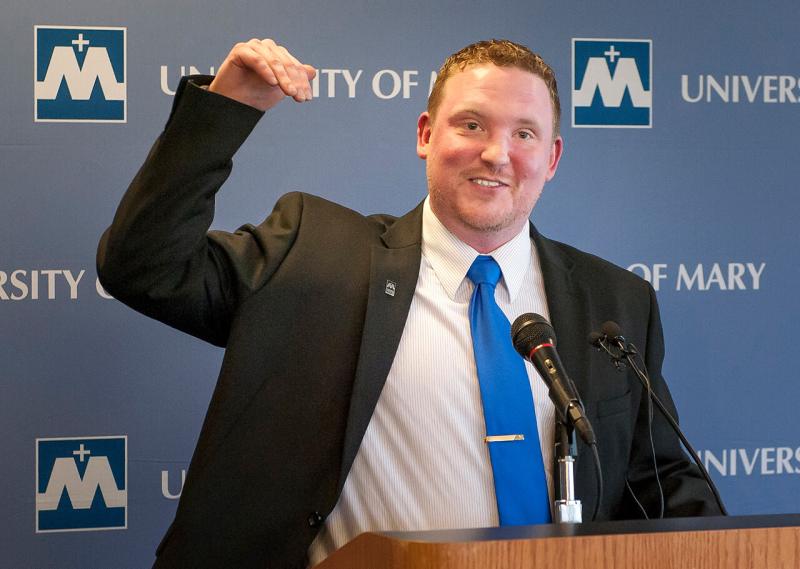 The University of Mary selected Joe Kittell as the school's eighth men's basketball coach in May 2015. Prior to his role at Mary, Kittell was the head coach at Lake Region State College. Kittell earned a bachelor's degree in physical education K-12 in 2006 and master's degree in health, nutrition, and exercise science in 2008, both at North Dakota State University.
With Kittell as head coach, the Marauders men had a combined record of 65-96. He led the Marauders to their first NSIC semi-finals appearance in 2016 and picked up his 100th career win during the 2019-2020 season. Off the floor, Kittell received the 2017 Samaritan's Feet Barefoot Coach of the Year, an award honoring his volunteer work and awareness raised for the organization.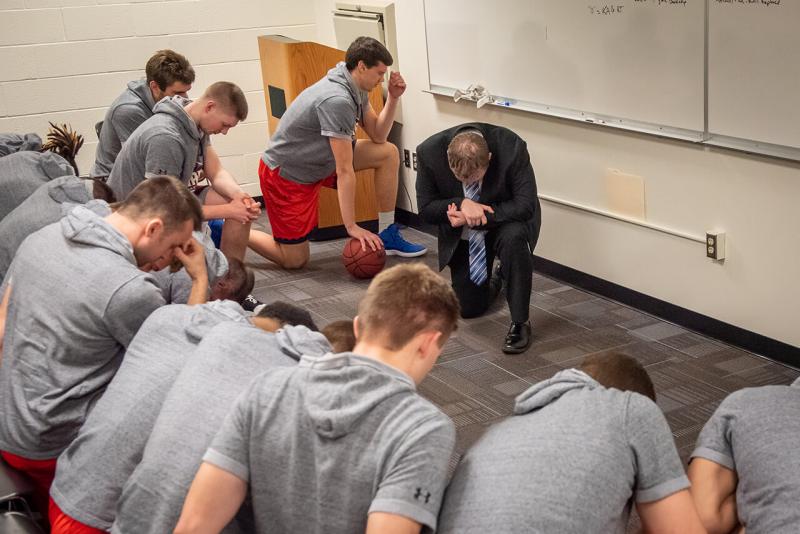 "I want to thank Coach Kittell for his leadership over the last six years. His passion for the game and for his players was evident in all he did. He's always been a big supporter of the University of Mary and its mission and will be a natural fit in this new role. I wish him all the best and look forward to working with him in a new way. The job search for a new head men's basketball coach will begin immediately," said Dale Lennon, athletic director at Mary.
Kittell will step down as head coach effective immediately and assume his new role as director of undergraduate admissions.
Explore Topics