Watford City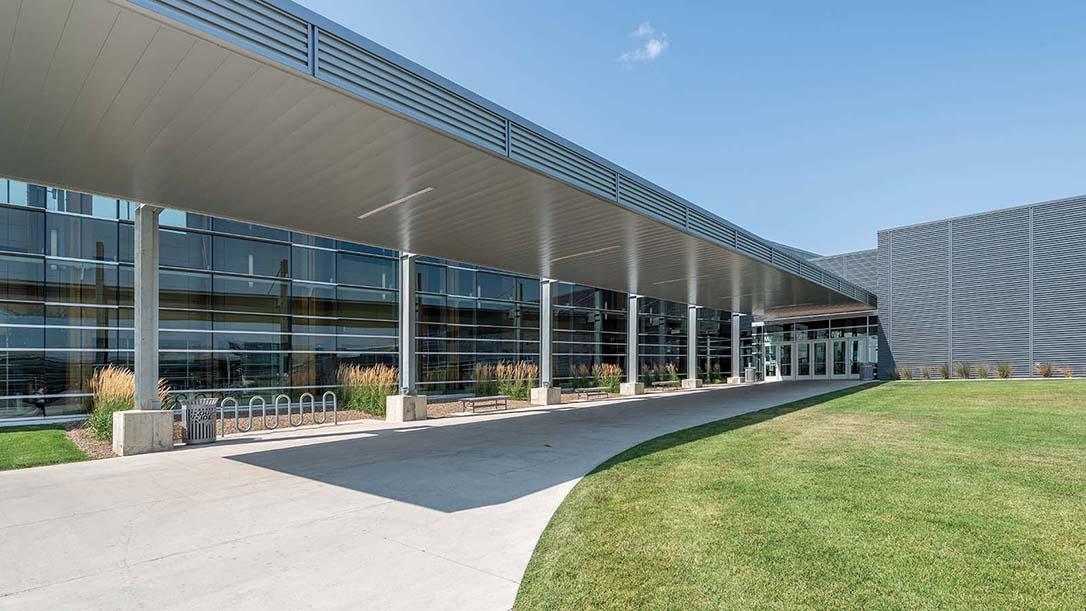 Flexible Online and Evening Classes for Working Adults in Watford City
Your career goals are closer than you think. At the University of Mary, you can take online or evening classes that allow you to earn your degree while you continue to work — in degree programs that reflect the mission-driven, career-focused curriculum that sets Mary apart.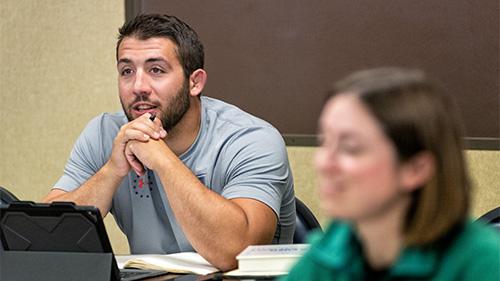 New Scholarships Available
We're here to support Watford City students with one-of-a-kind scholarship opportunities. Find out how you can earn your bachelor's degree for less than $5,000.
Highlighted Degrees in Watford City:
Not seeing your degree path above? Check out the full list of programs below:
Ready to Take the Next Step?
Talk to an admissions representative right here in Watford City and get the in-person support you need in your area. We welcome you to contact our admissions office to learn more or apply now if you're ready.
A Distinct University of Mary Experience in Watford City
At the University of Mary, we continue to make quality education accessible to people across the country. That's why, since 2013, we have extended our reach to the Watford City, North Dakota, area — bringing reputable, career-focused degree programs to adult learners who need flexibility to make their goals a reality. 
At this location, you'll find comfortable classrooms that allow you to focus on your studies, as well as technology resources for courses that require you to dial in through live video conferencing with instructors at our main campus in Bismarck. In Watford City, you'll get all the benefits of the Mary experience:
Individual advising from enrollment to graduation

Personal mentoring from professors with experience in your field

24/7 access to free interlibrary loan through Welder Library

Tutoring and writing assistance
We've also partnered with the McKenzie County Skills Initiative, which allows us to bring regional schools and major employers together to offer innovative career-preparedness programs in the form of classes, training, and services. Other organizations in the partnership include Williston State College, TrainND Northwest, and the Small Business Development Center.
Our Location in the Rough Rider Center
This satellite location is located in the beautiful Rough Rider Center, just a short drive off of Highway 23 (ND-23) east of central Watford City.
The building houses a wide range of amenities, including an aquatic center, sports facilities, state-of-the-art meeting rooms, an onsite coffee shop, food services, and more. You'll have access to a wide range of services as you pursue your degree. 
Class Schedules in Watford City
Course schedules will vary depending on your degree path. In general, University of Mary students meet in a classroom setting one evening per week, often from 6pm-10pm for the duration of the degree program. Online and in-person courses run between five and 10 weeks, depending on specific course configuration. Students can receive a degree in as few as 16 months. Talk to an admissions representative to get details about your specific program of interest.
Take the Next Step Toward Career Advancement
When you enroll at the University of Mary, you'll work with a dedicated advisor who will help you through your degree experience. We'll make sure you get the support you need as you work toward your goals.