Bismarck, ND - The Butler Center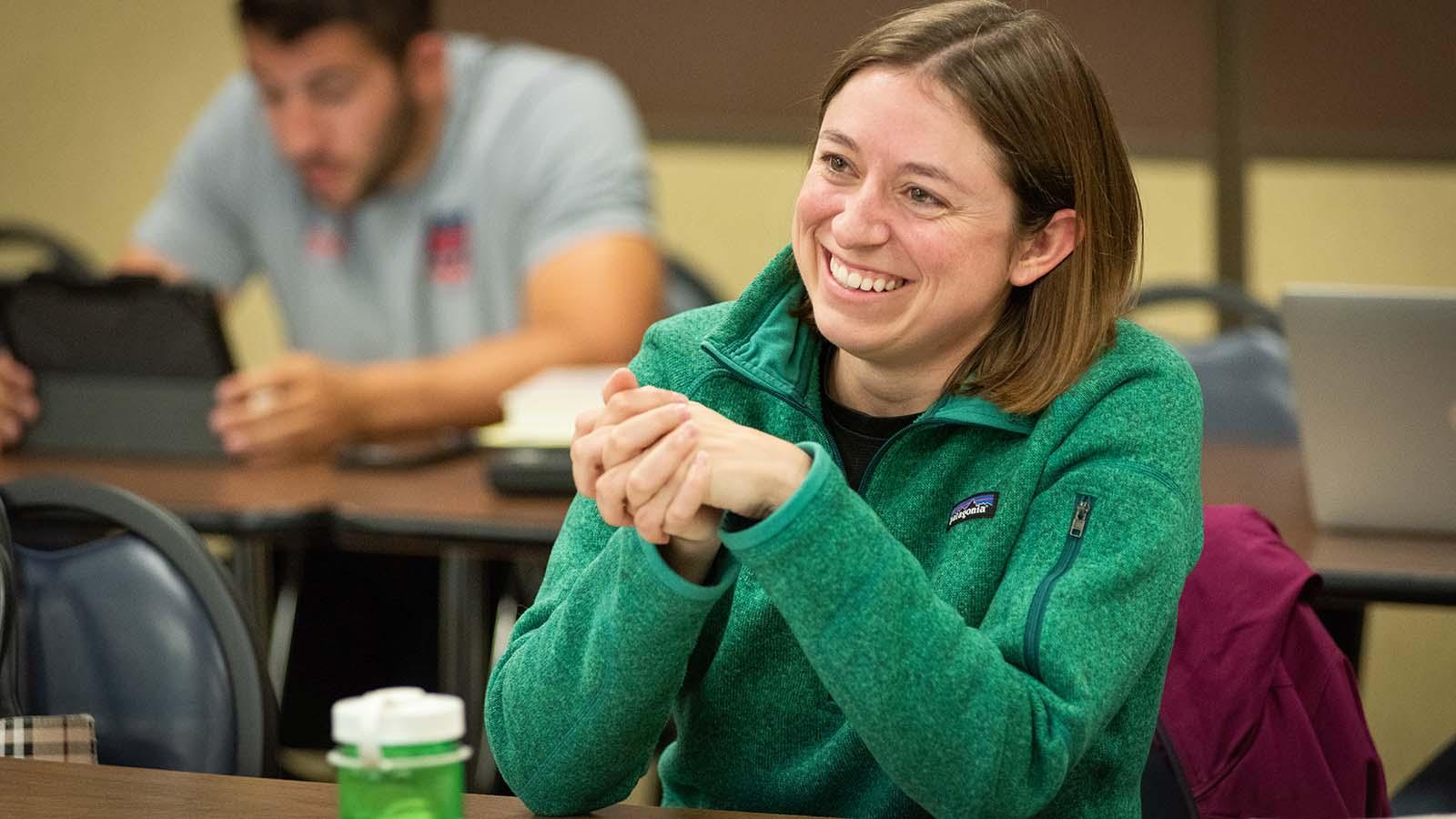 Take Online and Evening Classes in Downtown Bismarck
While our main University of Mary campus is close by — just outside of central Bismarck — we recognize the convenience of a downtown location for many of our students. That's why we've extended our presence into downtown Bismarck – giving working professionals like you the full University of Mary experience through flexible degree programs that fit your schedule and are convenient to access.
Even with a busy schedule, you can build the career knowledge and skills you need to be a strategic and ethical leader. If you're looking for a degree that aligns with your career goals and your values, find it at the University of Mary.
Highlighted Degrees in Bismarck:
Not seeing your degree path above? Check out the full list of programs below:
Ready to Take the Next Step?
Meet with a member of our admissions team at the Butler Center in downtown Bismarck. Apply now or contact our admissions office to learn more.
Get Quality Education That Can Transform Your Career
At the University of Mary, we are known for quality degree programs that build the skills employers want. And, as one of the most affordable private universities in the country, you can make a smart investment in your education — whether you choose to study through our online or evening classes offered in downtown Bismarck.
Class Schedules in Bismarck
Course schedules will vary depending upon your degree path. In general, satellite locations at the University of Mary allow you to meet in a classroom setting one evening per week, often from 6 p.m.-10 p.m., for the duration of the degree program. Courses run between five and 10 weeks, depending on the specific course configuration. Students can receive a degree in as few as 16 months. Talk to an admissions representative to get details about your specific program of interest.
Where to Find Us in Downtown Bismarck
Our downtown Bismarck location is located in the Butler Center on South 7th Street, between East Main Avenue (Bus 94) and East Bismarck Expressway, near Kirkwood Mall.
Named in honor of Francis and Doris Butler, founders of Butler Machinery, the center has seven classrooms, each with a seating capacity for 24-45 people and flexibility for two larger spaces. Each classroom includes multimedia projection capabilities and wireless access for your convenience.
Take the Next Step Toward Career Advancement
When you enroll at the University of Mary, you'll work with a dedicated advisor who will help you through your degree experience. We'll make sure you get the support you need as you work toward your goals.