Reasons to Give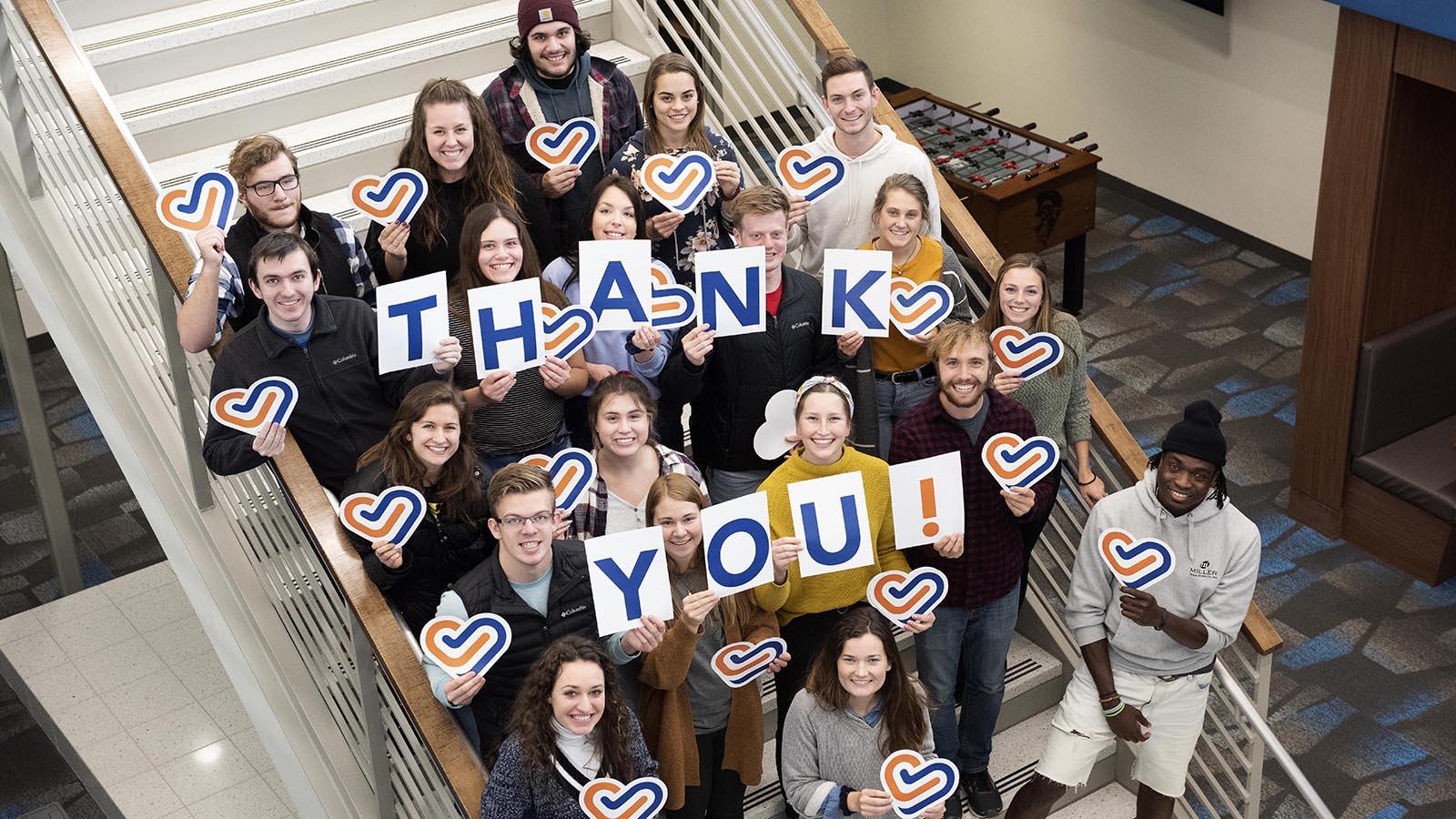 Donors Make a Difference
Did you know that tuition only covers 80% of a student's actual costs? Donors make a huge difference in our students' lives, helping make a world-class Catholic education an affordable option. 
The University of Mary has been blessed with incredible growth. Mary College was incorporated in 1959 as a four-year, degree-granting college offering programs in nursing and education. Undertaken to provide an academic program with professional preparation built upon a strong liberal arts base, it was the only four-year college in Bismarck, the capital of North Dakota.
It wasn't until 1968 that Mary College had its own campus and buildings. That first complex of buildings supported an enrollment of 300 students and consisted of a classroom-science center, a small auditorium, a student residence, and a college hall.
The successes of the University of Mary tie back to the strong foundation and clear vision of the Sisters of Annunciation Monastery. The leadership provided by the Sisters combined with the support of committed students, talented alumni, dedicated administration, faculty and staff, and generous friends and donors have sparked incredible growth for over half a century. This is made possible by the financial support and giving of our generous alumni and friends.
I am thankful for all the support everyone has given me and all the other athletes, especially through our scholarships. It has given us many opportunities and opened up so many doors. I am truly grateful for the opportunity to play basketball and be here at the University of Mary.
I have been the recipient of the Sister Thomas Welder Scholarship throughout my time here at the University of Mary. The generosity of donors has allowed me to receive an immersive, quality education. So grateful to anyone who gives back to our community!