Elementary Education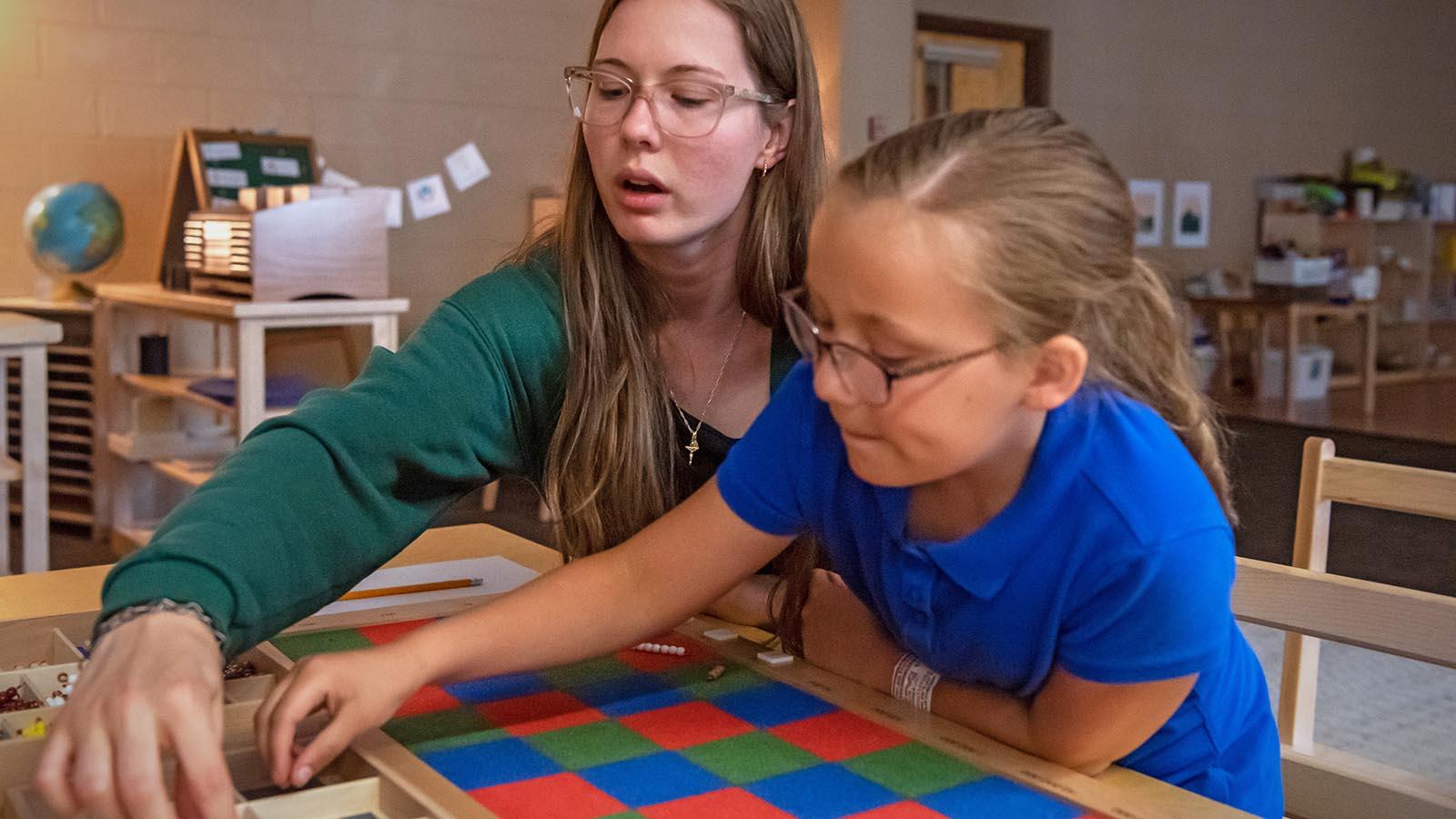 Program Type

Major

Degrees Offered

B.A., B.S.

School

Liffrig Family School of Education and Behavioral Sciences
Gain the skills and confidence to become an effective elementary school teacher. Make a positive impact on the lives of generations of diverse students.
Need an Online Option?
You can earn your bachelor's in elementary education entirely online.
What You'll Learn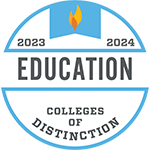 You'll learn to be a reflective classroom teacher who can plan and implement a broad range of instructional, assessment, and management strategies to meet the diverse needs of all students. You'll practice applying values-based decision-making and communication skills while collaborating with career teachers in the field, families, and community agencies.
Become eligible for state licensure.

When you successfully complete the elementary education degree at Mary, you'll be eligible for licensure to teach in grades one through eight in North Dakota.

Link theory with practice through supervised classroom teaching experiences.

You'll participate in supervised teaching situations in local schools, from sophomore year through graduation.

Engage in research.

You'll have opportunities to conduct collaborative research in partnership and with the mentorship of full-time faculty.

Increase your professional visibility.

Become involved with a range of organizations, including the North Dakota Reading Association, the South Central Reading Council, and the North Dakota Association for the Education of Young Children.

Double major

Combine your study of elementary education with a major in early childhood education or special education.
Program Information
Please visit our catalog for admission requirements and a full list of our courses.
Accreditations
North Dakota Education Standards and Practices Board

All the University of Mary education programs are fully accredited by the North Dakota Education Standards and Practices Board and all CAEP national standards are fully met.
Careers & Outcomes
Employment Trends
Demand for elementary school teachers is expected to remain steady through 2029. Teachers who are geographically mobile and who are licensed in more than one subject will have a competitive advantage. There has been a large increase in funding for education, particularly for the hiring of qualified teachers in lower income areas.
Career Paths
Teacher
Tutor
Childcare center director
Special education teacher
School counselor
Family support specialist
Home-based service provider
The University of Mary's education department creates an environment for personal and professional growth. It's a community that gives you the tools to develop yourself. I am now a teacher who understands the kind of teacher the world needs, and I learned this from my family in the University of Mary education department.
Featured Faculty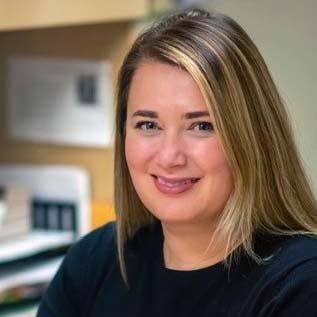 Loni Miller, EdD
Director of Elementary Education Program, Director of Reading Program
I grew up on a ranch outside of Raleigh, ND. My mother was a teacher and she inspired me to become one too. My career as an educator started in Rock Springs, WY, where I taught kindergarten through fourth-grade Title One Reading and Math, and eventually moved into the second-grade classroom. Coming home to North Dakota brought me to Bismarck, where I taught third-grade. I have been at the University of Mary since 2015.
Take Your Next Step in Elementary Education