Communication Sciences and Disorders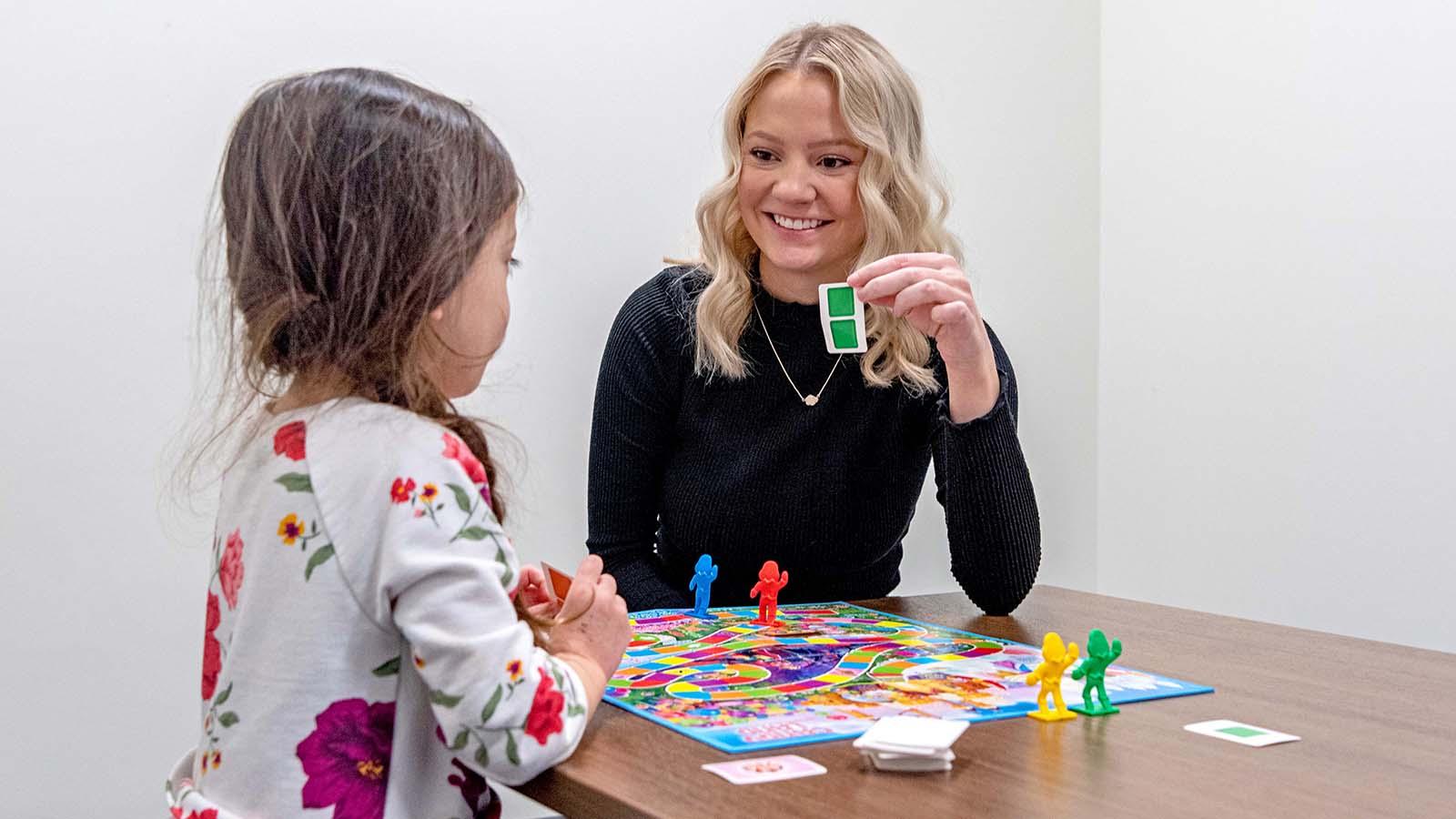 Program Type

Major

Degrees Offered

B.A., B.S.

School

Saint Gianna School of Health Sciences
Learn to assess normal and disordered speech, language, and communication as you develop an understanding of speech, language, voice, swallowing, and hearing processes. Use your expertise to make a life-long impact on the people you serve.
What You'll Learn
You'll learn about the basic processes of human communication and swallowing and explore research in human communication differences and disorders. By applying the latest knowledge of assessment, prevention, and intervention, you will improve the quality of life for people with communication needs.
Learn by Doing


You'll get a first-hand look at the field and gain valuable experience through a wide range of experiential learning opportunities.

Be Mentored by Leaders in the Field


Work closely with world-class faculty who bring professional experience and a nuanced perspective to their classes.

Develop Professional Values That Will Last a Lifetime

Learn in an educational environment that emphasizes the emotional and spiritual needs of patients, as well as your personal development as an ethical healthcare professional.

Flexible Learning Options

With Mary's innovative Year-Round Campus program, you have the flexibility to achieve your Bachelor's in Communication Sciences & Disorders in just 2.6 years, or opt for a combined Bachelor's and Master of Science in Speech-Language Pathology, all within a span of four years.

Secure Your Spot Early

Incoming freshmen who have displayed superior academic performance in high school and have been officially admitted to the University of Mary can apply for Early Assurance to the communication sciences and disorders program, which many students pursue to prepare for an advanced degree program.
Program Information
Please visit our catalog for admission requirements and a full list of our courses.
Careers & Outcomes
Employment Trends
The U.S. Bureau of Labor Statistics projects the employment of speech-language pathologists to grow by 19% from 2022 to 2032. This is due to factors that include an increased awareness of speech and language disorders in younger children and medical advances that improve the survival rate of victims of trauma and stroke.
Locally, North Dakota's rapidly growing population has increased the number of children needing speech and language therapy. This pronounced need has resulted in abundant employment opportunities in our region.
Career Paths
Speech-Language Pathologist
Educator
Voice and Speech Coach
Researcher
Speech-Language Pathology Assistant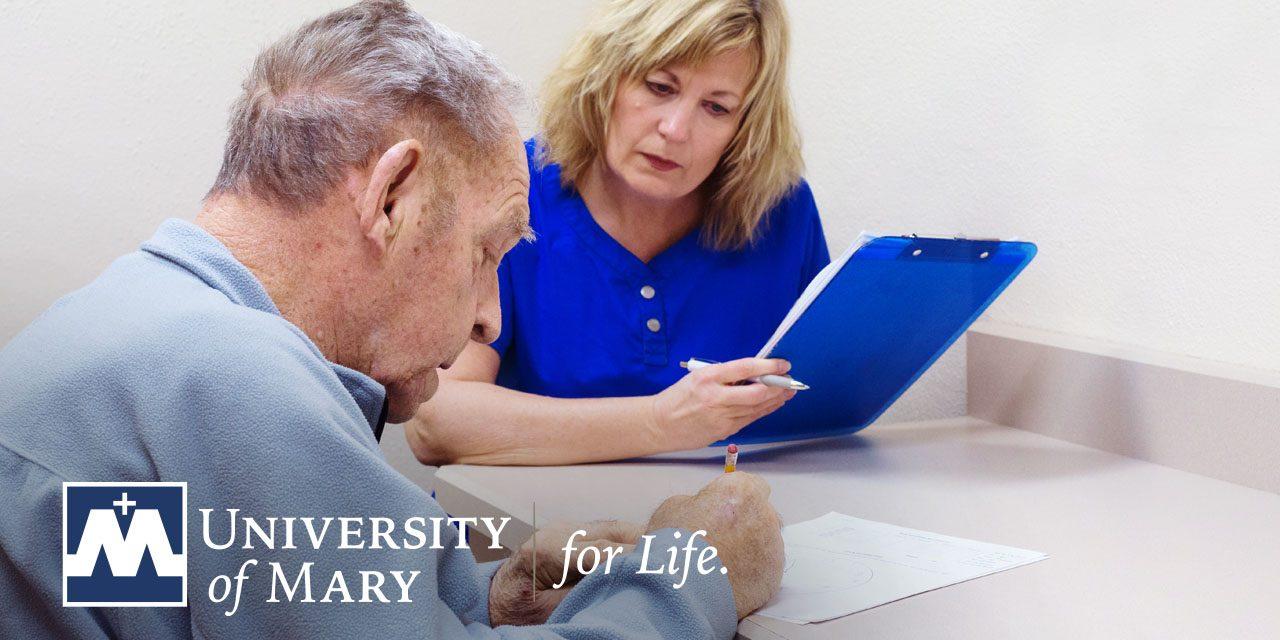 Featured Faculty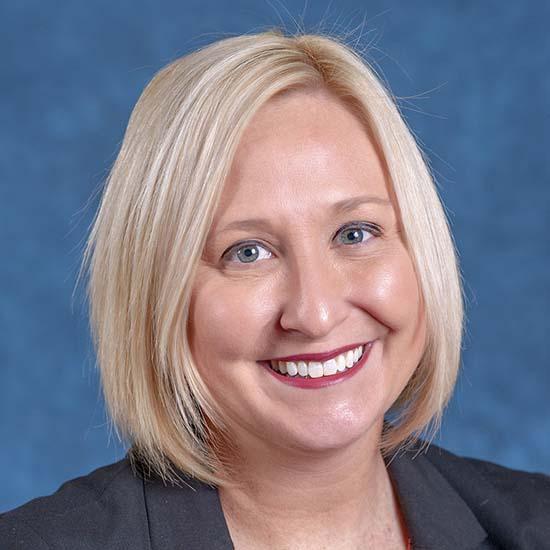 Robyn Zeltinger, PhD, MS, CCC-SLP
Assistant Program Director for Speech-Language Pathology, Assistant Professor of Speech-Language Pathology
Hello! My name is Robyn Zeltinger, and I currently serve as both an assistant professor and the assistant director of the CSD/SLP programs. While my clinical training is in speech-language pathology (SLP), I have a PhD in psychology, specializing in educational psychology. After 12 years of clinical practice, I joined the SLP program at the University of Mary to teach in the undergraduate CSD program and assist in developing the master's in SLP program. I teach undergraduate and graduate courses, including Speech Sound Disorders, Phonetics, Professional Issues and Ethics, Evidence-Based Practice in SLP, and Seminar in Autism Spectrum Disorder. I serve on the University of Mary's Academic Council and chair the SLP department's Curriculum Committee. In addition to my teaching and administrative responsibilities, I currently serve as a board member and the education and licensing secretary for the North Dakota State Board of Department of Speech-Language Pathology Examiners for Audiology and SLP. I am the recipient of two American Speech-Language Association Awards for Continuing Education and have participated on the North Dakota Department of Public Instruction's committee to review and revise public school speech-language eligibility criteria.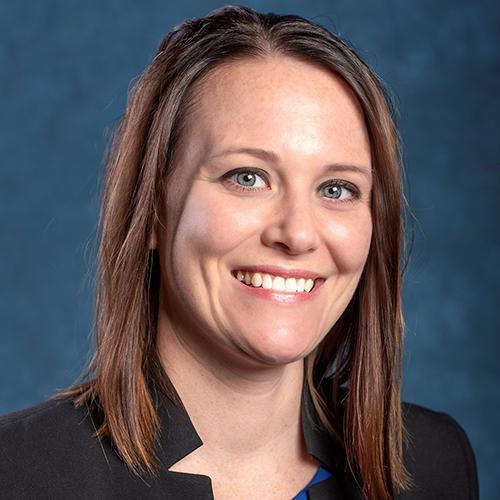 Brittany Hernandez, MS
Director of Clinical Education in Speech-Language Pathology, Speech-Language Pathology Clinical Supervisor
I am currently the Director of Clinical Education and a clinical supervisor in the Speech-Language Pathology department. Prior to working at the University of Mary, my experiences were in public school and hospital settings. I currently coordinate on-campus and off-campus clinical experiences and supervise in the on-campus clinic. In Summer 2021, I began my Doctor of Education program through the University of Mary.
Take Your Next Step in Communication Sciences & Disorders