Robyn Zeltinger, PhD, MS, CCC-SLP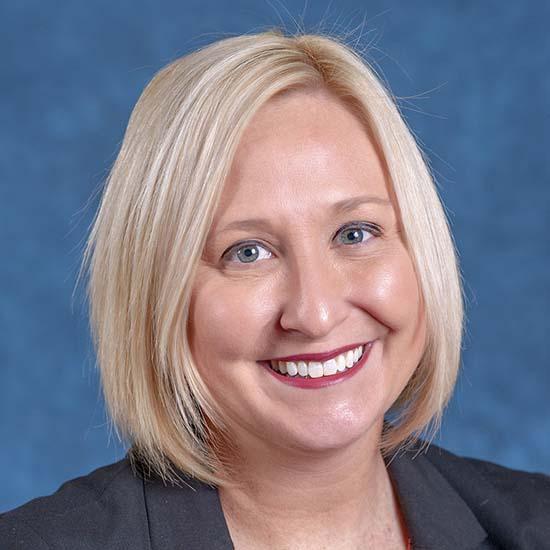 Assistant Program Director for Speech-Language Pathology
Assistant Professor of Speech-Language Pathology
Saint Gianna School of Health Sciences
About Me
Hello! My name is Robyn Zeltinger, and I currently serve as both an assistant professor and the assistant director of the CSD/SLP programs. While my clinical training is in speech-language pathology (SLP), I have a PhD in psychology, specializing in educational psychology. After 12 years of clinical practice, I joined the SLP program at the University of Mary to teach in the undergraduate CSD program and assist in developing the master's in SLP program. I teach undergraduate and graduate courses, including Speech Sound Disorders, Phonetics, Professional Issues and Ethics, Evidence-Based Practice in SLP, and Seminar in Autism Spectrum Disorder. I serve on the University of Mary's Academic Council and chair the SLP department's Curriculum Committee. In addition to my teaching and administrative responsibilities, I currently serve as a board member and the education and licensing secretary for the North Dakota State Board of Department of Speech-Language Pathology Examiners for Audiology and SLP. I am the recipient of two American Speech-Language Association Awards for Continuing Education and have participated on the North Dakota Department of Public Instruction's committee to review and revise public school speech-language eligibility criteria.
I'm at Mary because I love to teach! I've always wanted to teach and clinically supervise the next generation of SLPs. I grew up in Bismarck and my family has a close relationship to Mary. One of my favorite parts about working at Mary is knowing that there is always someone who will take the time to really listen on a tough day and a quiet space to reflect and pray nearby. To me, Mary feels like home.
Expertise
My research/clinical interests include collaborative activities of SLPs in the public school setting, autism spectrum disorder, speech sound disorders, evidence-based practice, and teaching and learning in communication sciences and disorders.
Education
BS (Speech-Language-Hearing Sciences): Minnesota State University — Moorhead, 2001
MS (Speech-Language Pathology): Minnesota State University — Moorhead, 2001
PhD (Educational Psychology): Capella University, 2019