Biomechanics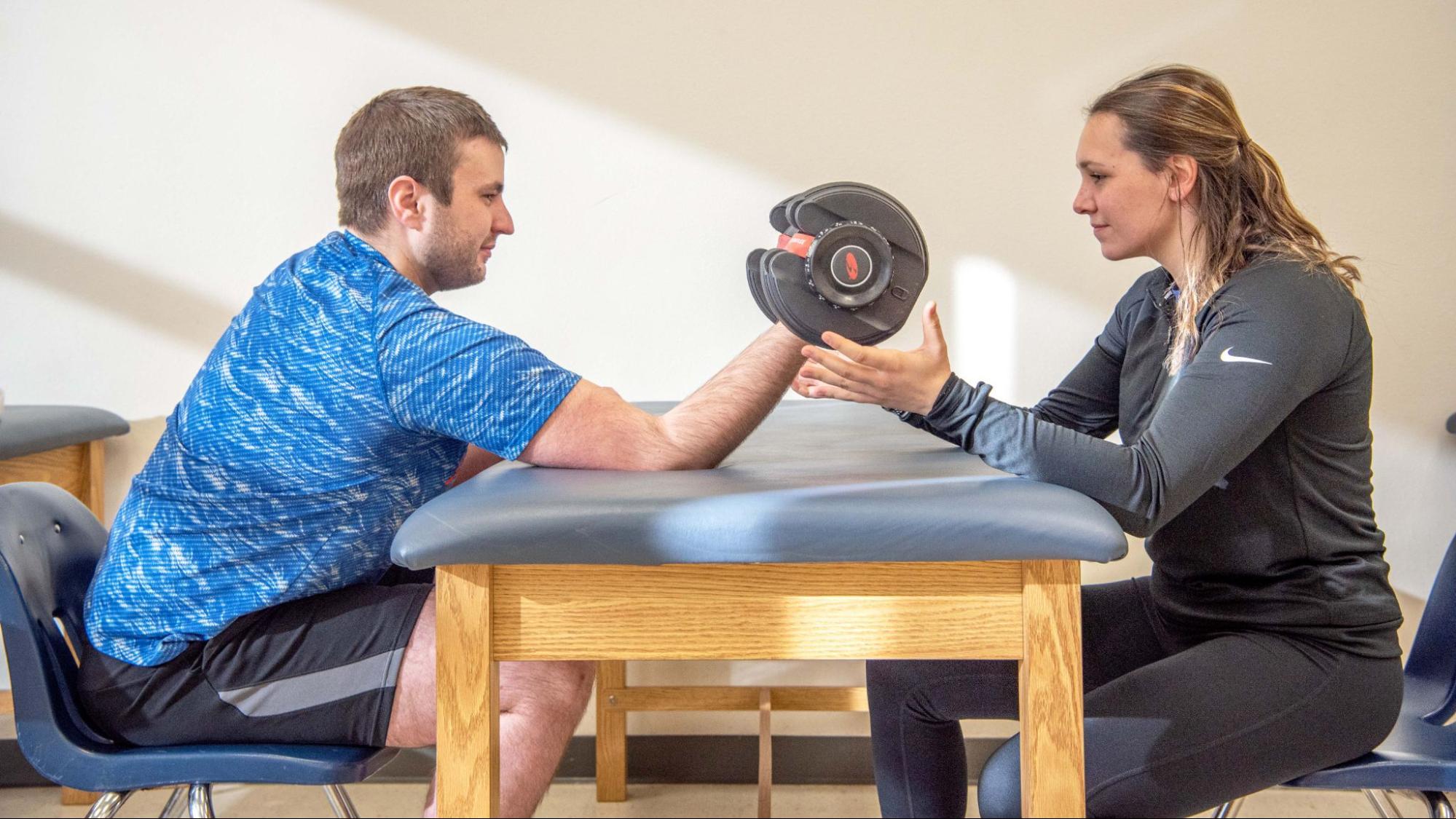 Program Type

Major, Minor

Degrees Offered

B.S.

School

Saint Gianna School of Health Sciences
Prepare for a career or further study in allied health fields such as strength and conditioning, sports medicine, and human movement, or pursue a graduate degree in health care.
What You'll Learn
With a focus on functional anatomy and human movement, you'll develop in-depth knowledge of the musculoskeletal system. Students in the program use biomechanics principles to analyze motion, skills, and tasks and use what they learn to solve problems and generate new questions.
Strength and Conditioning Concentration

This is for students interested in becoming a Certified Strength and Conditioning Specialist (CSCS). Students are eligible to take the CSCS exam within three months prior to graduation.

Applied Research Concentration

This concentration is for those interested in completing a research project and gaining a solid foundation in the theory and practice of research.

Sports Medicine Concentration

Sports medicine deals with physical fitness and the treatment and prevention of injuries related to sports and exercise.

Get your bachelor's degree in 2.6 years or your bachelor's and master's in four years.

You can earn your biomechanics bachelor's in 2.6 years or complete your bachelor's and a Master of Science in Athletic Training in four years through Mary's innovative Year-Round Campus program.

Secure a spot in one of our advanced degree programs

Incoming freshmen who have displayed superior academic performance in high school and have been officially admitted to the University of Mary can apply for Early Assurance to the biomechanics program, which many students pursue to prepare for an advanced degree program.
Program Information
Please visit our catalog for admission requirements and a full list of our courses.
Careers & Outcomes
Employment Trends
There are a wide range of careers available to graduates with a biomechanics degree. For example, our graduates often find meaningful work in large warehouse companies that promote safe lifting and moving techniques. The U.S. Bureau of Labor Statistics projects the need for these types of positions to grow steadily in the coming decade, as companies work to ensure that employers and employees adhere to existing and new safety regulations.
Career Paths
Ergonomics Specialist
Motion Analyst
Movement Specialist
Athletic Trainer
Coach
Sports Science Specialist
Strength and Conditioning Specialist
Athletic Director
Biomechanist
Two students work with a faculty member to learn about anatomy by cross comparing human movement with a muscular model.
Biomechanics students using tools to analyze strength, range of motion, and mechanical aspects of movement.
Students learning how to assess movement with a team approach to screenings.
Featured Faculty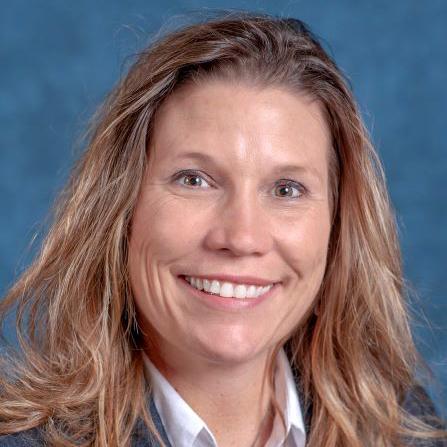 Rachel Johnson Krug, EdD
Chair of Athletic Training and Kinesiology, Director of Athletic Training Program, Associate Professor of Athletic Training
Originally from Bismarck, ND, I have over 20 years of experience as an athletic trainer as well as over 10 years of teaching in the K-12 setting. After graduate school, I went to Beaver Dam, WI where I was the first athletic trainer at the Beaver Dam Community Hospital. During my tenure at the hospital, I was able to grow the sports medicine program to provide athletic training services to multiple area high schools. I started in 2010 at the University of Mary as the Program Director for Athletic Training. I am married and have three children. I also am the high school gymnastics coach for the Bismarck Public Schools.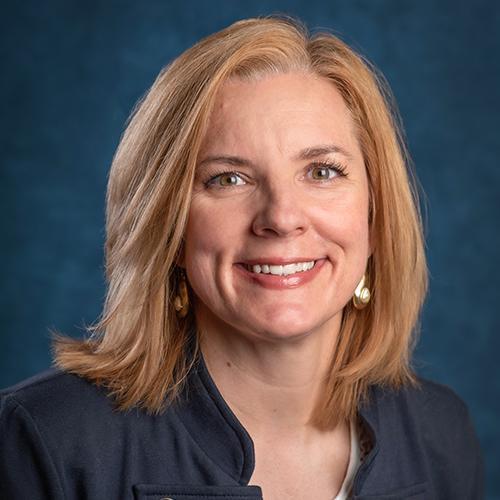 Janelle Olson, MA
Biomechanics Program Coordinator, Kinesiology Program Coordinator, Assistant Professor of Kinesiology
My passion for the study of human movement was nurtured through my personal running experience, both as an athlete and coach. In the educational environment, I relish the time spent engaging with students through the teaching and learning process. I enjoy sharing knowledge about kinematics and kinetics of motion as students learn to carry out quantitative and qualitative analyses of human movement. I am thrilled to be able to expose students to the 3D motion capture and force plate equipment at Mary. Ultimately, I am grateful for the opportunity to foster student curiosity and witness student growth and discovery.
Take Your Next Step in Biomechanics