University of Mary's 2023 Giving Hearts Day Donations Provide Scholarships for Students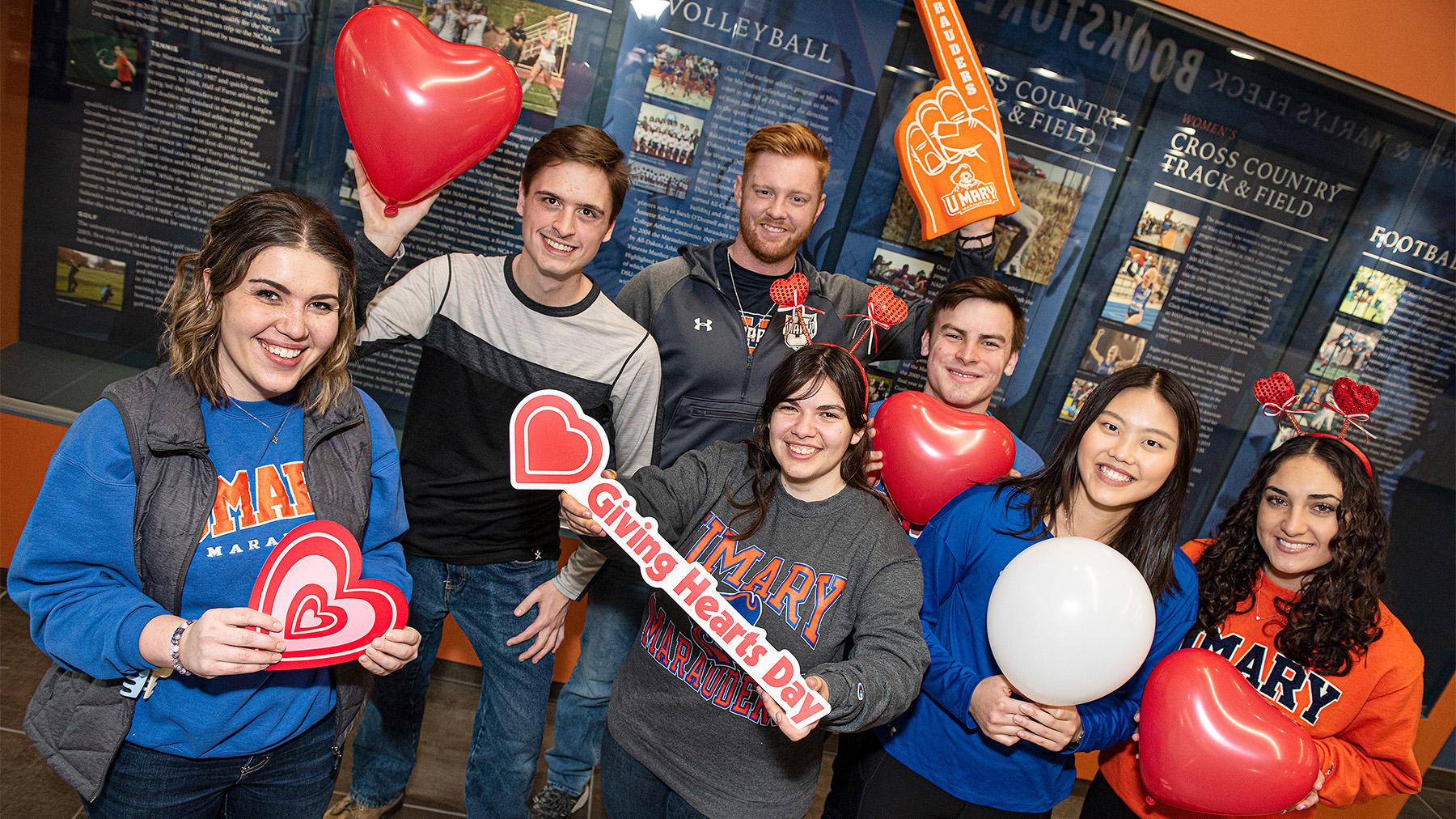 BISMARCK, ND — Each year, an astounding 99% of incoming students receive a scholarship so they can attend the University of Mary and eventually fulfill their career dreams. That's all made possible thanks to alumni, community members, friends and families of the University of Mary, generous donors and benefactors. One such fundraising opportunity that allows for people to contribute to scholarships is the very popular Giving Hearts Day Thursday, February 9, 2023.
The annual Giving Hearts Day helps turn those dreams into reality for so many students who wish to get a high-quality, faith-based education at a very affordable price. People can go to umary.edu/givinghearts and contribute on February 9, or go to the website now and schedule their gift for that day. This is the largest regional giving day in the Midwest. Last year, the University of Mary raised nearly $20,000 and their goal this year is to surpass that number. Gifts made to Mary will be matched.
On Feb. 9, donations will go to one of three scholarship funds at Mary: the Sister Thomas Welder Leadership Scholarship; the Need-Based Scholarship; and the Marauders Armada Scholarship. 
The Sister Thomas Welder Leadership Scholarship is an academic scholarship awarded to full-time undergraduate students based on prior academic standing. The Need-Based Scholarship is awarded to first-time freshmen and transfer students and fulfills a student's unmet calculated need after federal, state, and institutional aid have been determined. In order to become the preeminent intercollegiate athletic department for developing greatness within each human person, the Marauders Armada Scholarship helps athletes achieve those goals during competition and in the classroom at the University of Mary. University of Mary's athletic scholarships come from donors and game-ticket sales that fund the Marauders Armada. 
Giving Hearts Day is a 24-hour fundraising event for charities in North Dakota. Since the first event in 2008, donors have given more than $138 million, 100 percent goes directly to participating charities — which includes the University of Mary.
Explore Topics