University of Mary Welcomes Higher Learning Commission for Renewed Accreditation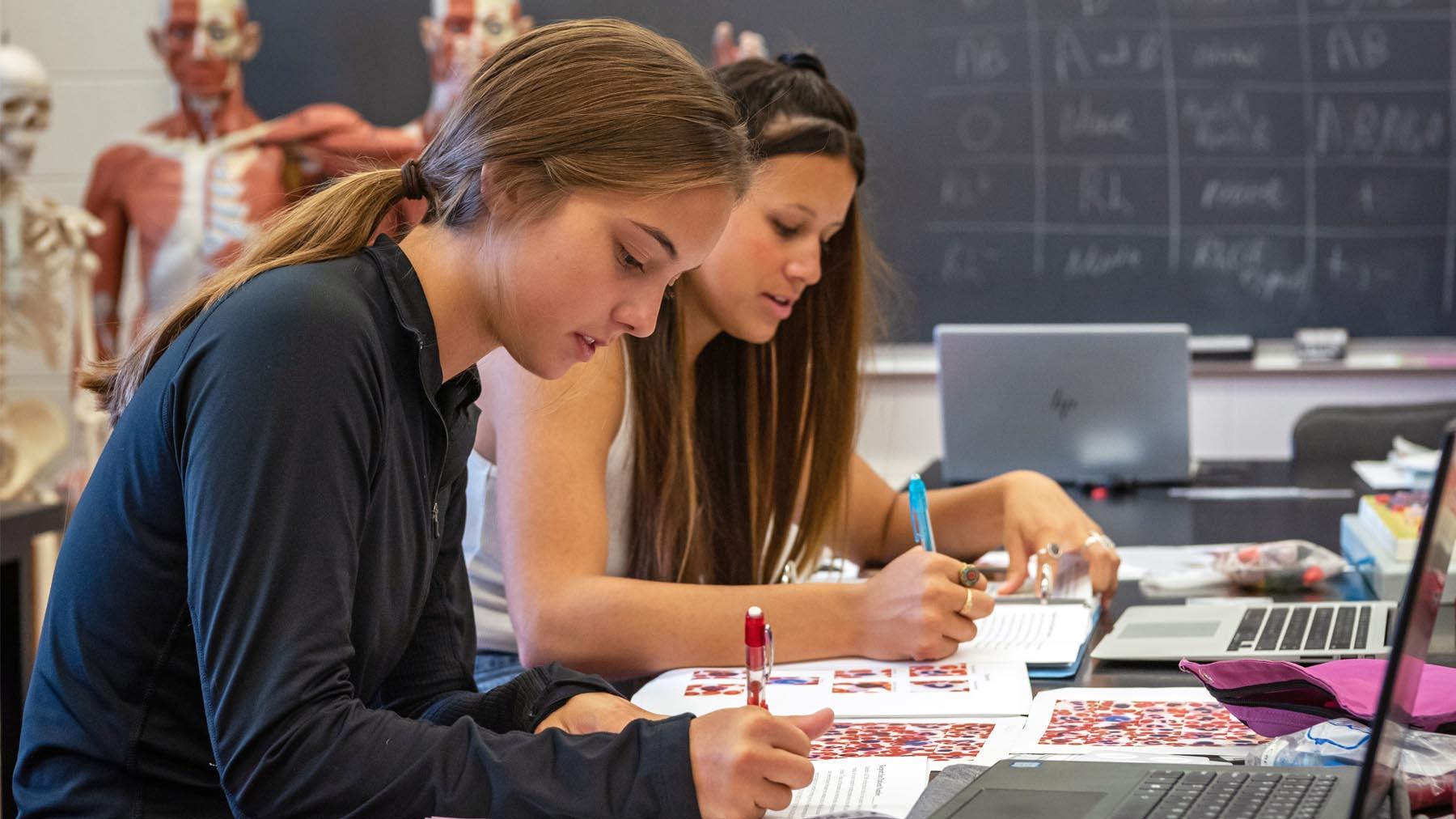 BISMARCK, ND — The University of Mary hosts the Higher Learning Commission (HLC) for a comprehensive accreditation visit November 13-16, 2022. HLC is an institutional accreditation agency that accredits degree-granting colleges and universities that are based in the United States. Regional accreditation renewal, which happens every 10-years, is a peer-review process by which educational institutions work together to assess one another and ensure that all members are providing high quality education to their students.
"The Higher Learning Commission is the University of Mary's regional accreditor," stated University of Mary Registrar Melissa McDowall. "The university has been continuously accredited since 1969, which is the first year we sought such accreditation. Our teams on campus have been engaged for over a year in an extensive writing process for our Assurance Argument — which explains the myriad ways in which the University of Mary fulfills the HLC's Criteria for Accreditation — and we are excited to share our successes with our HLC comprehensive review team in November."
Institutional accreditation is tremendously important to U.S. higher education institutions, as institutions must be either regionally or nationally accredited by a US Department of Education-recognized accreditor to be eligible to offer federal financial aid to their students. Regional accreditation is the gold standard for institutional accreditation, and is the type of accreditation usually sought by most colleges and universities. National accreditation, on the other hand, is usually narrower in scope and specialized in nature, such as accreditors that only review medical schools or online schools, rather than providing a broad assessment of higher education in general.
There are five criteria for accreditation under the HLC, each with multiple subcomponents. Higher-learning institutions must provide an assurance argument with plenty of supporting evidence demonstrating fulfillment of each criterion: mission; integrity: ethical and responsible conduct; teaching and learning: quality, resources, and support; teaching and learning: evaluation and improvement; institutional effectiveness, resources, and planning.
Foundational to the above criteria and core components is a set of practices shared by institutions of higher education in the U.S., called assumed practices. Unlike the criteria for accreditation, these assumed practices are generally matters to be determined as facts, rather than matters requiring professional judgement, and not expected to vary by institutional mission or context. Every institution must be in compliance with all assumed practices at all times.
Anyone who wishes to learn more about undergraduate or graduate programs can do so at www.umary.edu, or www.online.umary.edu, respectively, or by contacting an admissions representative at enroll@umary.edu, or by calling (701) 355-8030. The University of Mary is one of only 15 Recommended Cardinal Newman Society Residential Colleges and Universities in the US.
About the University of Mary: True to its motto "lumen vitae"—The Light of Life—the University of Mary offers education for the whole of life through cutting-edge professional programs and graduate programs animated by moral courage and leadership in chosen professions and service to the community. A private, co-educational Catholic institution, the University of Mary welcomes students of all faiths and backgrounds.
A Christian, Catholic, Benedictine institution founded in 1959 by the Benedictine Sisters of Annunciation Monastery, Mary offers nearly 60 bachelor's, 15 master's, and five doctoral programs—in Business Administration, Education, Nursing Practice, Occupational Therapy and Physical Therapy. The 19-sport Athletic Department adheres to its Greatness Through Virtue mission under the governance of the National Collegiate Athletic Association (NCAA) and American Collegiate Hockey Association (ACHA) conferences. With more than 3,800 students, Mary has locations in North Dakota, Montana, Arizona, Rome, Italy, as well as vibrant online offerings. For more information, visit www.umary.edu.
Explore Topics