University of Mary Student Earns Prestigious $10,000 Scholarship from Prominent National Nursing Organization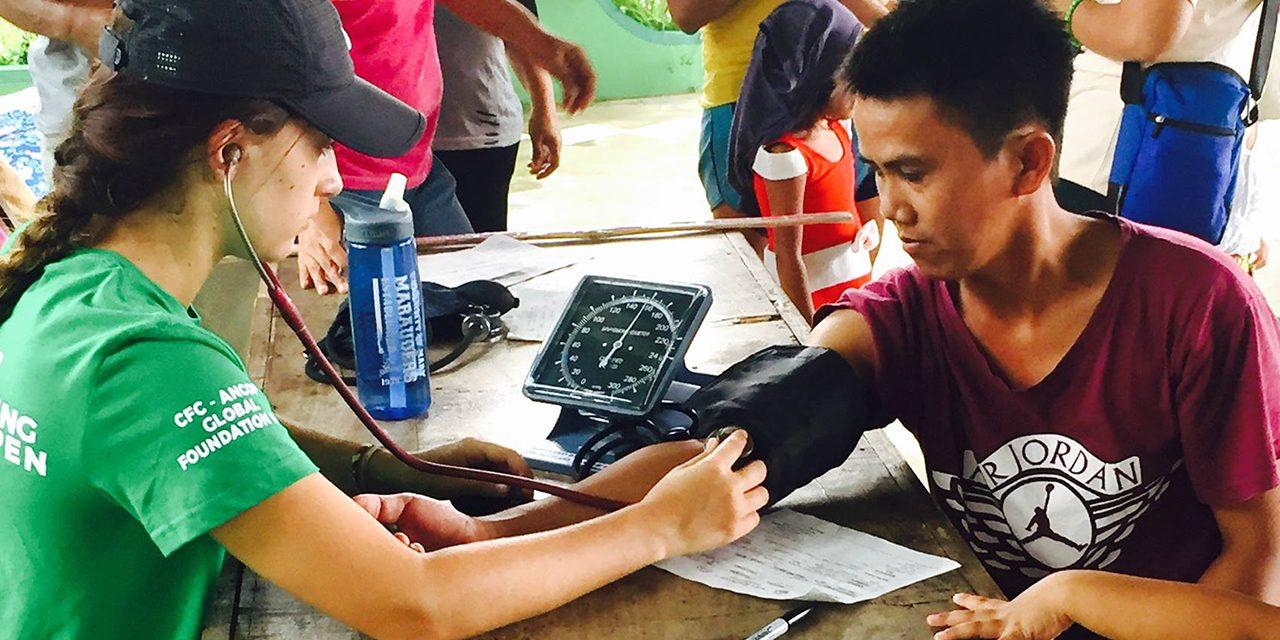 BISMARCK, ND — Fifty-six years ago, Dr. Loretta Ford, who prior served three years as first lieutenant in the U.S. Army Air Force, felt the role of nurses in health care needed to be greatly expanded. She and pediatrician Henry K. Silver based that on research and a demonstration project they did through grant funding received from the University of Colorado. They published their findings and created a curriculum to educate nurse practitioners. From that point on, the nurse practitioner role started to gain national success around the United States with Ford as the co-founder and pioneer of the movement.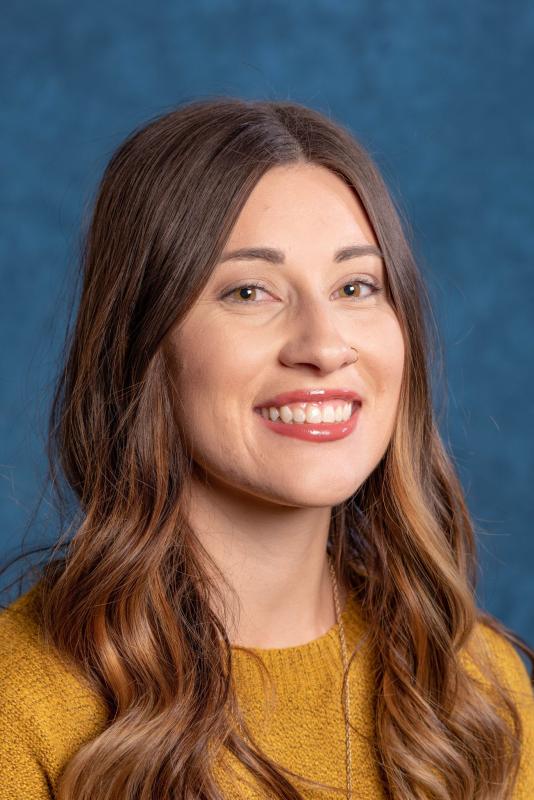 For her founding role in the first NP program and ultimately transforming the nursing profession, the American Association of Nurse Practitioners (AANP) established the Loretta Ford Centennial Scholarship in May 2021 to celebrate her 100th birthday. According to AANP's website, "this one-time scholarship was created to inspire the next generation of NPs by encouraging current registered nurses (RNs) to gain advanced nursing education and develop the qualities Dr. Ford exemplifies as an educator and nurse. She envisioned as advanced nursing degree to provide more accessible health care and, through this scholarship, AANP is making it possible for deserving nurses to advance their careers and contribute to high-quality patient care."
As a tribute to her legacy as an internationally recognized leader in the nurse practitioner field, only five NPs from around the U.S. were selected based upon personal stories detailing their unique experiences — personal or professional — effecting change, overcoming challenges, working collaboratively to gain the confidence of colleagues, and applying their lessons learned.
University of Mary family nurse practitioner (FNP) student Kari Bernhardt, a native of Linton, ND, is one of only five who were selected from across America to receive the prestigious $10,000 Loretta Ford Centennial Scholarship for her exemplary work in the nursing field as a faculty member and emergency care team member at a local hospital.
"Kari possesses a warm smile and a careful attentive spirit that allows her to excel during patient care," said Dr. Billie Madler, associate dean of nursing and chair of the University of Mary graduate nursing education program. Madler also works alongside Bernhardt in the CHI St. Alexius Emergency Room and nominated Bernhardt for this award and distinction.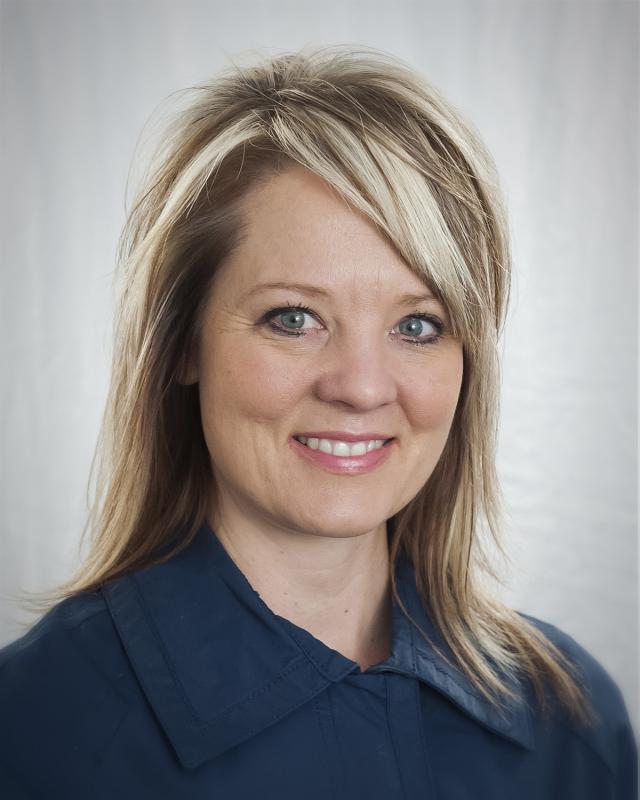 "She contributes to her effectiveness with patients by establishing calm among chaos and building an atmosphere of teamwork," added Madler in her nomination letter to AANP. "I have witnessed her capability to think critically and link important elements from patient history and physicals, to establish sound clinical decisions regarding diagnostic workups, patient management, and patient education. Her strong work ethic, intellect, dedication to excellence, and team-orientated spirit propels her as a leader. She is able to identify needs at the individual patient level and across populations. Kari is motivated to use her skills to make a difference.  Plus, she has the heart of a servant. She values mission work and hopes to replicate a previous opportunity she had to participate in a medical mission to the Philippines. Moreover, she has a commitment to her rural heritage. Kari's goal is to return to a rural community, where health resources are limited, and offer high quality, patient centered care. Although early in her career trajectory, Kari projects qualities desirable of nurses entering the practitioner field that honor Dr. Ford's contributions."
Bernhardt is in her third semester of doctorate study and has maintained a 4.0 GPA in a rigorous graduate curriculum at the University of Mary.
"I was extremely humbled to learn of my selection for this honor," said Bernhardt. "I aspire to continue the legacy Lorretta Ford began in 1965. After my experience as a registered nurse in the Emergency Department providing tertiary care, I recognized my desire to be on the opposite side of the health care system, providing primary care to patients and preventing predictable emergencies. I am deeply appreciative of this tremendous financial assistance. I am currently a full-time graduate student and a full-time registered nurse; this financial support will alter the trajectory of my academic career by allowing me to concentrate on my studies as I transition into the role of a nurse practitioner."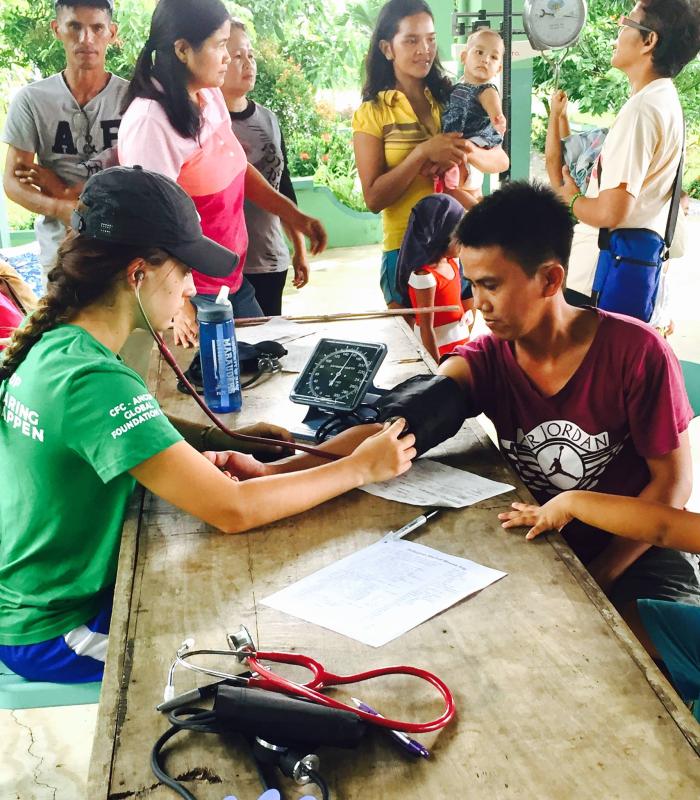 Today, more than 325,000 NPs are licensed in the U.S. Now, thanks to this scholarship, Bernhardt and four other nurses are closer to turning their dreams of becoming NPs into reality.
To learn more about the University of Mary graduate nursing program visit www.online.umary.edu/nursing.
About the University of Mary 
True to its motto "lumen vitae"—The Light of Life—the University of Mary offers education for the whole of life through cutting-edge professional programs and graduate programs animated by moral courage and leadership in chosen professions and service to the community. A private, co-educational Catholic institution, the University of Mary welcomes students of all faiths and backgrounds.
A Christian, Catholic, Benedictine institution founded in 1959 by the Benedictine Sisters of Annunciation Monastery, Mary offers nearly 60 bachelor's, 15 master's, and five doctoral programs — in Business Administration, Education, Nursing Practice, Occupational Therapy and Physical Therapy. The 19-sport Athletic Department adheres to its Greatness Through Virtue mission under the governance of the National Collegiate Athletic Association (NCAA) and American Collegiate Hockey Association (ACHA) conferences. With more than 3,800 students, Mary has locations in North Dakota, Montana, Kansas, Arizona, Rome, Italy, as well as vibrant online offerings.
Explore Topics