University of Mary Offers Nurses Senior Year Free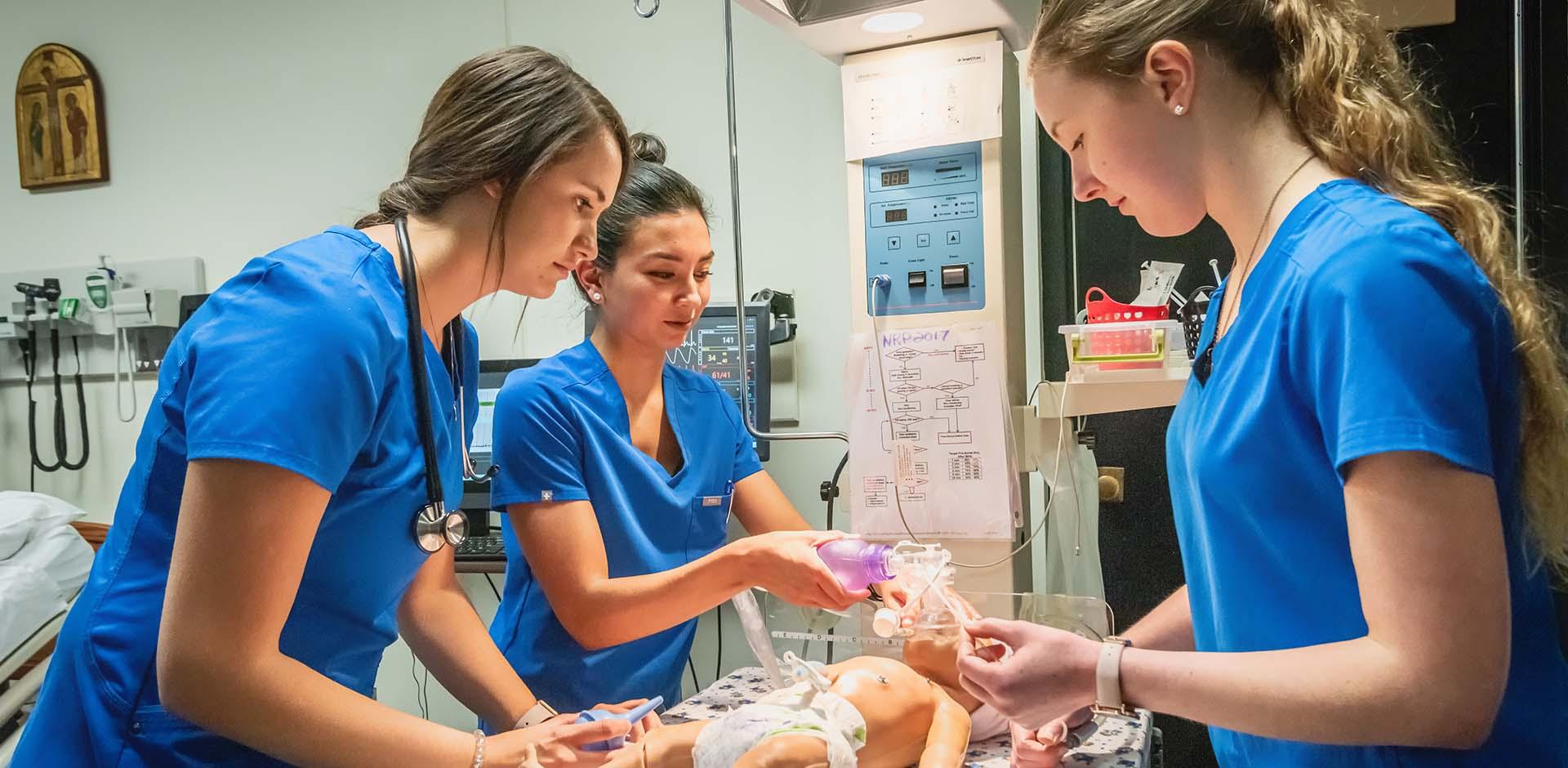 CHI Partnership Addresses Healthcare Workforce Demands
BISMARCK, ND, October 30, 2014 — The University of Mary rolled out three new scholarships as part of its partnership with Catholic Health Initiatives (CHI).
The CHI Scholarship Program offers a tuition-free senior year option to students majoring in nursing, and generous incentives to a variety of healthcare industry related programs such as accounting, business administration, counseling and marketing.
University of Mary President Monsignor James P. Shea believes the scholarships are a "game-changer" for North Dakota and the region.
"This is an incredible opportunity," stated Shea. "It turns college dreams into reality, expands the pool of well-trained healthcare professionals and raises the standard of living for the good people of the Northern Plains."
According to University officials, students can earn scholarships ranging from $3,000 up to a tuition-free senior year. To qualify, applicants need to be accepted and complete courses on the Bismarck campus.
Dr. Jodi Roller, Dean of the School of Health Sciences and Professor of Physical Therapy at the University of Mary, said the CHI Scholarship Program is a timely one as the need for healthcare workers continues to grow.
"The demand for healthcare professionals is already high and as baby boomers retire, it is only going to rise. As a recent study from Georgetown University demonstrates, the market for healthcare workers is expected to grow at twice the rate of the U.S. economy by 2020," Roller said. "The CHI Scholarship Program positions the University of Mary to meet this need while fulfilling our mission of providing a serious and affordable education."
The CHI Scholarship Program includes three different offerings.
The CHI Nursing Scholarship covers the entire cost of senior year tuition for nursing students with a start date of fall 2015 or later.
The CHI Commitment Scholarship offers current and transfer nursing students who graduate in 2018 up to $3,000 in scholarships.
The CHI Future Healthcare Leaders Scholarship offers all North Dakota high school graduates majoring in degrees such as accounting, business administration, counseling, information technology management, marketing and respiratory therapy up to $12,000 in scholarships.
Individual CHI scholarships can be combined with other scholarships and financial aid, including that given to all incoming freshmen, towards the cost of tuition.
For complete details, go to umary.edu/chi-scholarships.
###
About the University of Mary
As a Christian, Catholic, Benedictine institution, the University of Mary offers education for the whole of life through cutting-edge professional programs grounded in a solid liberal arts tradition.
Founded in 1959 by the Benedictine Sisters of Annunciation Monastery, Mary offers nearly 60 undergraduate programs, 14 master's programs, and two doctoral programs in Physical Therapy and Nursing Practice. With over 3,000 students, Mary has locations in North Dakota, Minnesota, Montana, Missouri, Kansas, Arizona, Rome, Italy and Arequipa, Peru as well as engaging online offerings taught by vibrant faculty and experts in their field. For more information, visit www.umary.edu.
Explore Topics