University of Mary Hosts Fourth Annual 'Gold Mass' for Scientists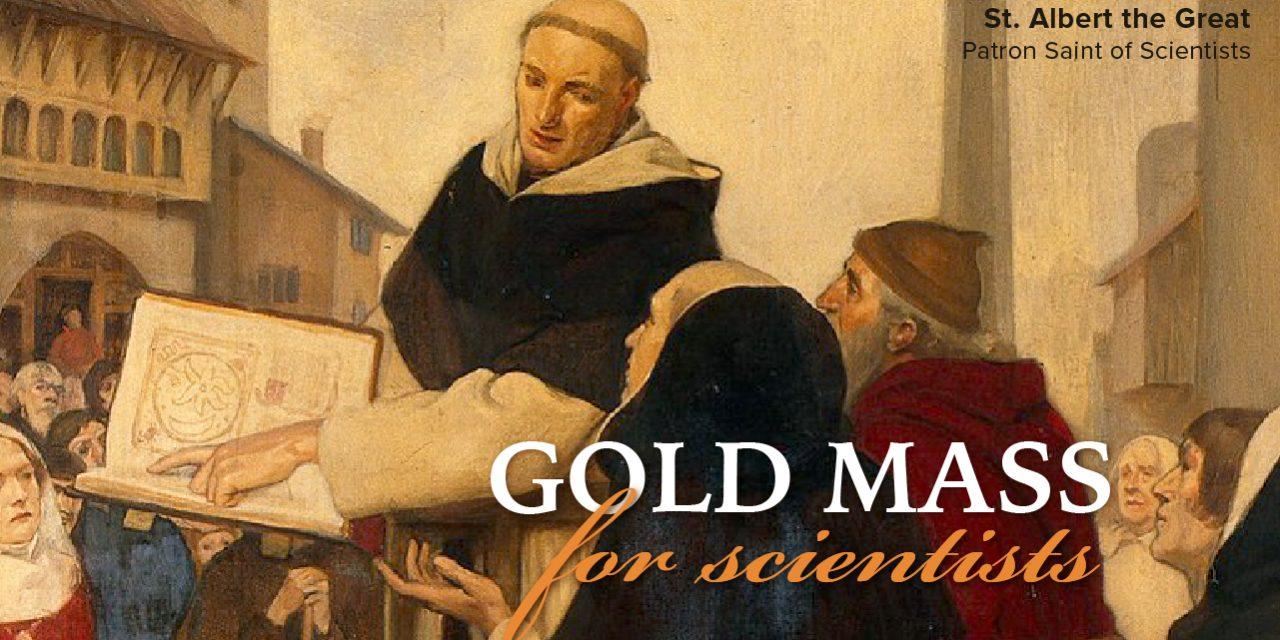 BISMARCK, ND — It's been a half decade (2016) since a newly formed group called the Society of Catholic Scientists (SCS), under the guidance of Archbishop Charles Chaput and a board of seven scientists, held its first Gold Mass at the Massachusetts Institute of Technology (MIT). Their intention with the Gold Mass dates back to a 1979 speech by Pope John Paul II to the Pontifical Academy of Sciences when he encouraged the collaboration among scientists. Contrary to the belief that faith and reason are at odds, the late pope believed that the two are necessary partners.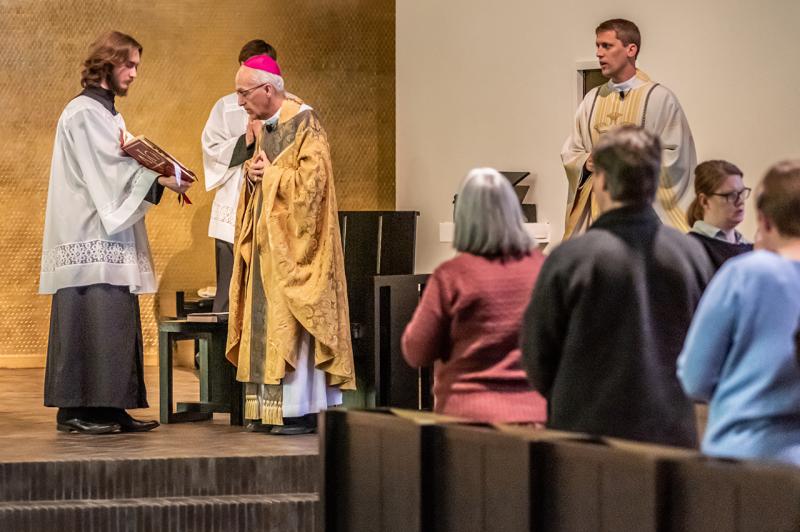 "Those members of the Church who are either themselves active scientists, or in some special cases both scientists and theologians, could serve as a key resource. They can also provide a much-needed ministry to others struggling to integrate the worlds of science and religion in their own intellectual and spiritual lives." He later added, "Science can purify religion from error and superstition; religion can purify science from idolatry and false absolutes."
In 2018 the University of Mary in Bismarck, ND, also followed the words of Saint John Paul II and is now one of the few universities in the U.S. to celebrate the partnership between religion and science. The University of Mary invites everyone and especially area scientists to take part in its fourth annual Gold Mass celebrated by Bishop David Kagan, Wednesday, November 3, at 10 a.m. in Our Lady of the Annunciation Chapel on campus—with a reception for scientists following Mass. For more information or to RSVP, contact scs.bismarck@gmail.com.
"We are very excited to host this Gold Mass," said Dr. Jack Boyle, assistant professor of Biology at the University of Mary. "It is a wonderful way of connecting those who practice or teach science, at the university or in the community, and witnessing to the harmony of faith and reason."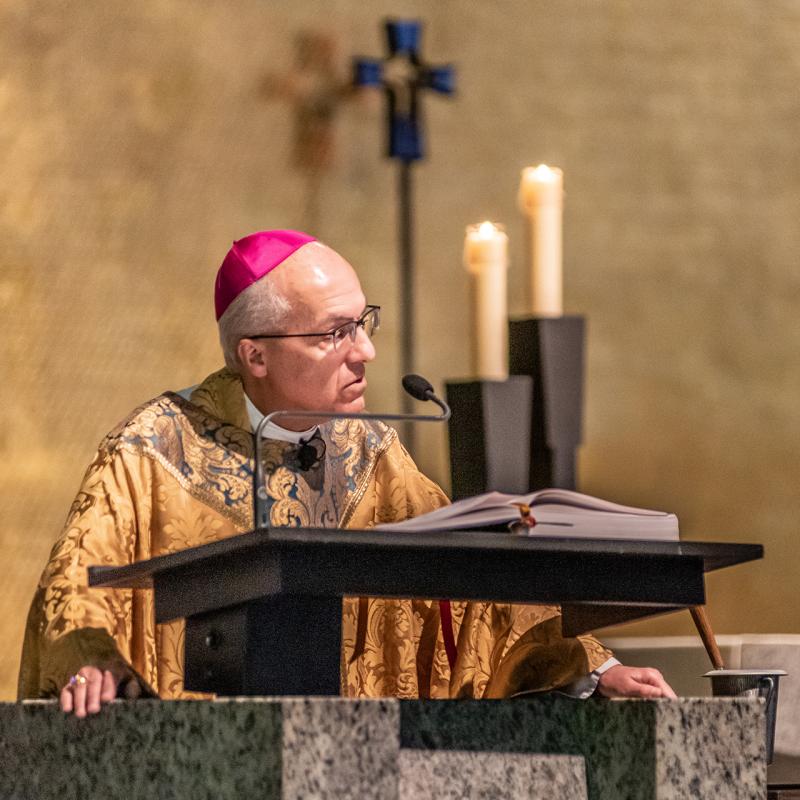 SCS is a group of American Catholic scientists as well as undergraduates, graduate or postdoctoral students pursuing research in a natural science. The reason the society chose the Gold Mass name is because it is the color of the hoods worn by many of those graduating with a PhD in science and because St. Albert the Great, the patron saint of scientists, was an alchemist who worked to turn base metals into gold.
While some people see a contradiction between faith and science, SCS states quite boldly on its homepage, "The Society of Catholic Scientists is an international lay organization that fosters fellowship among Catholic scientists and witnesses to the harmony of faith and reason."
SCS indicates that it has grown to over 1,600 members in over 50 countries in the first five years and exists to foster fellowship among Catholic scientists and to serve as a resource and discussion forum for those have questions about science and faith. The society also says that it "adheres to the faith of the Catholic Church and will always operate with due regard to her magisterium."
Explore Topics