University of Mary Honors Distinguished Health Care Professional and Alumni at 2021 Homecoming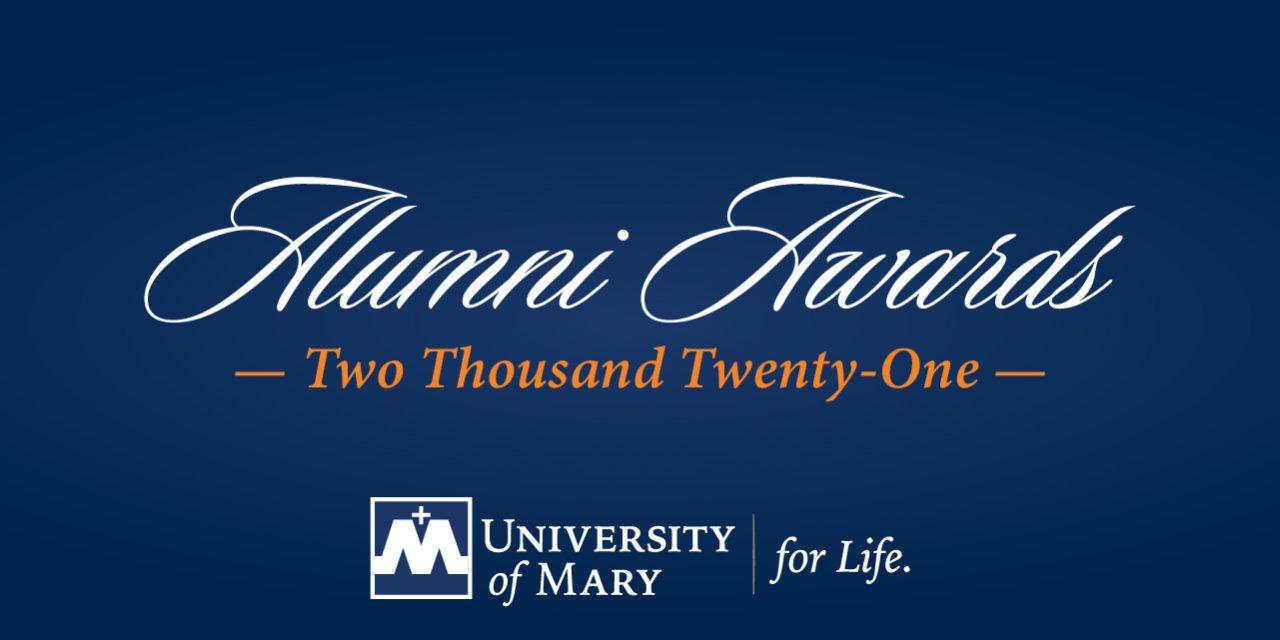 BISMARCK, ND — The University of Mary is celebrating an alumna and longtime community leader in the health care profession, and fellow distinguished alumni at its upcoming annual homecoming awards ceremony.
Dr. Jan Bury, a highly respected physician and nurse will be presented with the degree Doctor of Leadership, honoris causa. Leslie Webb will receive the University of Mary Bell Banner Award for her modeling of the ideals of the university's sponsors, the Benedictine Sisters of Annunciation Monastery. Genevieve Mougey will be recognized for her achievements as a servant leader by being awarded the University of Mary Presidential Leadership Award. For their distinction as leaders in their profession, Tracy Porter and Sandi Piatz will be presented the University of Mary Harold Schafer Alumni Leadership Award.
The Honorary Doctorate and Alumni Recognition Ceremony for Bury, Webb, Mougey, and Porter will be held during the upcoming 2021 Homecoming weekend Friday, October 8, 2021, in the Lumen Vitae University Center. Piatz will receive her award at a special Fargo event on Nov. 18.
Honorary Doctorate Degree
Dr. Jan Bury was a doctor in Bismarck for 27 years, serving at St. Alexius and Mid Dakota Clinic. Born and raised in Bismarck, Bury attended Catholic school from first grade through high school graduation. She became a candy striper at the hospital when she was 14, and a nurses' aide when she was 16. Bury graduated from the University of Mary's nursing program in 1977 and immediately got a job on the medical floor at St. Alexius. In 1978, she transferred to the labor and delivery unit.
After seven years as a labor and delivery nurse, Bury decided to pursue her dream of going to medical school. At the time, she had four children that were 5-10 years old. She was accepted to the University of North Dakota and moved her family to Grand Forks in 1986. They moved back to Bismarck two years later for her clinicals. In 1990, the family moved to Kansas City for Bury's residency and resided there for four years.
In 1994, Bury and her family returned to Bismarck where she has worked ever since as an OBGYN until her retirement at the end of August 2021. She and her husband, Bob, also a retired OBGYN, together have a combined ten children and 16 grandchildren with one on the way. Three of their daughters are also doctors, two OBGYNs and one in palliative care. Now that Bury is retired, she looks forward to spending time with family, being outside, reading, and cheering on the Kansas City Chiefs.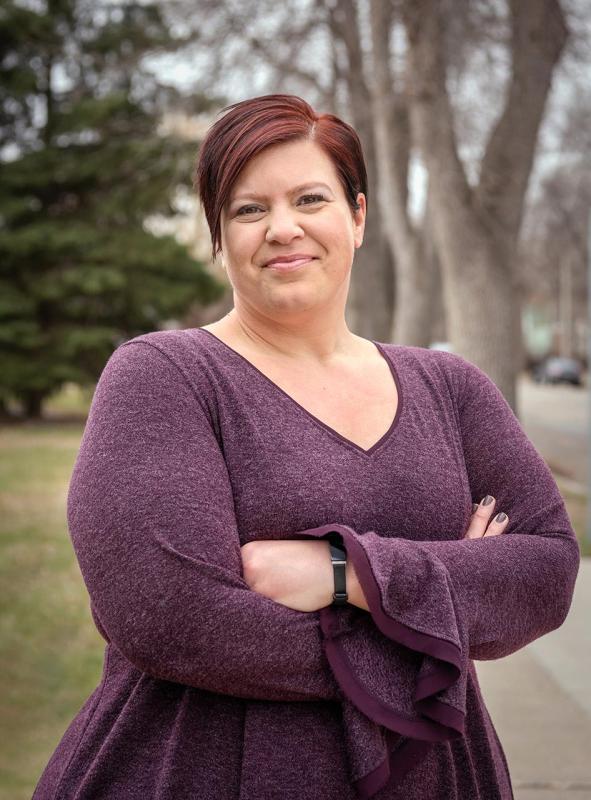 The University of Mary Bell Banner Award
In recognition of the ideals of the University's sponsors, the Benedictine Sisters of Annunciation Monastery, the Bell Banner Award honors alumni for modeling the values of respect, hospitality, moderation, service, community, and prayer.
Leslee Webb, '00, has been a social worker for 20 years, including seven years at South Central High School in Bismarck, ND. During her time at the school, Webb has been integral in changing and creating programming to best support students not just in their academic needs, but their physical, emotional, and social needs as well. Webb has experience working with complex trauma, mental health challenges, the socio-economically challenged, homeless youth, students who have been in "the system," young or expecting parents, and diverse and minority populations, all of which has helped her navigate the program changes at her school. Webb worked the first 13 years of her career for PATH ND Inc, an agency that serves children and families on a continuum of in-home and community-based services. Webb also has two years of experience working in a youth group home setting. She has been a presenter to groups, communities, statewide, and national audiences throughout her career. Webb holds a bachelor's degree in social work from the University of Mary and is currently working on her social work master's degree through Florida State University. Webb is a member of the Manitoba Metis Federation, a federally recognized Indigenous group in Canada. She holds dual citizenship in Canada and the United States.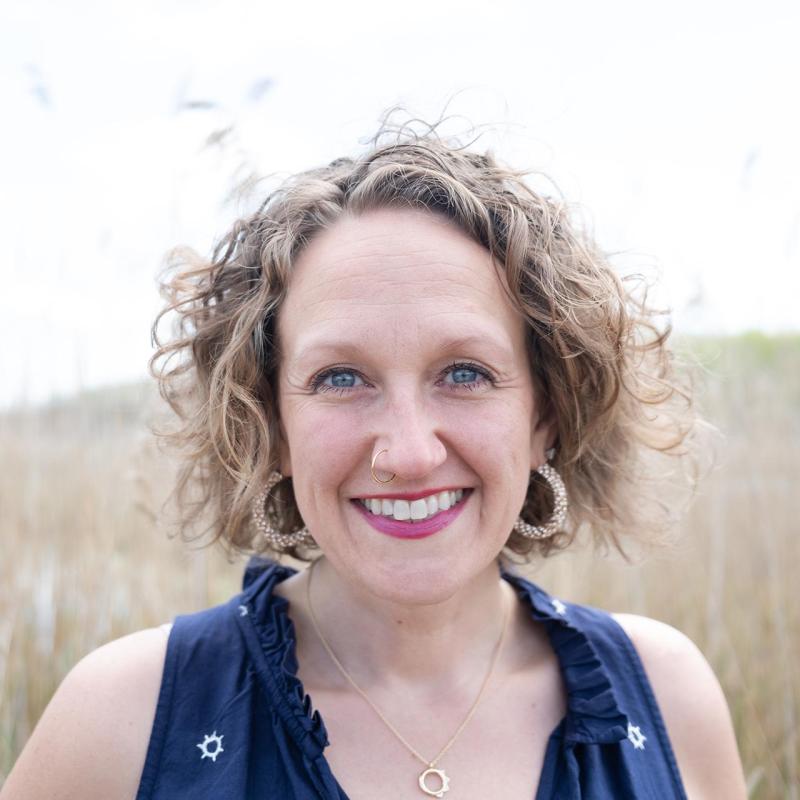 The University of Mary Presidential Leadership Award
This award is conferred on individual alumni for distinguished achievements as servant leaders regionally, nationally or internationally.
Genevieve Mougey, '00, currently serves as director of the Office of Social Concerns for the Archdiocese of Washington. She has worked in justice and peace ministries in different facets for the past eleven years for various national Catholic and Christian organizations. Mougey also worked in parish and campus ministry for six years. She was hired to reopen the Office of Social Concerns, which had been closed for over seven years. Since the time she began, she has overseen the distribution of $250,000 in local grants through the US Bishops Social Justice program, the Catholic Campaign for Human Development; and has worked to ensure the application of a local grant for local parish food pantries, which are struggling in the era of COVID. Mougey also works to address rent eviction increases and the early release of men and women who have not been tried in court due to the increase of exposure of COVID. Mougey believes the Benedictine charisms and values she learned about during her undergraduate years at Mary have guided her every step in her professional and personal life.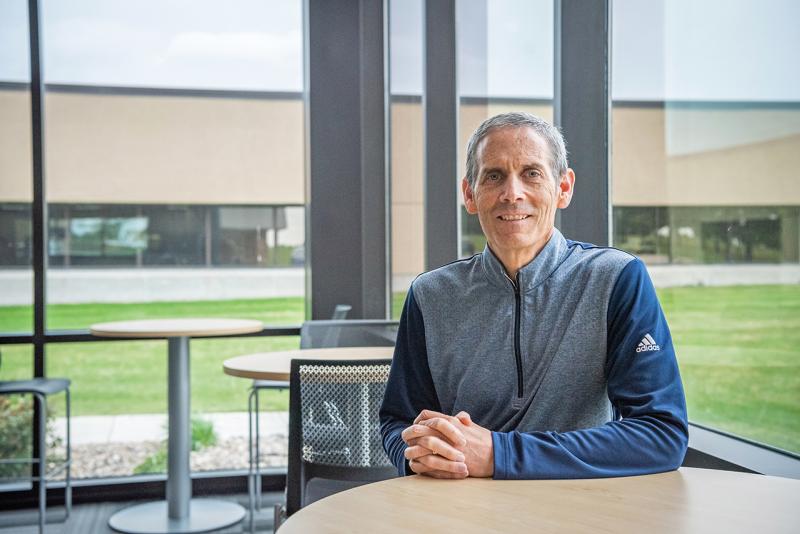 The University of Mary Harold Schafer Alumni Leadership Award
This award recognizes graduates who have attained distinction as leaders in their professions while exemplifying the values cherished by the University of Mary.
Tracy Porter, '85, has served as the Chief Financial Officer (CFO) at National Information Solutions (NISC), Mandan, ND, for the past 28 years. NISC provides enterprise software solutions to rural electric and telephone companies in all 50 states. Porter is a certified public accountant and holds a Master of Business Administration from Colorado State University. He serves on the Missouri Valley YMCA Board, Mandan Schools Foundation Board, is a volunteer tennis coach, and served on the Mandan Park Board for 16 years, 13 of which he served as president. During his time at Mary, Porter played basketball for the Marauders and has since been inducted into the University of Mary Athletic Hall of Fame.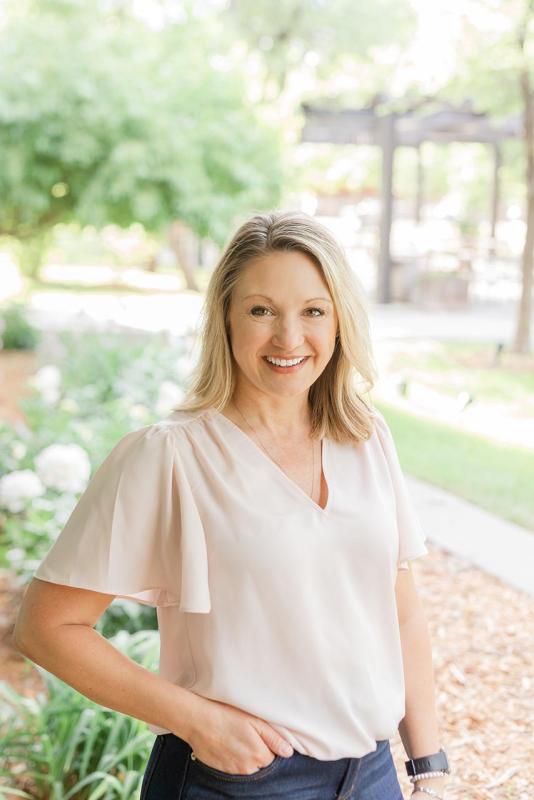 Sandi Piatz, is the Site Leader for Microsoft's Campus in Fargo and the Sr. Director for Community Program Management for Microsoft's Real Estate & Securities division. As the Site Leader, Sandi and her team lead the employee and community engagement programs for the Site, including site operations, employee morale and training, STEM programs, and community development. Sandi's career started in the technology industry at a startup software company that was a Great Plains Software Partner. Sandi led the customer satisfaction department within services and later transitioned to managing the company's strategic partnerships, like Great Plains Software. In 2002 she joined Microsoft where she recruited and managed Microsoft ISV (Independent Software Vendors) partners. During her time at Microsoft, she also served a role as a global program manager collaborating across engineers, support, and ISVs.
In 2007, Sandi joined Eide Bailly LLP, a top 25, national CPA and consulting firm. At Eide Bailly she served in various leadership roles for the technology consulting practice. Sandi eventually achieved Principal (Partner) in the firm before returning to Microsoft in 2016. Sandi serves on the board of directors for the FMWF Chamber of Commerce, Ascensus Trust, and NDSU's Research and Technology Park. Sandi and her husband Perry will be celebrated their 25th wedding anniversary this summer. They have two children, Alexis (UJ 2019) and Peyton (UJ – freshman). In her free time Sandi enjoys reading and anything that keeps her active (golf, yoga, running, hiking, & cycling). She has run 2 full marathons, 14 half marathons, and 1 Ragnar. Sandi has an undergrad in Education, a Master's in Business Administration and a Master's in Leadership.
Explore Topics