University of Mary Counseling Programs Earn Accreditation Until 2031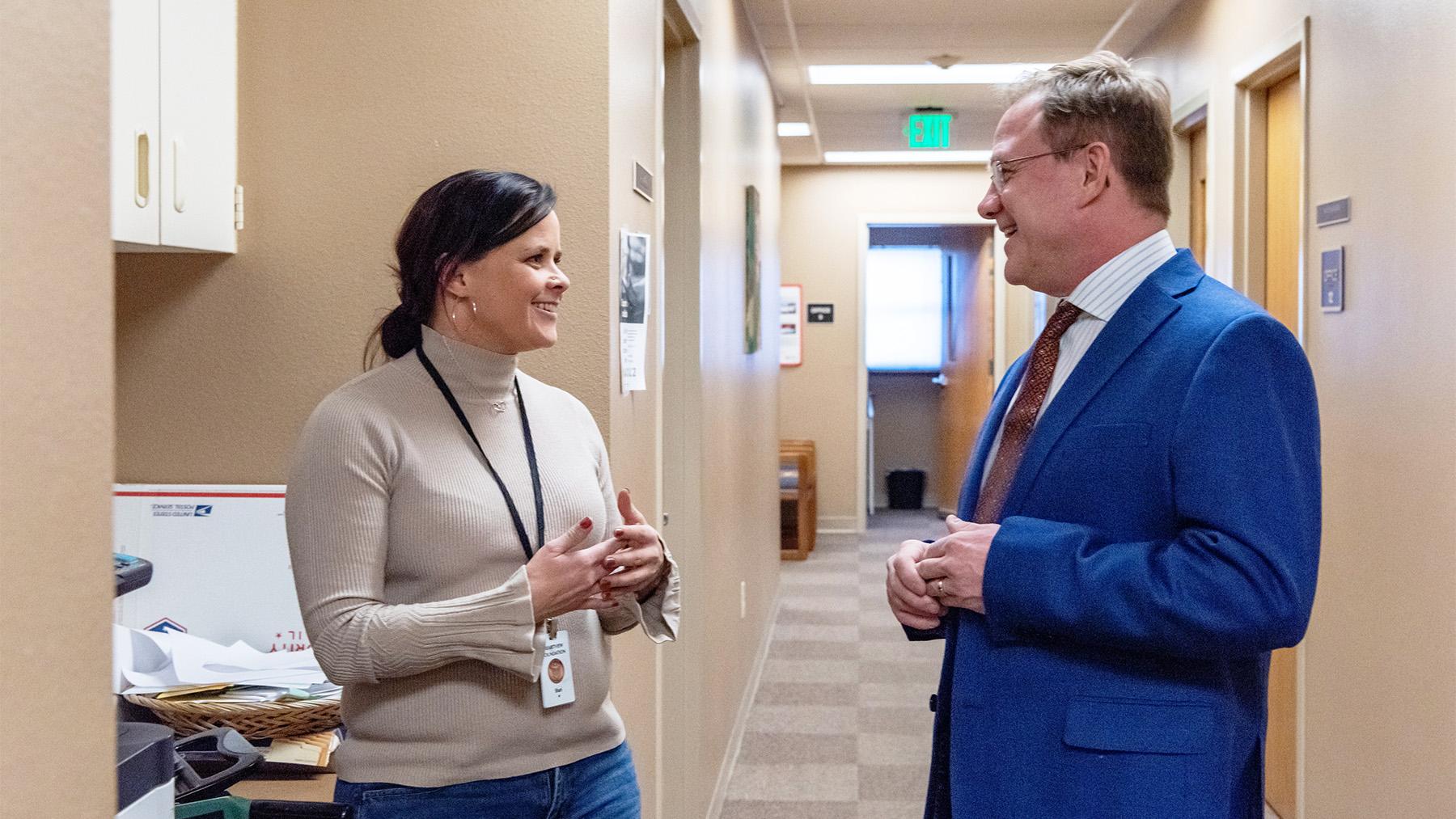 BISMARCK, ND — The University of Mary's three specialty graduate degrees in Addiction Counseling, Clinical Mental Health Counseling, and School Counseling within the Liffrig Family School of Education and Behavioral Sciences received an 8-year accreditation from the Council for Accreditation of Counseling and Related Educational Programs (CACREP). 
The board based the accreditation decisions on an extensive review of the self-study documents, the site review team's report, and the institution's response to the site review team's report.  
"CACREP accreditation is truly the gold standard for ensuring a high-quality counselor education program," remarked Dr. Christina Jurekovic, assistant professor, and co-chair and online program coordinator for counseling at the University of Mary. "By obtaining our CACREP accreditation, we are demonstrating to prospective candidates that our program helps students develop the knowledge and skills to effectively serve as licensed clinical mental health counselors and school counselors. Based on our CACREP accreditation, students can expect a 12:1 full-time equivalency student-to-faculty ratio, which means students enjoy small class sizes and personalized academic support. Our graduate counseling faculty are committed to maintaining our CACREP accreditation, so we can continue to provide the best education possible for our students. We are very proud of all our graduates who are serving the mental health needs in our community and across the nation."
All three graduate counseling programs are offered to students in two modalities: the blended cohort which is a mix of classes on campus and online; or completely online. All students are required to attend an in-person residency at University of Mary's Bismarck campus.  
Due to COVID-19 related delays in site visits since January 2021, the accreditation cycle for the Clinical Mental Health Counseling and School Counseling specialty areas is retroactive and runs through March 31, 2031. 
—UMary—
Anyone who wishes to learn more about any undergraduate or graduate programs can do so at www.umary.edu, or www.online.umary.edu, respectively, or by contacting an admissions representative at enroll@umary.edu, or by calling (701) 355-8030. The University of Mary is one of only 15 Recommended Cardinal Newman Society Residential Colleges and Universities in the US.
About the University of Mary: True to its motto "lumen vitae"—The Light of Life—the University of Mary offers education for the whole of life through cutting-edge professional programs and graduate programs animated by moral courage and leadership in chosen professions and service to the community. A private, co-educational Catholic institution, the University of Mary welcomes students of all faiths and backgrounds.
A Christian, Catholic, Benedictine institution founded in 1959 by the Benedictine Sisters of Annunciation Monastery, Mary offers nearly 60 bachelor's, 15 master's, and five doctoral programs—in Business Administration, Education, Nursing Practice, Occupational Therapy and Physical Therapy. The 19-sport Athletic Department adheres to its Greatness Through Virtue mission under the governance of the National Collegiate Athletic Association (NCAA) and American Collegiate Hockey Association (ACHA) conferences. With more than 3,800 students, Mary has locations in North Dakota, Montana, Arizona, Rome, Italy, as well as vibrant online offerings. For more information, visit www.umary.edu.
Explore Topics