University of Mary Bucking National Enrollment Trends, Breaks Record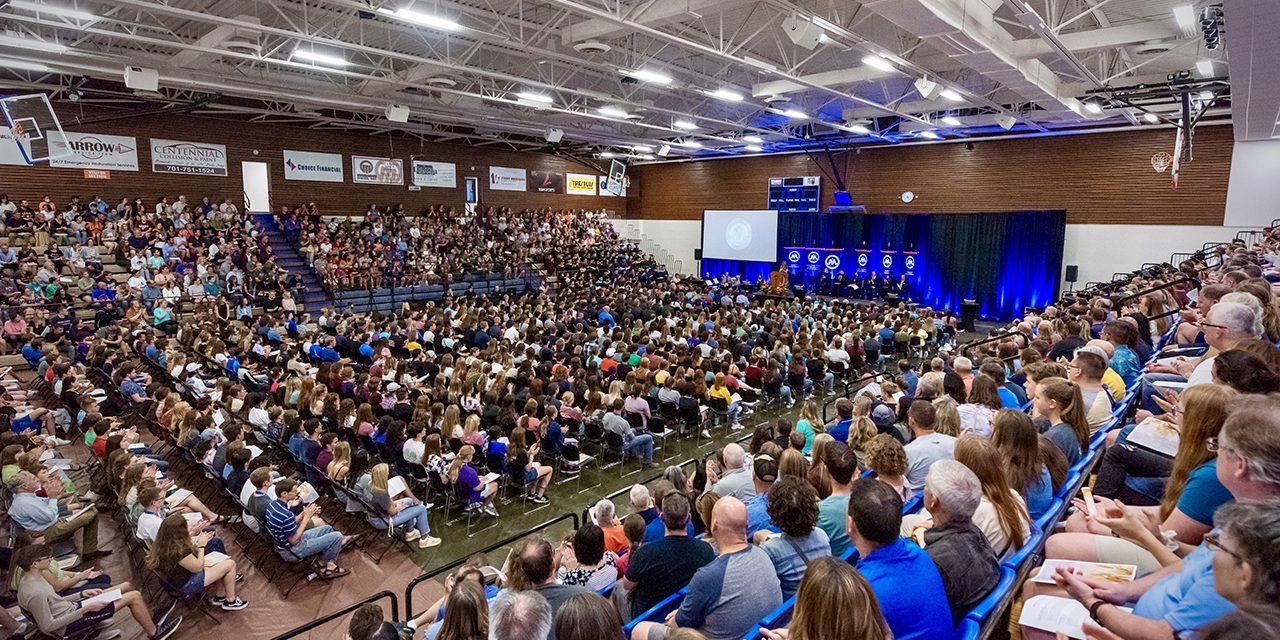 Classes begin today, Tuesday, September 7, 2021.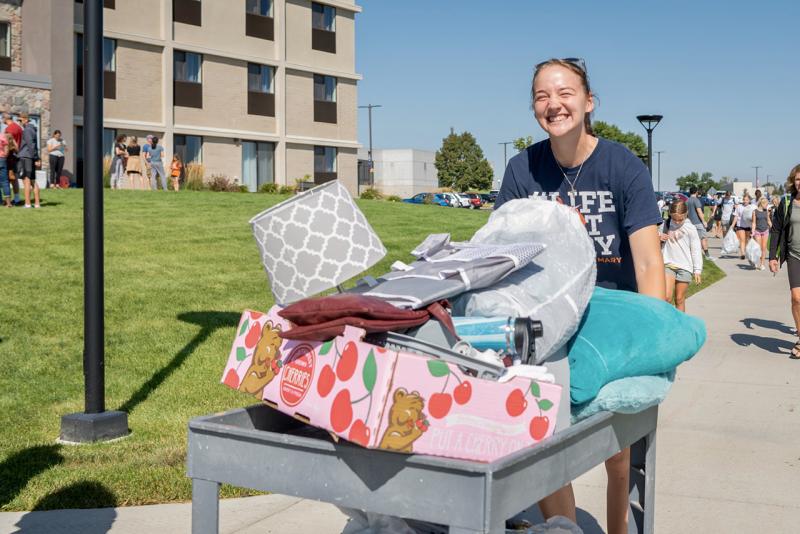 BISMARCK, ND — The University of Mary, the only private, Catholic college in North Dakota welcomes its largest class of incoming new students as school begins today, Tuesday, September 7. The University of Mary estimates its incoming class of new students at nearly 670 with an estimated overall enrollment for this fall of 3,820, which is also the highest ever enrollment for the university. This record number represents students from across the nation and the world, with 43 states, six Canadian provinces, and 19 countries making up the student body.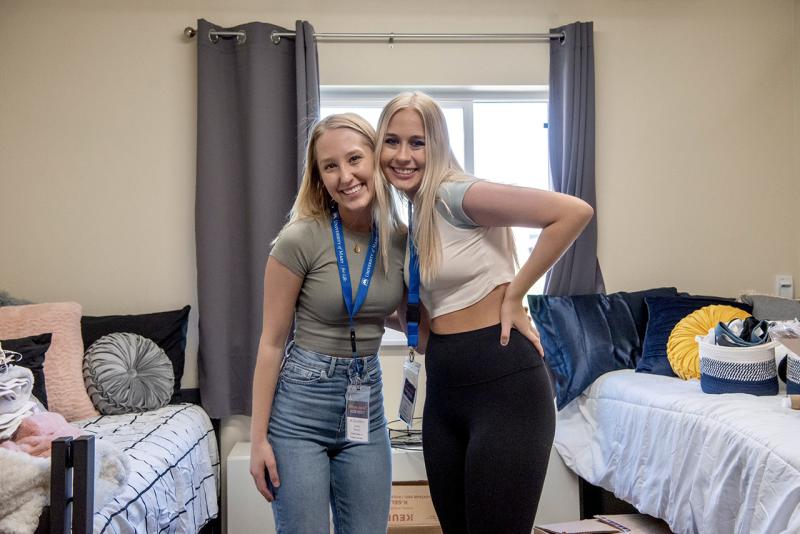 "Our freshman class is about 16 percent larger than last year," said Brenda Nagel, vice president for Public Affairs, who oversees enrollment. "Last year was a huge success for us with having face-to-face classes, and remote, online instruction when students needed to be isolated, if they contracted the COVID virus. We had a very principled, reasonable, and flexible Campus COVID Plan — and it worked very, very well. Our campus community was never operating at more than a one percent positive test rate for COVID during the 2020-2021 academic year. I think new students and their parents recognized this and how we were able to keep everyone safe and still provide a world-class, in-person education."
More than 60 percent of University of Mary's student population is from out of state. Nagel says, aside from the students and their parents being mindful of Mary's very successful and safe COVID mitigation, further feedback received from them indicates a hunger for a faith-based education, a hospitable community environment all around campus, a welcoming Bismarck-Mandan community, and a vast amount of very popular academic programs to choose from.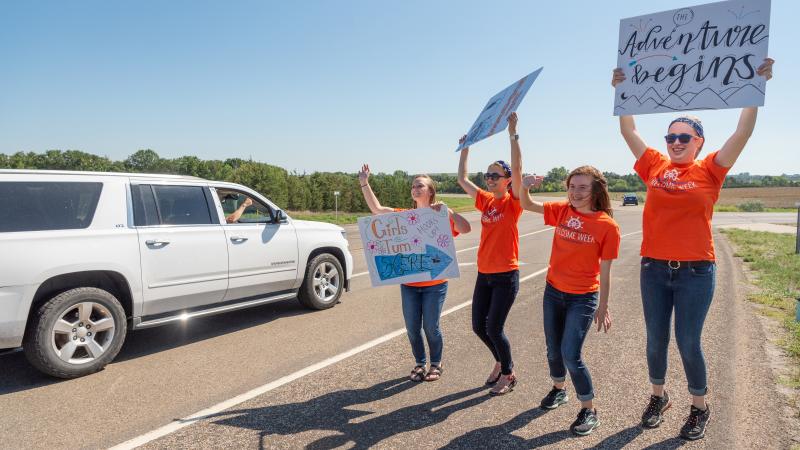 "There is a community vibe on campus that students definitely connect with and are drawn to when they first visit Mary," added Nagel. "One of the most exciting aspects regarding these new students who are coming here from all over the U.S., many fall in love with the University of Mary, and then they become invested in Bismarck-Mandan and North Dakota as a whole and end up making it their new home," added Nagel. "Since all our programs in business, education and behavioral sciences, health sciences, engineering, Catholic studies, and arts and sciences, are in such high demand right now, these new students have so many opportunities to thrive. Just as Pope Saint John Paul II believed everyone should 'be who you were meant to be,' at Mary, students not only gain human and spiritual wisdom while training for their career, but also an education for the whole of life."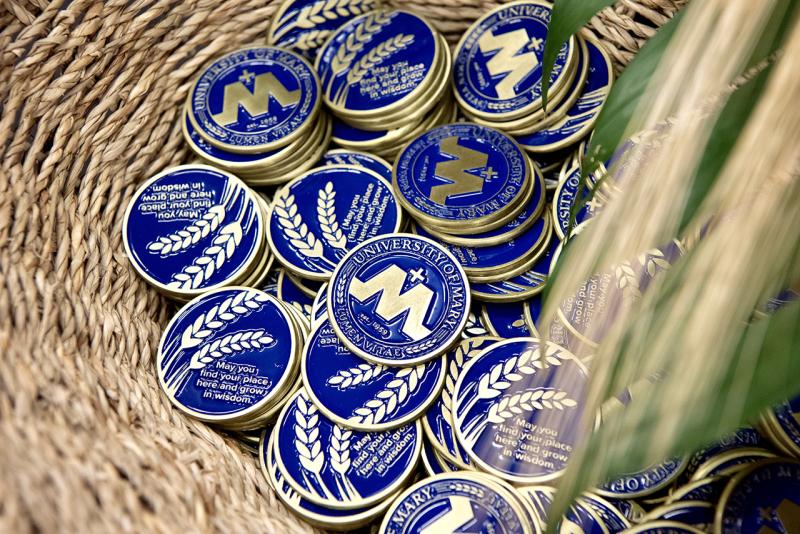 Nagel believes Mary's No. 1 ranked nursing program and many other nationally ranked health sciences programs have brought popularity to those fields of study. From the parents' perspective, the University of Mary remains one of the best values in higher education, as some students can choose the one-of-a-kind Year-Round Campus program that gives them the option of completing their degree in two-and-a-half years and earning a master's in four. This appeals to the parent as their son or daughter spends less time and money in school and is out into the workforce faster. Also, being able to dine 24/7 in The Crow's Nest Campus Restaurant continues to be a very popular draw for the on-the-go student and scholar-athlete.
Official and final undergraduate and graduate enrollment numbers will be reported, per federal policy, in late September and October, respectively.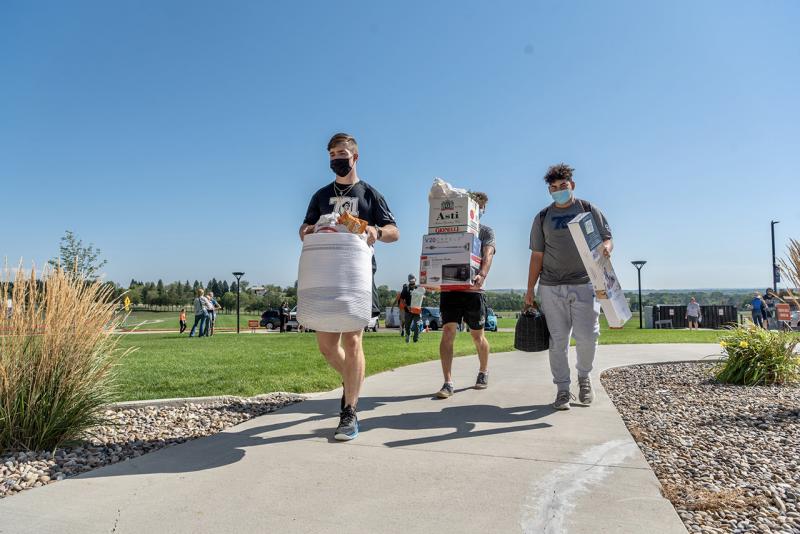 People wanting more information can go online at www.umary.edu. Those wanting to enroll can email enroll@umary.edu, or call (701) 355-8030 and (800) 288-6279.
About the University of Mary 
True to its motto "lumen vitae"—The Light of Life—the University of Mary offers education for the whole of life through cutting-edge professional programs and graduate programs animated by moral courage and leadership in chosen professions and service to the community. A private, co-educational Catholic institution, the University of Mary welcomes students of all faiths and backgrounds.
A Christian, Catholic, Benedictine institution founded in 1959 by the Benedictine Sisters of Annunciation Monastery, Mary offers nearly 60 bachelor's, 15 master's, and five doctoral programs—in Business Administration, Education, Nursing Practice, Occupational Therapy and Physical Therapy. The 19-sport Athletic Department adheres to its Greatness Through Virtue mission under the governance of the National Collegiate Athletic Association (NCAA) and American Collegiate Hockey Association (ACHA) conferences. With more than 3,800 students, Mary has locations in North Dakota, Montana, Kansas, Arizona, Rome, Italy, as well as vibrant online offerings.
Explore Topics