University of Mary announces third doctorate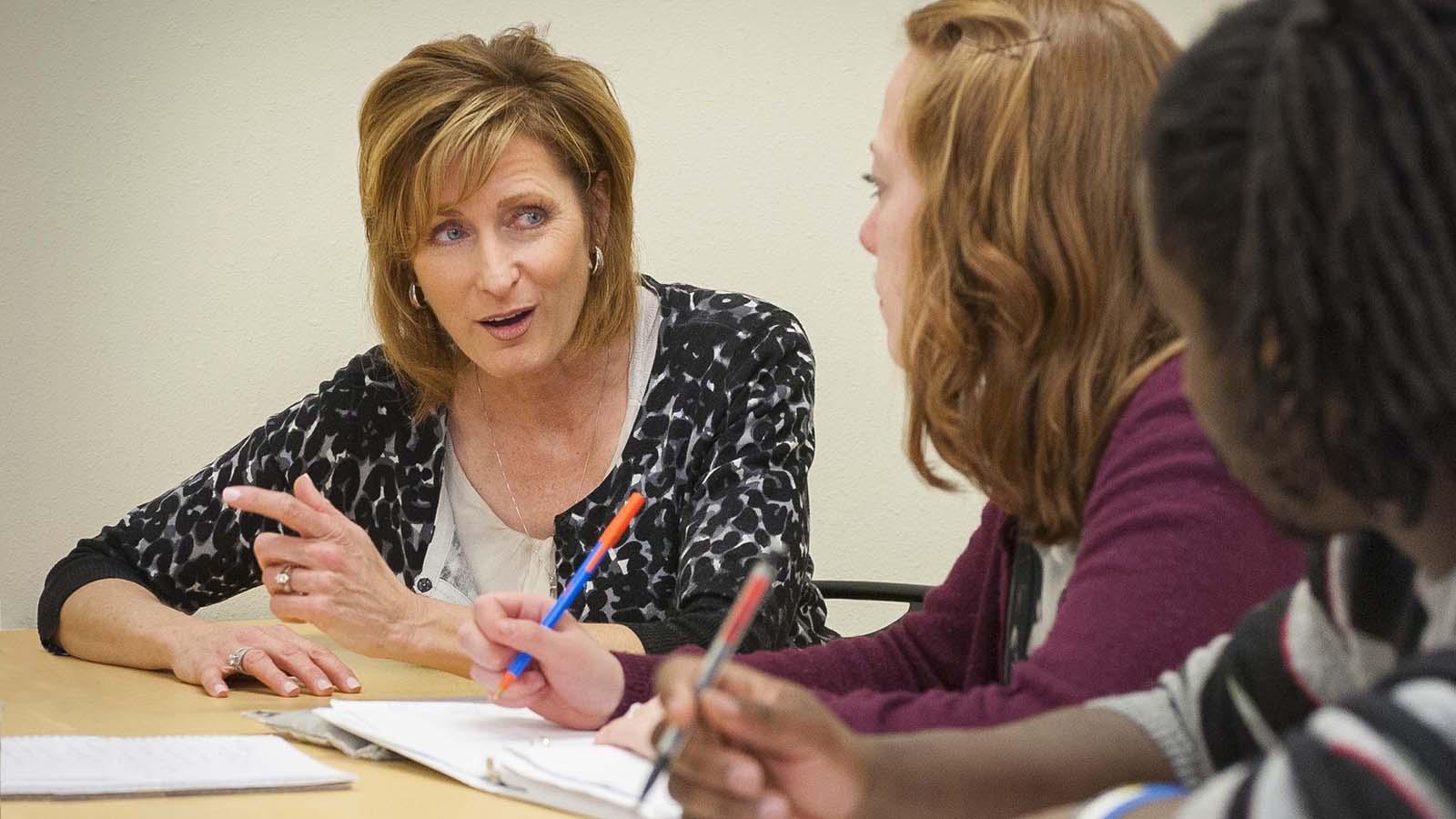 For Immediate Release
Wednesday, Jan. 7, 2015
Media Contact: Tom Ackerman (701) 355-8002
New Doctor of Education helps answer the critical need for trained leadership at all levels of education
BISMARCK, ND — The University of Mary's Liffrig Family School of Education and Behavioral Sciences is proud to announce that the university has been approved by the Higher Learning Commission to offer its third doctoral degree — the Doctorate of Education (Ed.D.). As a terminal degree it's the highest in its field and helps address the leadership challenges emerging today through K-12 and higher education, not only in North Dakota but also across the region and the United States.
According to a state finding, projected enrollment growth in western North Dakota ranges from 23% to 153%. Bismarck Public Schools, which has seen student enrollment increases every year for the past 11 years, experienced a spike of 632 students between 2012 and 2014.
School district leaders are not only faced with managing and planning for increasing school enrollments, but also providing these growing groups of students with well-trained teachers, up to date technology, and a safe and effective learning environment — often within their existing infrastructure, said Dr. Rod Jonas, dean of the Liffrig Family School of Education and Behavioral Science at Mary.
"The population of leading administrators in K-12 is aging in our school communities," added Jonas. "That, along with a rapid increase in jobs involving non-routine, analytic, and interactive skills has created an urgent need for innovative leaders in PreK-12 and post-secondary education to adequately prepare students for these jobs. Preparing educational leaders who can bring about school improvement in institutions and systems is critical as educators strive to meet the needs of rapidly expanding districts."
The Ed.D. program is the only one of its kind between Fargo and Bozeman, MT, and unique to North Dakota because it provides a rigorous curriculum that supports student completion in less than three years while fostering a Christian, Catholic and Benedictine environment. Demand for the Ed.D. program has been so strong that there are already numerous inquiries for admission. Applications will be accepted until April 1.
"It's very gratifying to know that the University of Mary will continue to play a significant role in preparing well-qualified future educational leaders in our growing region and beyond — just as our founders, the Benedictine Sisters of Annunciation Monastery, envisioned back when they began the school in 1959," said Monsignor James Shea, president of the University of Mary. "Education was one of the university's founding cornerstones, and continues to be a vital and growing legacy of the Benedictine Sisters' desire to serve the needs of the people.
"We are tremendously proud of this long tradition of excellence. This new doctorate is another step forward, in a time of exciting growth for the university, to serve the expanding and complex needs of our community, of western North Dakota, the state, region and beyond."
The first cohort of students will enter Mary's Ed.D. program in August 2015 and graduate in May 2018.
The University of Mary's other doctoral degrees are in the fields of physical therapy and nursing, established in 2003 and 2014, respectively.
University of Mary officials are available at certain times today for media interviews. Please contact Tom Ackerman at (701) 355-8002 or by cell at (701) 471-5698 to schedule.
Explore Topics