University of Mary 2021 Homecoming Royalty Announced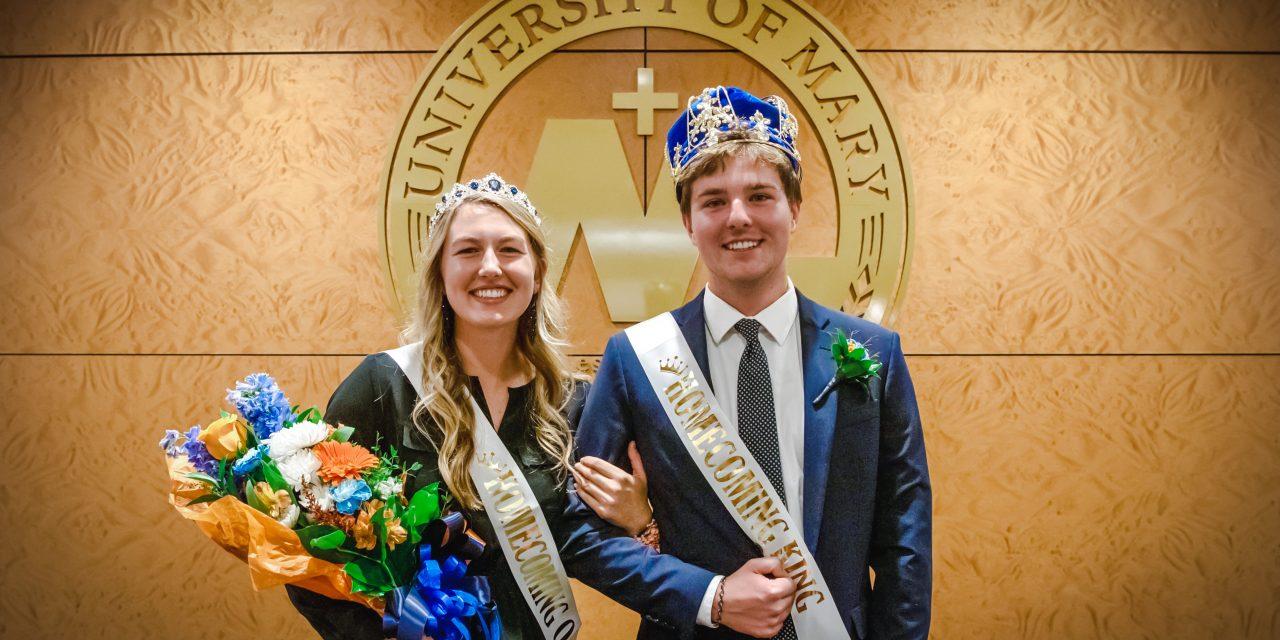 BISMARCK, ND — The University of Mary has announced the selection of its 2021 Homecoming King and Queen and their court.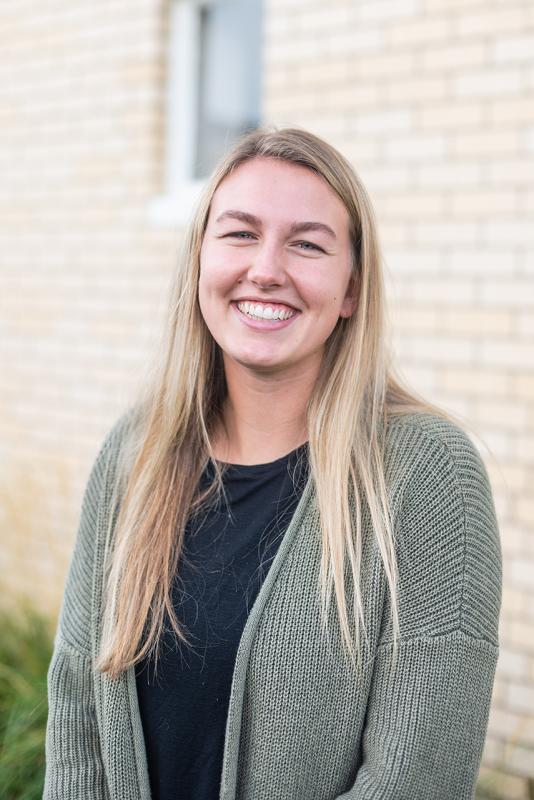 Homecoming Queen is Raquel Doll, a social work major and minor in addiction counseling from Hazen, North Dakota. She is the daughter of Paul and Sherri Doll.
Raquel is grateful for the University of Mary for creating a place to engage in a life-giving community with friends, the professors, the Sisters of Annunciation Monastery, the staff, and Christ himself. Her time at Mary has truly transformed her life. Raquel says she came here expecting to get a four-year degree, and what she received was a whole new life, rooted in the Lord Jesus and prepared to be given away in love.
Raquel considers one of her life's greatest accomplishments to be that she ate three pints of "Ben & Jerry's Tonight Dough" in one week. She also plays expert level on Guitar Hero and caught a 10-pound walleye this summer.
On Raquel's bucket list is to go on an African Safari, and visit the shrine of Our Lady of Lourdes.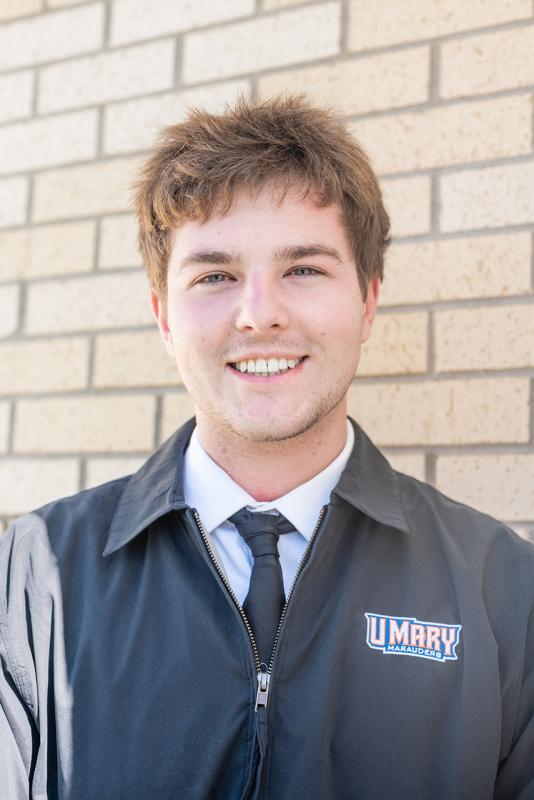 Homecoming King is Justin Boone, a mathematics major with minors in biology and Catholic studies from Sioux Falls South Dakota. He is the son of Todd and Karen Boone.
Boone enjoys participating in daily mass and prayer within the Mary community, serving on student government, working for student life, and living in community as a part of the Fraternity of Blessed Pier Giorgio Frassati at the Catholic Men's house.
"From making ridiculous social media videos as freshman, to the study abroad program in Rome, as well as being a witness to the sacrament of marriage between two of my closest friends, which have now created a precious life; my time here at Mary has been filled with the most amazing memories, and it is all thanks to the people I share them with, the University of Mary community," Boone said. "The friends I have made along the way, as well as the faculty, have profoundly impacted my formation as a man striving for Christ. The University of Mary is a place that I gladly call my home, and although I will not always live here, it will always live inside my heart."
Other student nominees for King and Queen included: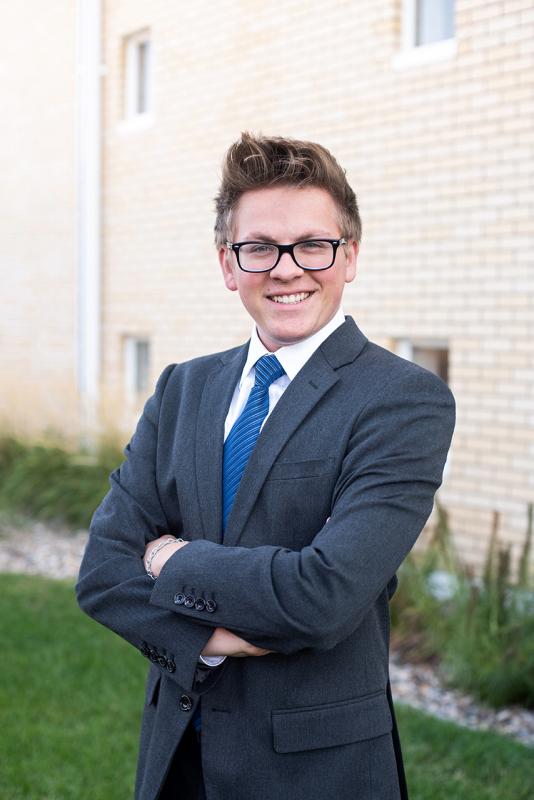 Alexander Haug is from Kansas, but by the grace of God he found the University of Mary. When he came to visit for the first time, he was blown away by the joy in the community around him. After his chance to hear from Monsignor Shea, he knew that this was the place God wanted him to be.
After graduation, Haug hopes to start his own business, and eventually become an entrepreneur for multiple businesses. His dream by the end of his career is to have the opportunity to help others accomplish their hopes of becoming entrepreneurs like himself.
Haug loves to travel, and had the wonderful opportunity to go to Rome via the University of Mary study abroad program. He says that this experience has changed his life, and is thankful to everyone who made his trip possible. Although he was able to spend several months in Europe, he hopes to go back and see the places that he missed during his first visit there, especially Greece.
Haug, a business administration major with minors in accounting and philosophy is the son of Mark and Kathryn Haug.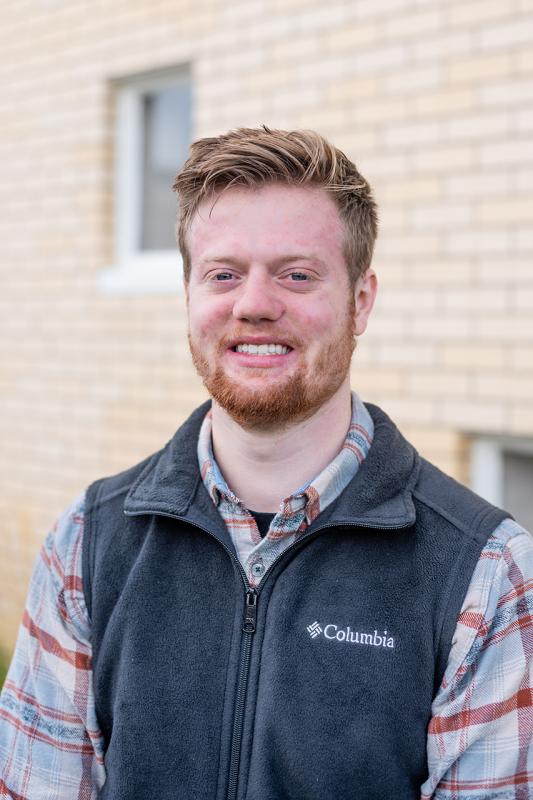 James Mason is an exercise science major with a pre-chiropractic emphasis from Nebraska City, NE.
About being a UMary student, Mason said, "the university fosters an incredible atmosphere of formation and growth not only through education and community, but also through the day-to-day interactions of those present on campus. From athletes to engineers to nurses, the university promotes the integration of virtually every discipline and walk of life to create a community that is as vibrant as it is connected. Mary truly offers the authentic purpose of a university, namely the total formation of the human person within a Catholic worldview that prepares one for a fruitful and purposeful vocation and life."
Among his greatest accomplishments is being accepted to Palmer College of Chiropractic where James will pursue a doctorate in chiropractic care and help others live a more fruitful and pain-free life.
His bucket list is for UMary football team to beat Duluth at homecoming.
He is the son of Tyler and Kelli Mason.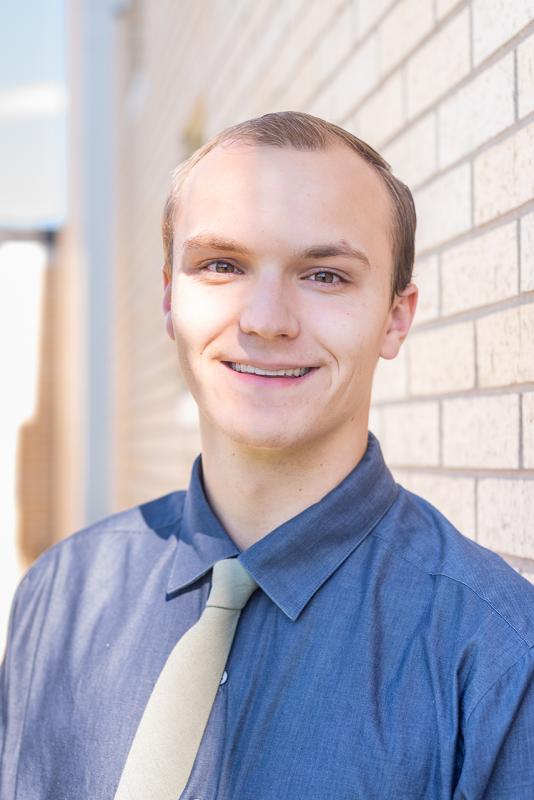 Triston Kosek, is a politics and business communication major with a minor in Catholic studies.
Kosek says, "The University of Mary is founded on a community solidified in faith, driven by Christ, and illuminated by its students' hearts. It has always called people to be better than they are, live in the moment, and prepare them for the greater of life. By its design and focused staff its able to stray from the noise of the world and create an environment for true growth and quality of character."
Among his greatest accomplishments is winning the student body presidential election in the last five minutes by a margin of four votes. Having the humbling opportunity to represent his university has been an accomplishment he says he only could have dreamed of.
Kosek's bucket list is to see the world's largest Steam Locomotive Big Boy 4014 in action.
Kosek is from Buffalo, Minnesota, and is the son of Chris and Renee Kosek.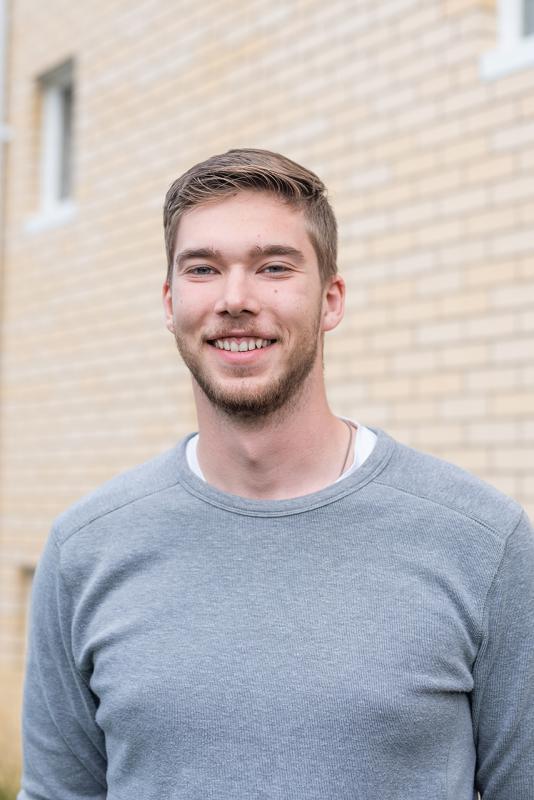 Zach Halpin is a criminal justice major with a minor in psychology. He is from Bloomington, Minnesota, and is the oldest of three kids.
Halpin has grown to love the University of Mary for many reasons, but the biggest reason is the friendships that he has created during his time here. Studying in Rome showed him the importance of community, and he hopes that many more people will take advantage of the opportunities for building relationships that are present on campus.
"The people we choose to surround ourselves with are the ones who shape who we are, what we believe in, and what we want to see in the world," according to Halpin. "The University of Mary has really shown me the importance of giving of yourself in service to others."
Halpin is looking forward to marrying his fiancée next summer and living in Bismarck. He hopes to own a specialty hamburger restaurant someday.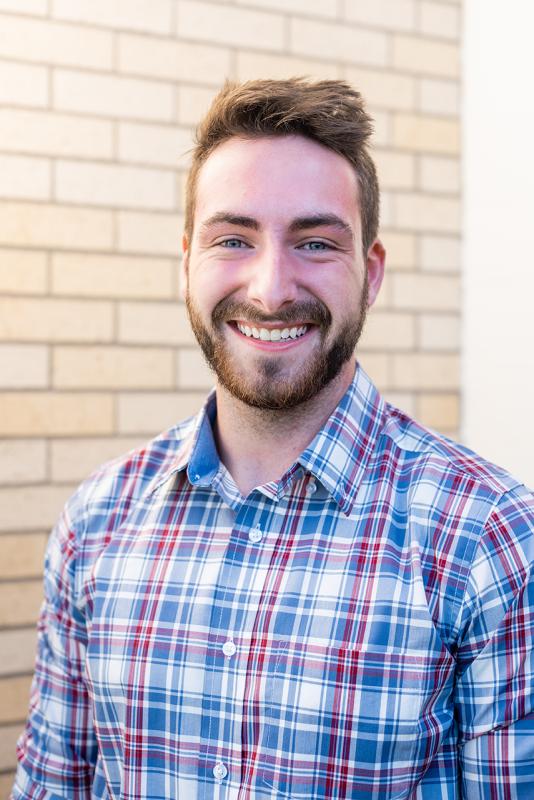 Michael Campion, a computer information systems major with a minor in accounting, was born in River Falls, Wisconsin.
Campion believes that the University of Mary has three unique qualities that separates it from other universities. First, the size of the campus grants one the ability for closer relationships and meaningful connections. Second, the Catholic and Benedictine core of the university is espoused by its faculty and staff, which promotes a culture that supports community first and foremost. Finally, the culture attracts individuals who are exemplary, and these individuals are the sort of people you would want to surround yourself with for the rest of your life.
Among his greatest accomplishments, the personal growth Michael has gone through over the past four years cannot be understated. The influences of classmates and professors have led Campion to become the man he never envisioned himself to be.
Campion has on his bucket list to learn to stop spiking the ball off the serve in volleyball.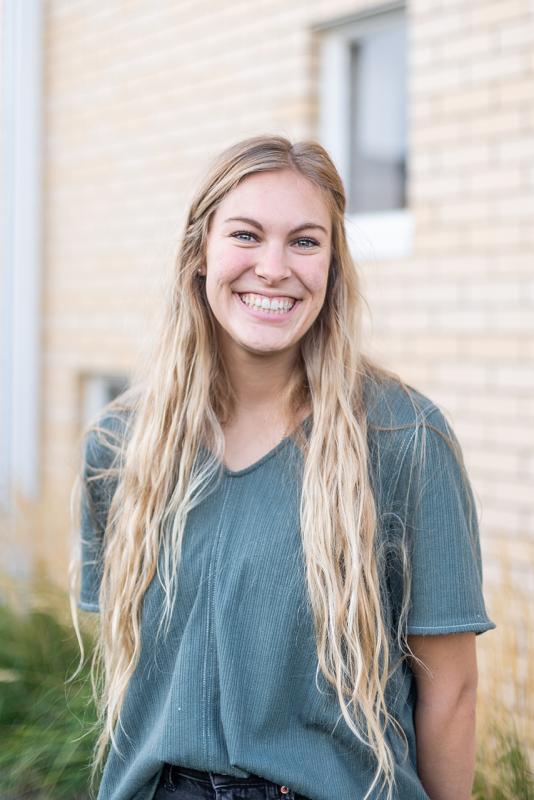 Bryn Anderson is a psychology major and Catholic studies minor from Great Falls, Montana.
When speaking about the University of Mary, she says, "I have witnessed the power of authenticity and immense truth that to be oneself is the greatest gift you can give a community of people you serve. Within the tunnel headed out towards the grotto lies a quote on the side wall. When St. Bernadette was asked to describe Our Lady, she noted that "[Mary] looked at me as if I were a person." A significant reality on these campus grounds that I pray everyone can experience, is that we, upon encountering hearts, would turn away no one."
Anderson has on her bucket list to one day open a small business with her friend Katelyn, own a gigantic garden, and work up the courage to soon chop off her long hair.
She is the daughter of Stuart and Kyla Anderson.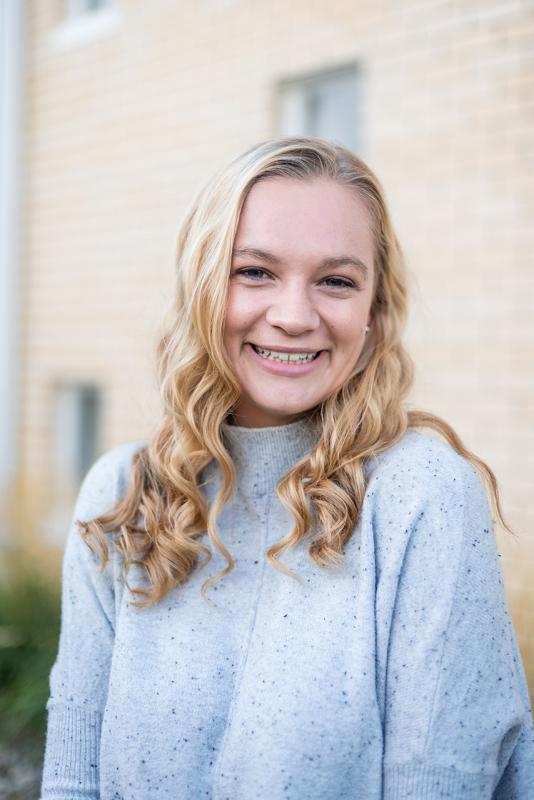 Caroline Loe is an English and Catholic studies double major from Prescott, Wisconsin. Her favorite people in the world are her three brothers, two sisters, and the best parents ever, who still love her despite her many blonde moments.
When speaking about the University of Mary, she says, "My formation has been catalyzed by the community of professors, mentors, and classmates that have surrounded me here. Through reading the works of St. Augustine, Flannery O'Connor, Jane Austen, and other authors, my understanding of God, the world, the human person, and myself has expanded enormously. My hope is that, in the words of St. John Henry Newman, 'I may begin to shine as [Christ] shines' and that I might be able to say, 'The light, O Jesus, will be all from You; none of it will be mine.'"
In addition to becoming a saint, Caroline wants to eventually move back to Wisconsin (the best state), live out in the rural country area, and own at least five dogs.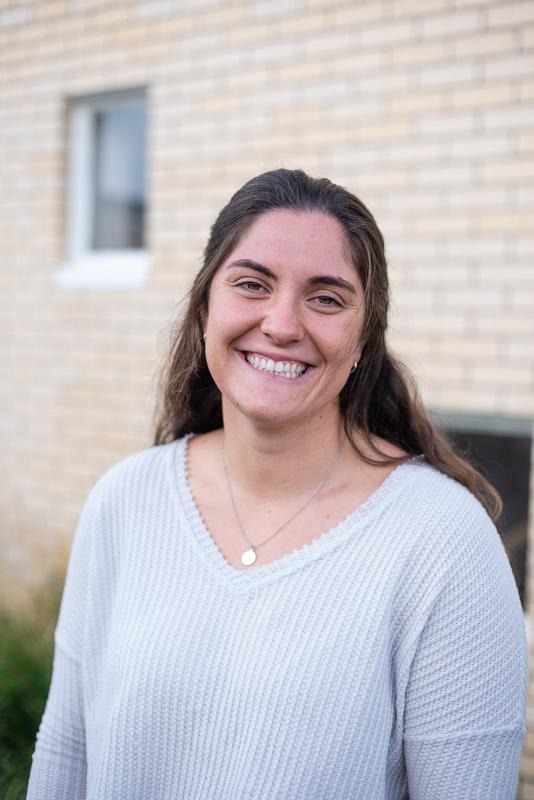 Abigale (Abby) Loel is a social work major from Phoenix, Arizona.
About being a student at the University of Mary she says, "The University of Mary has taught me the importance of leadership and community. The opportunities to show leadership continue to arise for me along with the opportunity to grow in community with amazing individuals. As a student I have been touched by so many leaders and friends, in mind, body, and spirit. No matter what, your professors are always willing to take time to help students academically, to just engage in friendly conversation, and they deeply care about our academic progress. The athletic coaches, our athletic chaplain, and athletic training staff do everything they can to keep our bodies ready for competition.  The opportunities to be part of spiritual growth on campus are endless, FOCUS, studying abroad, and daily opportunities for the sacraments are just to name a few."
Participating in college athletics is among her greatest accomplishments, as well as having the opportunity to go to a Catholic university where she can continue her athletic career. The friends and opportunities for leadership that she gained by swimming in college are endless. A close second accomplishment is all of the harmless pranks she played on her friends throughout her college years.
Loel has on her bucket list to become a famous comedian one day and travel the world while sharing her absolutely hilarious jokes.
She is the daughter of Bradley Loel.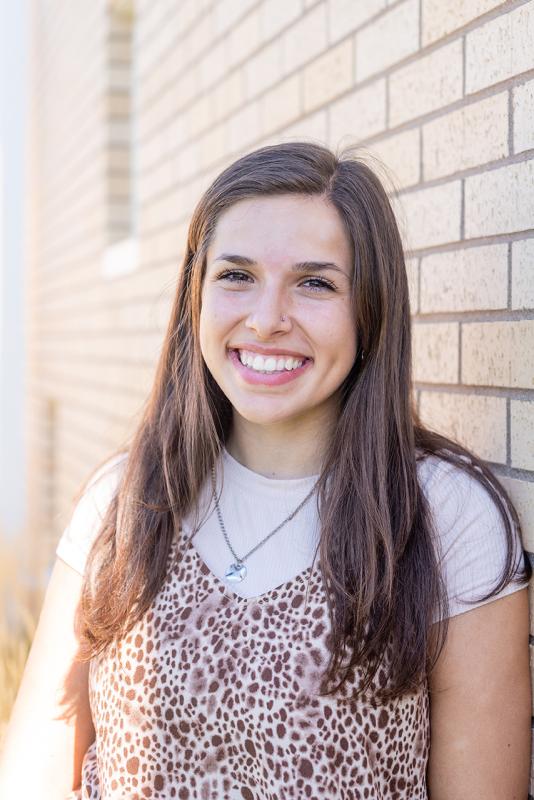 Mary (or TT) Timmons is a psychology and criminal justice major from Danville, IL.
About being a student at the University of Mary she says, "Wow, I just want to say how much I love it here. God knew what He was doing when He bought me to this place.  Through going to Rome and Arizona, being involved with University Ministry and FOCUS, I have met the most incredible people who have been through everything with me, and who continually point me to Christ. I cannot express how grateful I am to be a student at the University of Mary. I owe the faculty, staff, benefactors, and students a great debt for helping me learn my potential, believe in myself, and also learn that I am nothing without Christ."
TT has on her bucket list to go on a police ride along and walk the Camino.
She is the daughter of John and Mary Timmons.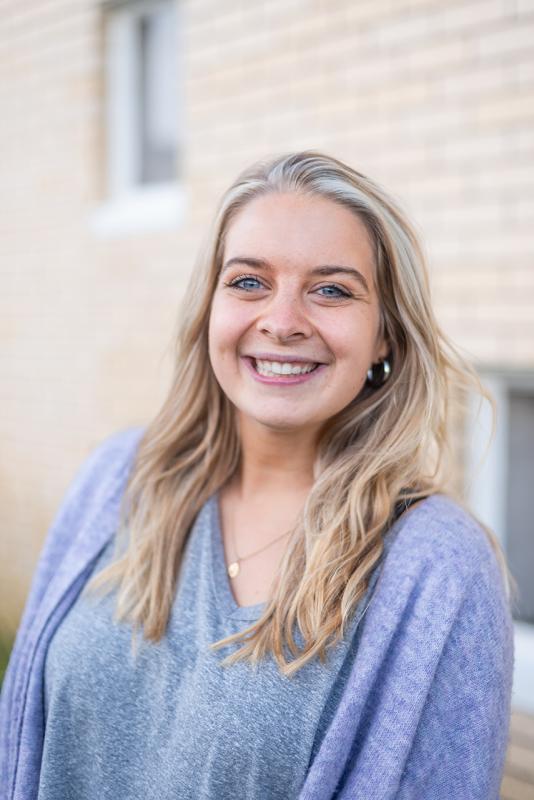 Angela Molitor, a social work major minoring in addictions counseling is from Rockville, Minnesota.
About being a student at the University of Mary she says, "I am beyond blessed to be at a school that continuously affirms my identity of being a daughter in Christ. I love the friendships that I have made and how I get to live with my best friend who I met here. Being a student at the University of Mary means opening your heart to whatever opportunities arise. May it be playing sports here, studying abroad or domestic, or just staying present on campus—everyone has a place here at Mary and I am thankful I am at a place to affirm that."
Among her greatest accomplishments is attending Arizona State University for a semester and meeting a friend from all the way in South Korea named Sunny. Throughout the semester the two became friends and shared in the two things they had in common- love for coffee and smiling. Sunny has never experienced Easter or celebrations before—so Angela invited her home to Minnesota where she was able to spend Easter in a huge American family and learn about the Easter bunny.
She is the daughter of Joseph Molitor.
Explore Topics