UMary's Graduate Nursing Program Ranked #1 in U.S. by Intelligent.com for Rigorous On-campus Intensives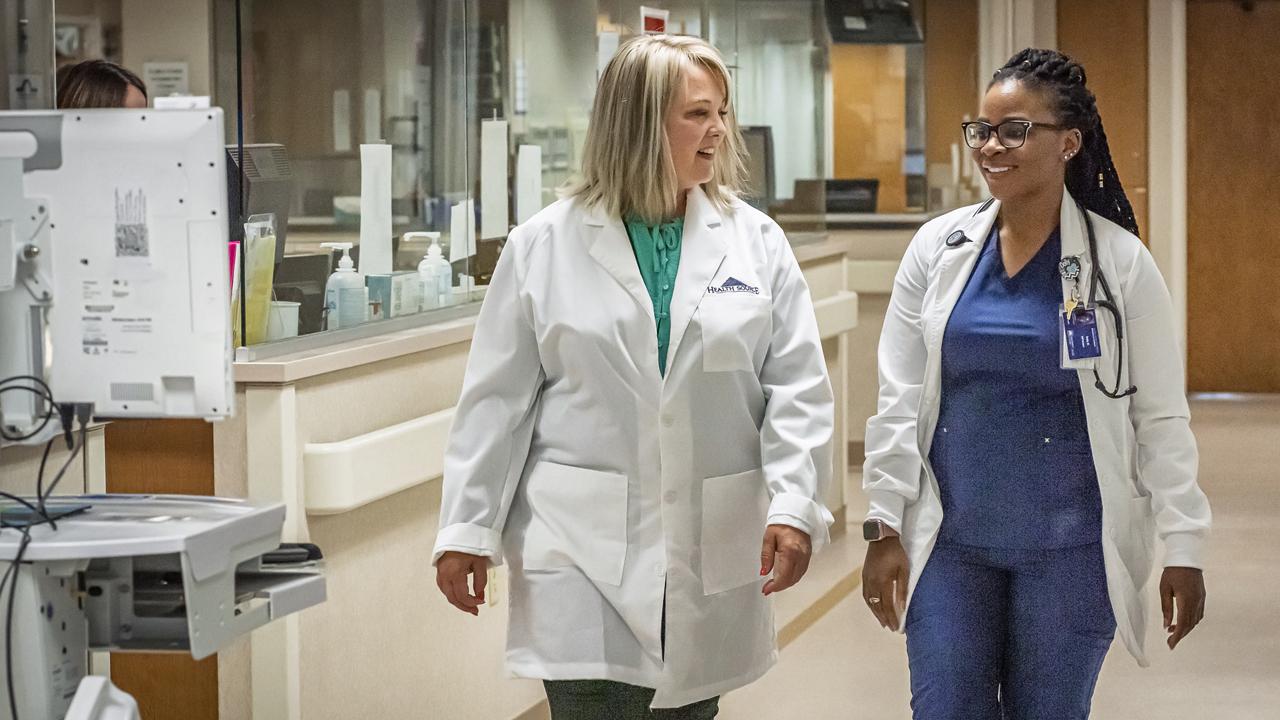 BISMARCK, ND — The University of Mary's graduate nurse practitioner program is No. 1 in the United States for its immersive student learning opportunities that allow them to practice clinical skills and complete in-person physical assessments — categorized as intensives — by the national ranking firm Intelligent.com. The trusted national resource for online degree rankings and higher education planning recently announced its Best Nurse Practitioner Programs for 2020.
The top mark for intensives is part of University of Mary's overall No. 22 national nurse practitioner ranking its graduate program received from Intelligent.com.
"We evaluated the programs for their reputation, faculty, flexibility, cost, and course strength," Intelligent.com stated. "Then we calculated an Intelligent Score based on a scale of 0 to 100. Our top picks for the best online nurse practitioner programs are well-respected, affordable and flexible."
University of Mary's Graduate Nursing Department Chair, Dr. Billie Madler, says there are distinct reasons the graduate program is No. 1 and one of the best overall Family Nurse Practitioner (FNP) programs in the country. She points to how the program is delivered — online, but blended with on-site sessions — and the rigorous, hands-on training and testing students receive from award-winning faculty once they get on campus.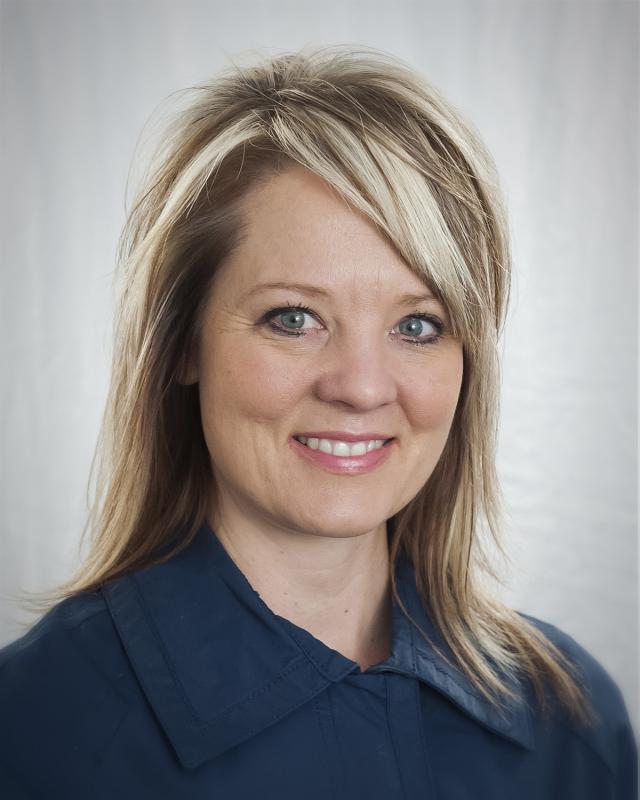 "At the University of Mary, all faculty who teach in nurse practitioner coursework are nationally certified, licensed, and actively practicing nurse practitioners," said Madler. "While we find the online learning environment incredibly valuable for a number of reasons, we believe there are some components of nurse practitioner education that simply cannot be taught or assessed online. Required visits to campus are limited. Therefore, we prioritize this face-to-face time with students for hands-on learning and assessment of student competence. We are committed to supporting students for not only their academic success, but even more importantly, for success in their future roles as primary care providers delivering high-quality, safe, patient-centered care.
One intensive that Intelligent.com scrutinizes heavily and benchmarks is on-site testing. The one that creates the greatest amount of anxiety and challenges among the graduate students is called University of Mary's Hot Seat Competency Test. There are several tests within the course that progress over time — each becoming more complex and advanced leading up to the final test on March 4 (media welcome). Throughout that day, faculty become mock patients and provide each of the 24 graduate students a case scenario to evaluate and resolve in 30 minutes. While intense, the test provides students the most realistic assessment outside of an actual live patient setting.
"The Hot Seat Competency Test is like being tested for Trauma Nurse Core Course (TNCC) and Advance Cardiac Life Support (ACLS), but on steroids," said University of Mary doctorate student Joshua Hoffman of Bismarck. "The faculty members do a fantastic job developing detailed situations, which require the student to not only identify pertinent positive information from their physical exam, but also develop a treatment plan and provide patient education. I have anxiety just thinking about my March testing. However, stress isn't always a bad thing. Individuals are forced to push themselves through stressful moments all the time in real-world settings. The Hot Seat Competency Tests have helped me avoid applying a diagnosis to the situation based on the initial chief complaint. The development of complex scenarios requires the student to dig deeper into the case to find the correct treatment plan."
Hoffman credits the test and the school's program of clinical rotations for exposing him to so many aspects of care. "I've been part of family practice, emergency medicine, critical care, pulmonology, nephrology, cardiology, internal medicine, obstetrics and gynecology, and pediatrics. Having worked in critical care for the past nine years as a registered nurse has made me lean toward the adult inpatient setting in Bismarck as 'home' for me and my particular primary nurse setting."
University of Mary graduate nursing student Falin Schaefer believes being entrusted with the health of another human being is a huge responsibility as a primary care provider. That's why she doesn't take for granted the high quality of training she receives and the attention to detail from Mary faculty.
"The Hot Seat Tests are rigorous, intimidating, and frightening, especially at first," said Schaefer. "It's a real-time evaluation of our every move as the practitioner. And our patients, the faculty, are exceedingly more knowledgeable and experienced than us. The faculty, with their experience and knowledge are able to portray an accurate depiction of patients and medical conditions we will see in real practice. It's a unique learning tool and a great measure of the preparation and work we have put into each course and the program. I definitely think it's a component of the program that distinguishes the University of Mary program from others."
That's just one of the many reasons Schaefer chose the University of Mary graduate nursing program.
"I initially applied at the University of Mary because of the reputation of the graduate nursing program and faculty, the blended format of the program — online and on-site — and the mission and values of the university itself," said Schaefer. "Although technology affords us to do such things as online patient simulations and web conferencing, etc.; there really is nothing like hands-on in-person learning with live feedback. You get to practice your skills in person, you get live feedback from faculty and peers, and you get to build lasting relationships with your faculty and your colleagues, all things that hopefully better prepare us for the enormous responsibility that lies ahead. I knew that if I could make it through a program like that at the University of Mary in Bismarck, I would be well-equipped to succeed as a future nurse practitioner and that as an alumni of Mary I would be distinguished from students of other programs because of the format of the program and the quality of the education and faculty that comprise the FNP program at Mary."
Schaefer is a Maine resident, but a native of Saskatchewan, Canada. Her time back in the Midwest at UMary and in North Dakota enables her to see the national nursing shortage up close and appreciate the critical need for FNPs in rural areas — which is why she would like nothing more than to start her doctorate career as a primary care provider right here in North Dakota, or in other underserved areas.
The outlook for the nursing workforce in North Dakota is ominous. All indications point to the current shortage getting worse in the coming years as 700,000 nurses are projected to retire and an aging population with the associated increase in healthcare needs will impact the current nursing shortage in North Dakota and across the U.S., reaching a potential crisis point by 2030. The Bureau of Labor Statistics (BLS) reports the demand for nurse practitioners is expected to increase 28 percent over the next few years, as they are increasingly used as part of primary care teams in hospitals, physicians' offices and clinics. Nurse practitioners enjoy a significant salary compared to registered nurses (RNs). The average median salary for a nurse practitioner is $107,030, compared to $71,730 for RNs.
Hoffman and Schaefer both agree they've received the highest quality of comprehensive training and support from the UMary graduate nursing faculty — instilling great confidence so they're prepared to take on all the medical challenges facing them now and well into their careers.
"We have these incredible role models in the lead faculty here at Mary and it's quite possible that some of them are not human," added Schaefer. "They excel in their own careers as nurse practitioners; they are outstanding members of the community they serve; they are incredibly supportive and encouraging mentors and role models to us students and just overall admirable individuals in their busy personal lives. They have these enormous expectations for us and they hold us to the highest of standards, all the while encouraging and supporting us along the way. As a grad student here at Mary, we truly feel that we have a relationship with our faculty and that we can reach out to them at any time for support and guidance, and we truly feel that they want us to succeed."
Explore Topics