Tioga Partners with UMary's Workforce Development to Bring Professional Development to its Community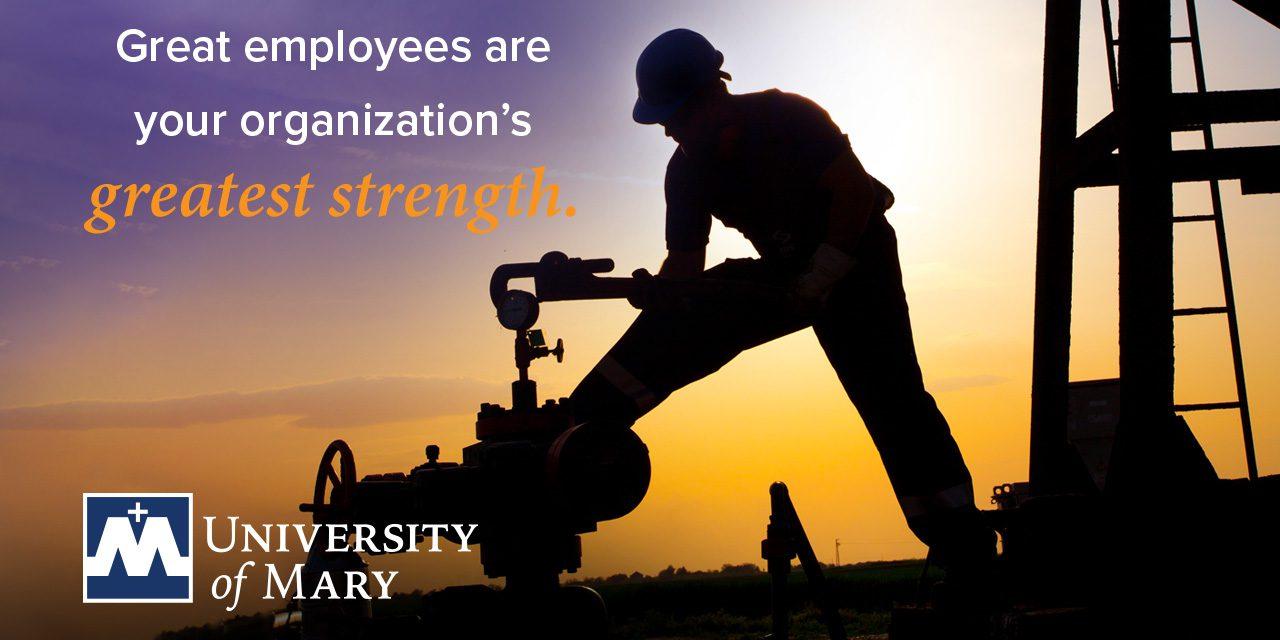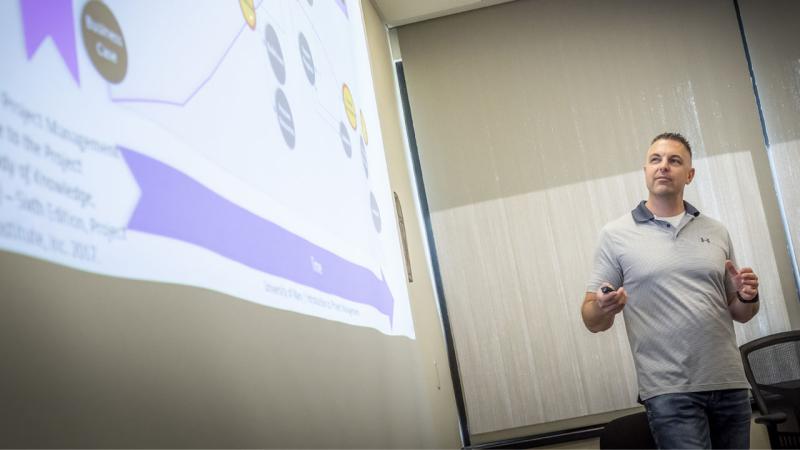 BISMARCK, ND —The Tioga Economic Development Corporation (TEDC) is partnering with Workforce Development Initiative (WDI) at the University of Mary to deliver professional development in the community of Tioga in northwest North Dakota. TEDC made the announcement today at its area economic development meeting with surrounding communities.
The agreement calls for the University of Mary to deliver professional development and training opportunities on a monthly basis. The topics will focus on professional skills and soft skills that are essential to success in the workplace. The first session will be held on April 7.
"These sessions are designed to elevate the skill sets of the existing workforce of employers in Tioga and the surrounding area," said Brian Opp, UMary's Workforce Development Strategist.
"The Tioga EDC is excited to start this new education partnership with the University of Mary and WDI," said Tioga's Economic Development Manager Dennis Lindahl.
The University of Mary has over 50 business partnerships focusing on providing education and workforce development opportunities to employees of businesses across the state. Tioga joins Watford City and Bowman as the third community to collaborate with WDI.
Launched last spring, WDI's immediate objective is to help communities attract new employees and helping retain and develop current workers. Workforce development remains the No. 1 barrier to economic growth in the state, according to North Dakota Governor Doug Burgum. The program not only has the endorsement of Governor Burgum, but also the Greater North Dakota Chamber, higher education and businesses across the state.
The new Workforce Development Initiative at the University of Mary is made possible by the generous $2 million gift donated by Energy Transfer last year.
For more information, contact Dennis Lindahl with the TEDC at (701) 629-8875, or UMary's WDI at (701) 355-8030 or workforcedevelopment@umary.edu.
Explore Topics