Public Invited to University of Mary's Second Annual 40 Hours Devotion on Campus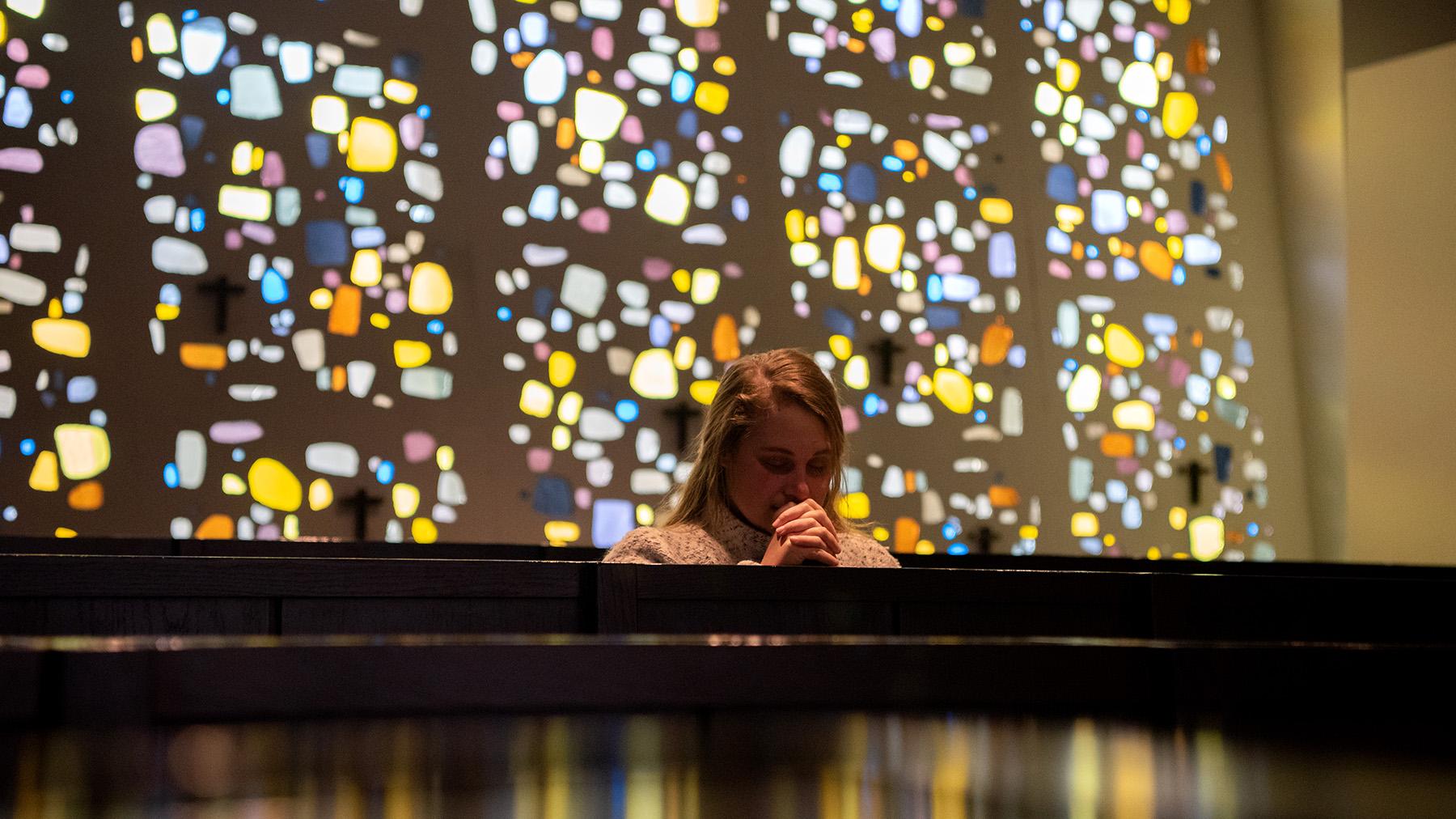 BISMARCK, ND — University Ministry at the University of Mary is hosting its second Lenten 40 Hours Devotion March 11-13 in Our Lady of the Annunciation Chapel on campus. Monsignor Tom Richter will be giving three talks over the course of the weekend along with time for adoration, Mass, reconciliation, Liturgy of the Hours, rosaries, and more.
This retreat experience is free and open to the public. The talk titles include: "Pagans Need Not Apply," 7 p.m., March 11; "Kicking the Spiritual Bachelor out of the Basement" (Sloth), 7 p.m., March 12; and "Actively Receiving Means Actively Rejecting," 7 p.m., March 13.
To get more information, contact Marianne Hofer at mrhofer@umary.edu or 701-355-3704.
About the University of Mary
True to its motto "lumen vitae" — The Light of Life — the University of Mary offers education for the whole of life through cutting-edge professional programs and graduate programs animated by moral courage and leadership in chosen professions and service to the community. A private, co-educational Catholic institution, the University of Mary welcomes students of all faiths and backgrounds.
 A Christian, Catholic, Benedictine institution founded in 1959 by the Benedictine Sisters of Annunciation Monastery, Mary offers nearly 60 bachelor's, 19 master's, and five doctoral programs—in business, education, nursing practice, occupational therapy, and physical therapy. The 19-sport Athletic Department adheres to its Greatness Through Virtue mission under the governance of the National Collegiate Athletic Association (NCAA) and American Collegiate Hockey Association (ACHA) conferences. With more than 3,800 students, Mary has locations in North Dakota, Montana, Arizona, Rome, Italy, as well as vibrant online offerings.
Explore Topics