Public Invited to Free Band Performance at University of Mary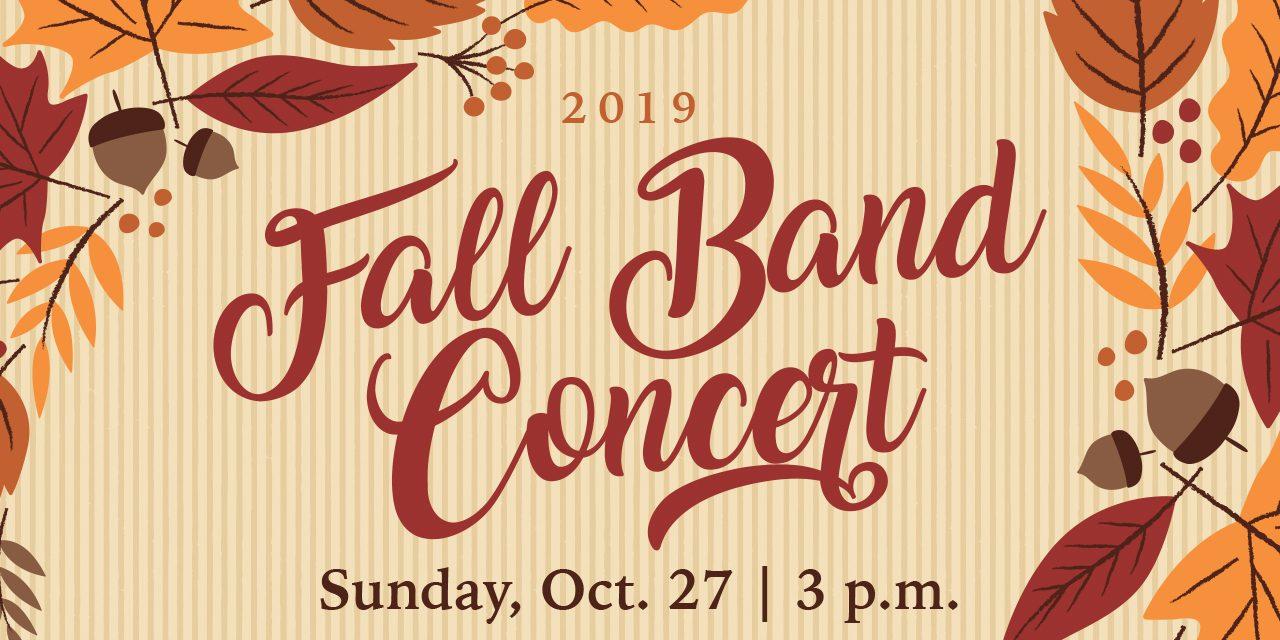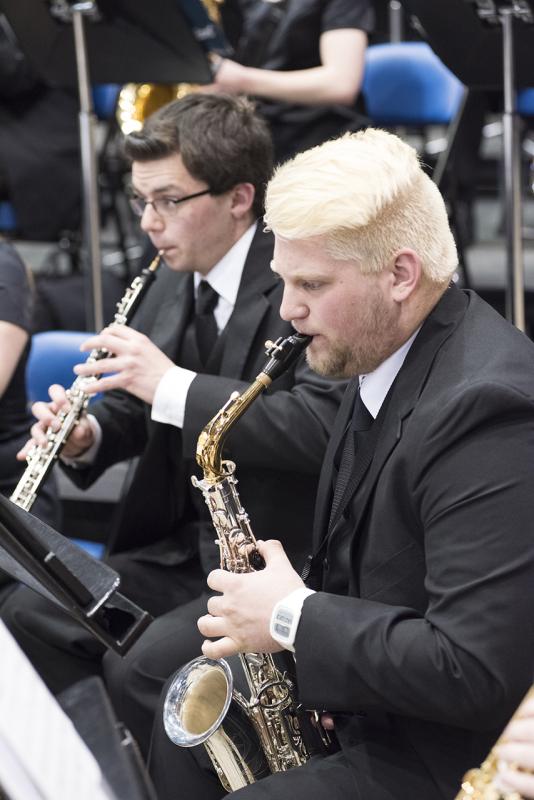 BISMARCK, ND— As fall quickly transitions to winter in North Dakota, the University of Mary Department of Music has a spectacular Fall Band Concert to help music lovers usher in the new season.
Following weeks of feverish pace rehearsals, performances and tours, the University of Mary Concert Band invites people of all ages to enjoy an afternoon of music with a collection of some beloved and significant wind band works Sunday, October 27, 3 p.m., inside Founders Hall at the new Lumen Vitae University Center (LVUC) on campus. The event, which is expected to be less than one hour in length, is free and open to the public.
The fall concert opens with the Normandie movement of Suite Française by French composer Darius Milhaud. His work pays tribute to the 75thanniversary of D-Day, and to the brave soldiers who stormed the beach knowing death was likely imminent, but did so for the future freedom of America.
"I'm pleased to feature three of our outstanding trumpeters on Leroy Anderson's Bugler's Holiday. Our three trumpeters hail from the state of Washington, California and the Chicago area," said Dennis Gowen, longtime director of Bands at the University of Mary and conductor of the group.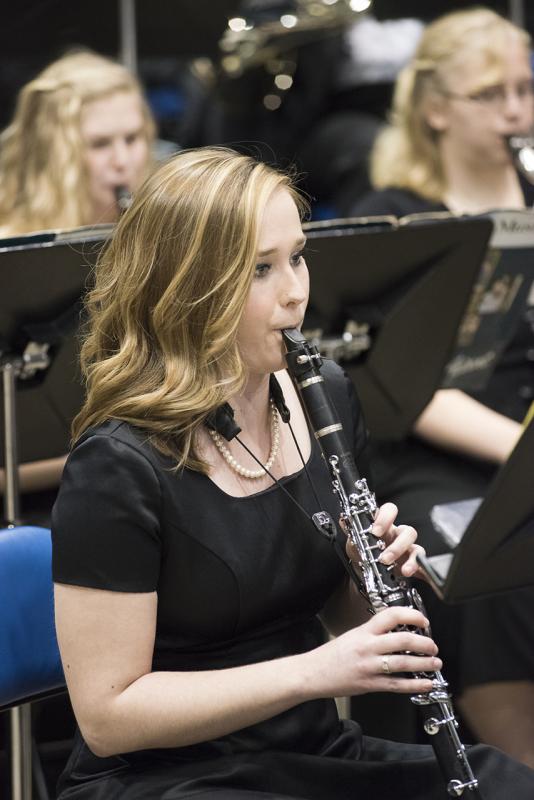 Also being performed, the March from Robert Jager's Third Suite for Band.
"Jager turned 90 this past August, and I received a wonderful email from him this past September after reaching out to him," added Gowen. "From our corresponding emails, I'll be sharing a bit of insight about the piece itself directly from Mr. Jager at the performance."
Ghost Train by Eric Whitacre is also on the program, commemorating the 150-year anniversary of the completion of the Transcontinental Railroad in 1869. The Concert Band  is excited to present the suite from Sea Hawk by Erich Wolfgang Korngold – a composer not known to many band conductors, but someone who was responsible for such great movie music from numerous past decades.
And rounding out the program will be the Robert Buckley tune known simply as LOL.
STUDENT MUSICIANS
Aaron Van Dorsten, Bismarck, ND
Abigail Tillotson, Bismarck, ND
Alicia Busch, Minot, ND
Anastasia Tibor, Dickinson, ND
Andrew Quinan, Manassas, VA
Annie Mittelsteadt, Bismarck, ND
Annika Bobb, Taylor, ND
April Mogard, Deering, ND
Ashlin Schaefbauer, Mandan, ND
Barret Smith, Bismarck, ND
Ben Lee, Bismarck, ND
Beth Kensok, Wheatland, ND
Brian Talbot, Carol Stream, IL
Brianna Vetter, Bismarck, ND
Briele Vollmuth, Mandan, ND
Brooke  Mueller, Bismarck, ND
Claudia Diener, Hampton, VA
Cole Kitzenberg, Billings, MT
Lia Enander, Grenora, ND
Daniel Plunkett, Clarkston, MI
Diana Nathe, Melrose, MN
Dominic Tudor, Greensburg, PA
Ekaterina Miller, Bloomington, MN
Emily Cicha, Mandan, ND
Emily Sahl, Harwood, ND
Eric Reed, Harlowton, MT
Gabrielle Nett, St. James, MN
Graydon Williams, Bismarck, ND
Hannah Churchill, Bismarck, ND
Jadynn Flowers, Bismarck, ND
Jane Gowen, Bismarck, ND
Jehannah Sollmann, Port Angeles, WA
John Wollman, Pierre, SD
Josef Sollmann, Port Angeles, WA
Kailee Klein, Wahpeton, ND
Karissa St. Onge, Hillman, MN
Kat Lawson, Bismarck, ND
Kelli Vetter, Bismarck, ND
Kira DeMaris, Sleepy Eye, MN
Kylee Cline, Beulah, ND
Lanai Ritchie, Brockton, MA
Lauren Busch, Minot, ND
Lia Enander, Grenora, ND
Lucas Schlosser, Mandan, ND
Madison Gapp, Park Rapids, MN
Maria Fleck, Bismarck, ND
Maria Mack, Rugby, ND
Maria Osterbauer, Columbia Heights, MN
Maria Yarsky, Coraopolis, PA
Mariah Stewart, Prescott, WI
Mary Borow, Winfield, IL
Mary Claire Talbot, Carol Stream, IL
Mary Gutenkauf, Aberdeen, SD
Matthew Scott, Rush City, MN
Nicholas Mortenson, Jamestown, ND
Patrick Litton, Bismarck, ND
Phillip Jacobs, Dickinson, ND
Reese Lausen, Billings, MT
Rylee Kubischta, Bismarck, ND
Stephanie Otremba, Sartell, MN
Theresa Karrmann, Fond du Lac, WI
Victoria Del Curto, Oakdale, CA
Zach Marquette, Buffalo, MN
Zoe Krauskopf, Louisville, KY
Explore Topics