Public Invited to 50th Anniversary Spring Band Concert at the University of Mary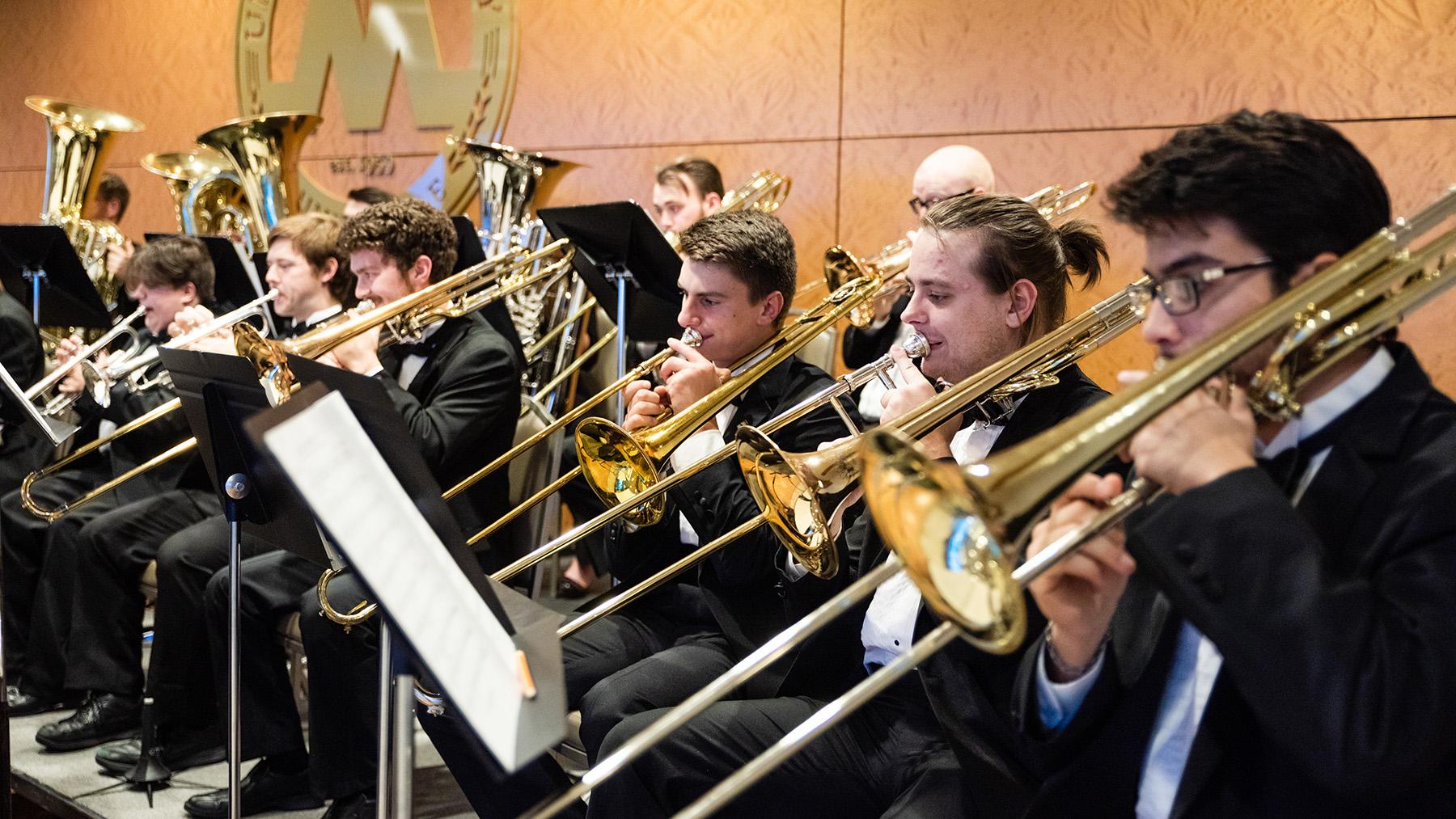 Free and open to the public Sunday, March 13.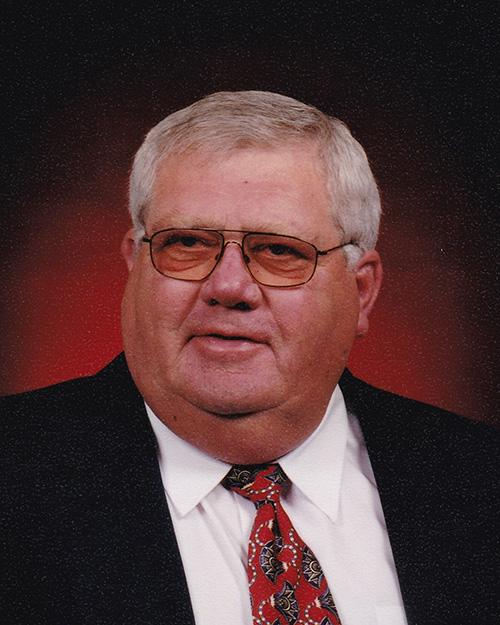 BISMARCK, ND — Fifty years ago, in 1972, Mr. Ernie Borr had a vision. Serving as the new instrumental music faculty member, Ernie set the wheels in motion to fulfill his dream, that Mary College should have a band.
The first semester concluded with the premiere performance of the new Mary College Concert Band; before the final number, Ernie said he wished to "publicly take his hat off to the young people in the band who had come from divergent musical backgrounds and schools."
And so, with the final last note from Maestro Borr and the band members, the first Mary College Band Concert was in the books, and the program underway and in capable hands.
"We are looking forward to taking a bit of a 'walk down memory lane' with our 2022 spring concert on Sunday, March 13, at 3 p.m. in Founders Hall on campus," said Dennis Gowen, professor of music and the fourth conductor of the University of Mary Concert Band.
"I've so enjoyed making great music with our always outstanding musicians over the past 35 years at Mary," said Gowen. "And due to the extraordinary expertise and musicality of Ernie Borr and his wonderfully talented successor, Mr. Bruce Schwartz, our band program has been able to flourish and is a vibrant contributor and leader in the region's music scene." 
The Mary Concert Band will open their spring concert with a fitting work by Philip Sparke, titled Jubilee Overture. Selections from the inaugural year of 1972-'73 include "Symphony in One Movement" by Caesar Giovannini, "His Honor" by Henry Fillmore, and "Popcorn" by Gershon Kingsley, complete with the original 1972 Moog synthesizer recording. The performance will conclude with "Hounds of Spring" by Alfred Reed.
"I couldn't be more humbled and pleased to play a part in helping continue the legacy of the band program at the University of Mary," says Gowen, "and I trust that our spring concert offerings will help secure the prospects for a very bright and eventful future for the program."
The performance takes place on campus at 3 p.m., Sunday, March 13 in Founders Hall, Lumen Vitae University Center (LVUC), and is free and open to the public. For more information, please contact Danielle Abler, Department of Music administrative assistant, at (701) 355-8301. 
Anyone who wishes to learn more about the University of Mary, or the music program, can do so at www.umary.edu, by contacting an admissions representative at enroll@umary.edu, or by calling (701) 355-8030.
Musicians:
PICCOLO
Greta Anderson                      Bismarck, ND
Meghan Schneider                Billings, MT
FLUTE
*Meghan Schneider              Billings, MT
Greta Anderson                      Bismarck, ND
Rachelle Klein                          Hazen, ND
+Rachel Rusch                         Bismarck, ND
Sr. Marena Hoogland           Catawba, WI
Lily Shaw                                    Billings, MT
Myra Arvig                                Grey Eagle, MN
OBOE
Emily Sahl                                  Wahpeton, ND
Eb CLARINET
Kailee Klein                               Wahpeton, ND
CLARINET
Isaiah Blickenstaff                  Perham, MN
AnnaMarie Ingalls                  Bancroft, IA
Theresa Karrmann                 Fond du Lac, WI
Cecelia Romportl                   Stillwater, MN      
CONTRA ALTO CLARINET
Sarah Puyleart                         Forest Lake, MN
ALTO SAXOPHONE
*Kat Lawson                             Bismarck, ND
+Patrick Litton                         Bismarck, ND
Riley Cronin                              Larimore, ND
BARITONE SAXOPHONE
Lillian Effertz                            Velva, ND
TRUMPET
*Kennedy Cowart                  Houston, TX
Brady Saylor                             Bismarck, ND
Kira DeMaris                            Sleepy Eye, MN
John Mendiola                        Dassel, MN
Stephen Talbot                       Carol Stream, IL
HORN
*Gina Nelson                           Bismarck, ND
Judy Parker                               Bismarck, ND
Amanda Rocha                        Tigard, OR
TROMBONE
*Lucas Schlosser                    Mandan, ND
Reese Lausen                           Billings, MT
Collin Prom                               Swanville, MN
+Kendall Tibor                         Bismarck, ND
Zachary King                            Glendale Heights, IL
+Cole Kitzenberg                    Billings, MT
Logan Quinn                             Wilton, ND
EUPHONIUM
Mary Gutenkauf                     Aberdeen, SD
TUBA
*Keenan Athman                   Hamilton, MT
Thatcher Solem                      Beulah, ND
Sarah Pankratz                        Billings, MT
Deante Kehr                             Bismarck, ND
PERCUSSION
*Zach Marquette                   Buffalo, MN
*Nicholas Amoranto             Circle Oceanside, CA
Edmund Peliska                      Bismarck, ND
Ethan Emineth                        Bismarck, ND
Graydon Williams                                    Bismarck, ND
Jack Luhman                            Cokato, MN
Bernadette Boyle                   Federal Way, WA
DOUBLE BASS
Bernadette Boyle                   Federal Way, WA
+ = section leader
About the University of Mary
True to its motto "lumen vitae" — The Light of Life — the University of Mary offers education for the whole of life through cutting-edge professional programs and graduate programs animated by moral courage and leadership in chosen professions and service to the community. A private, co-educational Catholic institution, the University of Mary welcomes students of all faiths and backgrounds.
A Christian, Catholic, Benedictine institution founded in 1959 by the Benedictine Sisters of Annunciation Monastery, Mary offers nearly 60 bachelor's, 19 master's, and five doctoral programs—in business, education, nursing practice, occupational therapy, and physical therapy. The 19-sport Athletic Department adheres to its Greatness Through Virtue mission under the governance of the National Collegiate Athletic Association (NCAA) and American Collegiate Hockey Association (ACHA) conferences. With more than 3,800 students, Mary has locations in North Dakota, Montana, Arizona, Rome, Italy, as well as vibrant online offerings.
Explore Topics