Pioneering Higher Education: Offering Year-Round Campus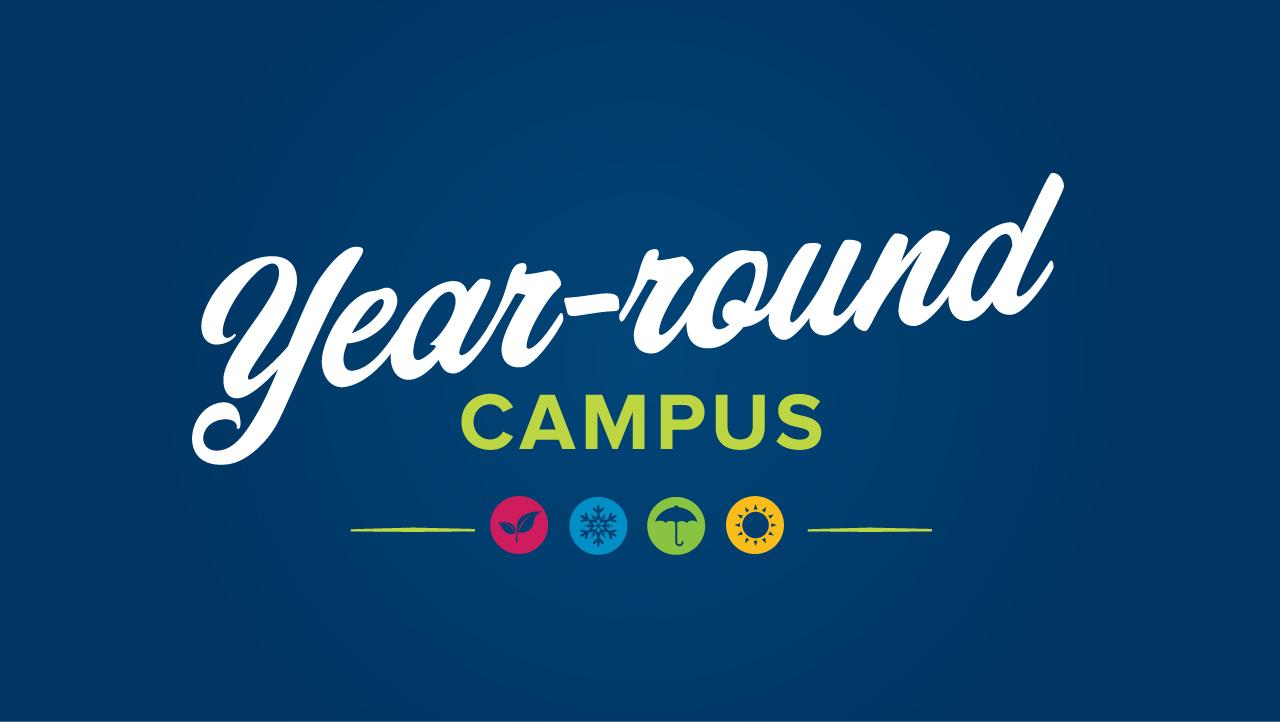 For Immediate Release
Thursday, Nov. 13, 2014
MEDIA CONTACT: Tom Ackerman (701) 355-8002
University of Mary Offers Solution to National Concern
Over Time and Cost of College Education
BISMARCK, ND, Nov. 13, 2014 — Starting in Fall 2015, University of Mary students will have the option of completing a bachelor's degree in 2.6 years and a master's degree in four. Hailed as Year-Round Campus, this first-of-its-kind option provides a new and radical pathway for completing traditional undergraduate and graduate degrees in less time and at a lower cost, with normal course loads and a full college experience.
Based on the University's analysis, the incremental savings, increased earnings, and reduced student loan balances would result in lifetime financial benefits of at least $322,000.
According to University of Mary President Monsignor James P. Shea, the Year-Round Campus reflects an innovative and student-centered response to the changing dynamics of today's higher education market.
"The growing sentiment nationwide is that a college education is too costly, takes too long to complete and no longer provides a healthy return on investment," Shea said. "Mary's Year-Round Campus addresses those concerns by empowering students to complete a bachelor's degree in 2.6 years and a master's in four. It also dramatically increases the student's long-term earnings and savings potential while meeting the growing demand for an educated, and work-ready employees."
Unlike accelerated degrees, Year-Round Campus offers the same course load as traditional full-time degree programs while utilizing two summer semesters to speed up time to completion.
"This is not a 'fast-track' program," cautioned Dr. Diane Fladeland, vice president for Academic Affairs. "Students enrolled in our Year-Round Campus receive the same meaningful human formation as students in our traditional undergraduate and graduate programs but finish early because their program now includes two vibrant summer semesters."
Pioneering Higher Education: Offering Year-Round Campus
The Year-Round Campus includes Work Campus and Service Campus components reflecting the University's mission for character education, while allowing students to earn money and reduce debt load.
"At Mary we educate the whole person, and that includes positioning students to succeed in giving back to their campus community through meaningful internships and in finding innovative ways to pay for their education," remarked Greg Vetter, the university's executive vice president. "Work Campus and Service Campus are just one more way we are offering our students a higher return on their education investment. As a former bank president, I am struck by how this whole enterprise makes an enormous amount of financial sense for our students and their families."
While University officials believe Year-Round Campus provides creative solutions to the challenges higher education is facing, they realize many students still prefer the traditional undergraduate and graduate programs, especially in terms of summer employment, internships, practicums, and vacations.
"Those traditional options at the University of Mary remain intact and as excellent as before," stated Shea. "But all the evidence tells us that yesterday's model will not be the norm of the future. In fact, what we are doing with Year-Round Campus is establishing the new norm."
For complete details, go to umary.edu/YearRoundCampus.
About the University of Mary
As a Christian, Catholic, Benedictine institution, the University of Mary offers education for the whole of life through cutting-edge professional programs grounded in a solid liberal arts tradition.
Founded in 1959 by the Benedictine Sisters of Annunciation Monastery, Mary offers nearly 60 undergraduate programs, 14 master's programs, and two doctoral programs in Physical Therapy and Nursing Practice. With over 3,000 students, Mary has locations in North Dakota; Minnesota; Montana; Missouri; Kansas; Arizona; Rome, Italy; and Arequipa, Peru as well as engaging online offerings taught by vibrant faculty and experts in their field. For more information, visit www.umary.edu.
Television stations interested in professional HD B-Roll video clips of Mary students in the classroom can access and download at this DropBox link:
https://www.dropbox.com/sh/5hbjpgf6bi33pev/AADFugIMOFvJkxozAHnh1tzua?dl=0
Media interested in post press conference interviews with Monsignor Shea should contact Tom Ackerman by cell at (701) 471-5698 or by email at tackman@umary.edu.
Explore Topics