Mary's New Cyber Security Expert Sees Massive Opportunity for Students as Demand Skyrockets Across America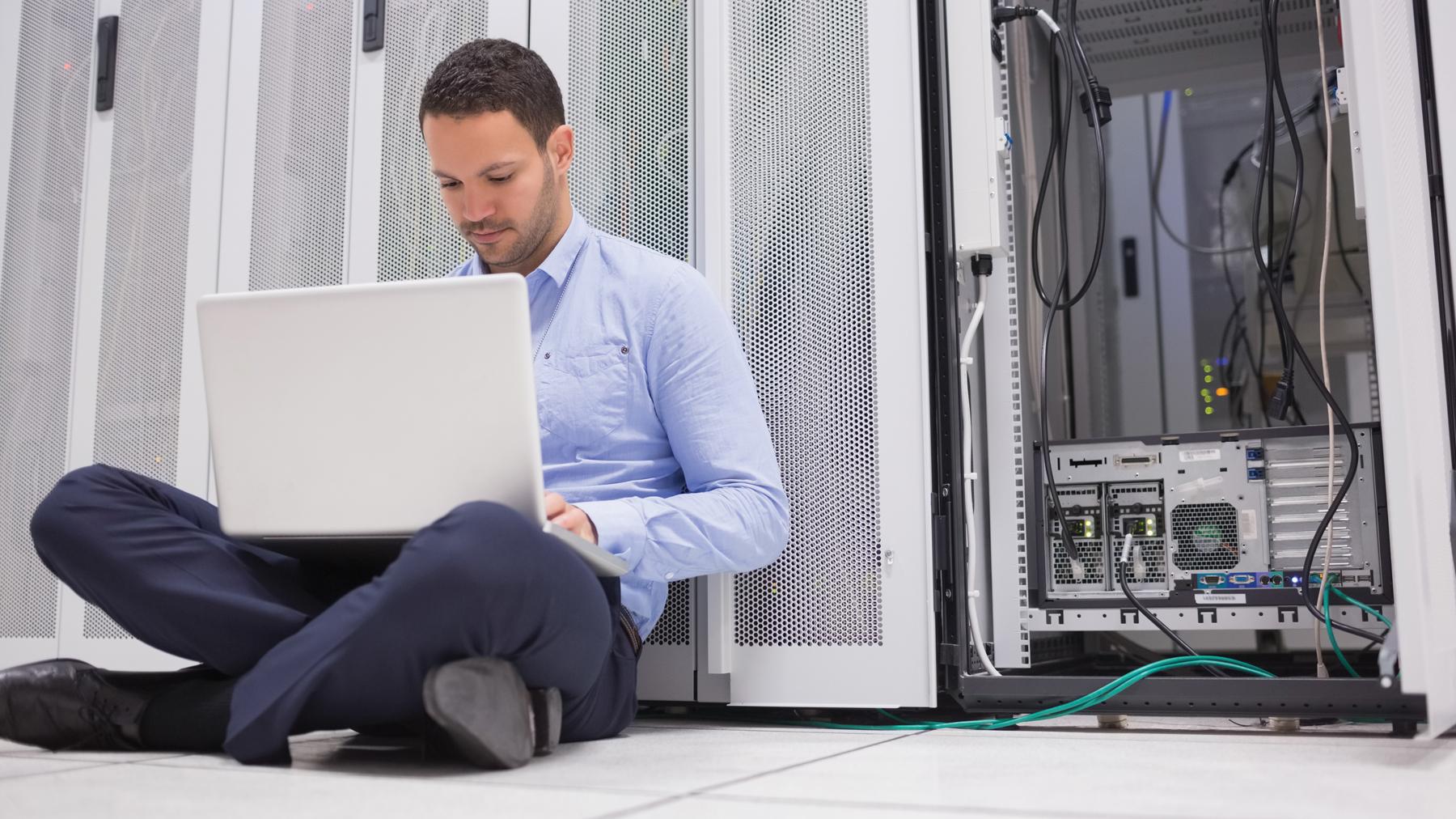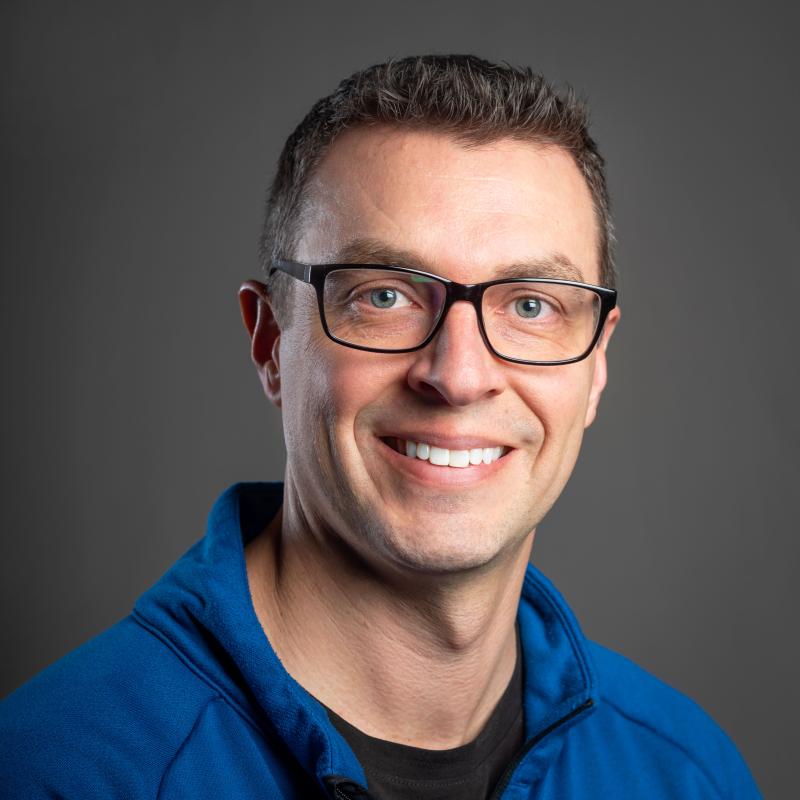 BISMARCK, ND — Not a day goes by without learning about a major computer hack that stole someone's identity, data, and large sums of money. Sometimes hackers infiltrate a computer with ransomware, blocking access until the money is paid and virtually holding the victims hostage with their demands. All it takes is clicking on a phishing email to let the intruders into the computer or get hacked through the internet. Not only is it happening more and more often, but the ability to find ethical cyber security experts to combat these crimes is becoming more difficult.
In fact, University of Mary's new director of its cyber security administration program says the number of cyber security technicians available can't come close to keeping up with the need across America.
"The cyber security shortage is really, really dire at the moment," said Matt Frohlich, director of the cyber security administration program and assistant professor at the University of Mary.
"According to www.cyberseek.org there are about 600,000 unfilled cyber security jobs. Our workforce, however, can only fulfill about 70 percent of these jobs. This means we are several hundred thousand workers short of fulfilling the necessary jobs. I have seen estimates as high as a two-plus million worker shortage in the field by 2024. Cyber security administrator salaries typically range from $85,000 to $130,000 per year, depending on the level of your experience, expertise, employer, and location."
That's where Frohlich and the University of Mary believe their expanded and comprehensive cyber security curriculum can help make a difference.
"While we can't fill the entire workforce shortage in cyber security, we hope to at least help chip away at it by producing several, high-quality, ethical graduates every year," added Frohlich. "I envision our program will produce strong leaders in the cyber security community. Our technical curriculum combined with our mission-driven, Christian-based classes will prepare students to be leaders that can make ethical decisions in a field that has many variables and is ever-changing. So not only are our students technically proficient, but they're better prepared and excel in meeting the industry's ethical standards, but most importantly, University of Mary's rigorous ethical standards for a thorough and robust stamp of approval. Once our curriculum is reviewed and approved by the National Security Agency (NSA) and the Department of Homeland Security (DHS) we can be a Center of Excellence in Cyber Defense (CAE-CD). Once successful, this will open doors for our students in the way of federal jobs and will prove to all stakeholders that our students are learning and experiencing what is required to be successful in the field."
Institutions that receive a CAE-CD designation have met the rigorous requirements of the sponsoring institution — the NSA. The NSA awards CAE-CD designations to institutions that commit to producing cyber security professionals that will reduce vulnerabilities across national infrastructure. Frohlich's extensive experience in the industry gives University of Mary's program the expertise needed to meet those standards.
After graduating from the University of Mary in 2005 as one of the pioneers of its IT program, Frohlich's career allowed him to provide technical support at a local bank. He later taught as a computer support specialist at a community college, and after extensive research and discussion with industry leaders he helped develop their cyber security degree. His career then veered towards prevention and combatting crime as a cyber security engineer. Armed with years of real-world industry experience and teaching, Frohlich then earned his master's degree in cyber defense from Dakota State University in Madison, SD. When he's not teaching cyber security at his alma mater, the University of Mary, his consulting business provides cyber security for several small businesses in the Bismarck-Mandan area.
"I am seeing a reluctance to spend time and money on cyber security for small businesses," added Frohlich. "Many small businesses don't think they are a target because of their size. The harsh reality though is not a question of if they will get hacked, but when. They can lessen the pain and recover from attack easier if they can invest some time and money into implementing best practices. The number one attack right now is social engineering scams and ransomware. Both types of attacks can mean data loss or financial cost to the business if the attack is successful.  In our cyber security administration program at Mary students will learn best practices and analyze attacks that have happened to real businesses so they can learn from those situations."
Frohlich has insight into all those situations and has experienced them firsthand. He also knows that everyone is impacted by cyber security in some way or another.
"It's all-hands-on-deck right now in the industry," stated Frohlich. "There is so much opportunity out there, it's a great time to get involved. With that said, the person that typically thrives in the program are those that are analytical in nature. It's the person that is curious and likes to know how things work. I like to tinker with things, like to explore the latest and greatest gadgets that come out, and I'm always wondering how things work and how they can be better."
In early May, Frohlich and the cybersecurity program will host its first CyberConnect event that brings together potential students and introduces them to the career field by connecting them with industry professionals.
"We hope to get them excited about the opportunities available to them," continued Frohlich. "We also plan to get students involved in various national cyber security competitions such as National Cyber League and the Collegiate Cyber Defense Competition. In these competitions, students go head-to-head with professional hackers to try and defend their networks."
University of Mary's cyber security administration program is offered in person, or through online and evening options to meet each student's needs. Students will be able to choose whether they want to earn a bachelor's degree in cyber security administration or certificates of completion in specific areas, with certain courses also aligning with industry certifications — such as security plus, certified ethical hacker, Linux plus, Microsoft, and more.
Anyone who wishes to learn more about the University of Mary, or the cyber security administration program, can do so at www.umary.edu, by contacting an admissions representative at enroll@umary.edu, or by calling
About the University of Mary 
True to its motto "lumen vitae" — The Light of Life — the University of Mary offers education for the whole of life through cutting-edge professional programs and graduate programs animated by moral courage and leadership in chosen professions and service to the community. A private, co-educational Catholic institution, the University of Mary welcomes students of all faiths and backgrounds.
A Christian, Catholic, Benedictine institution founded in 1959 by the Benedictine Sisters of Annunciation Monastery, Mary offers nearly 60 bachelor's, 15 master's, and five doctoral programs — in business administration, education, nursing practice, occupational therapy, and physical therapy. The 19-sport Athletic Department adheres to its Greatness Through Virtue mission under the governance of the National Collegiate Athletic Association (NCAA) and American Collegiate Hockey Association (ACHA) conferences. With more than 3,800 students, Mary has locations in North Dakota, Montana, Arizona, and Rome, Italy, as well as vibrant online offerings.
Explore Topics