Mary Professor Authors Two Books with Insight into the Age of Reformations and British Historian Christopher Dawson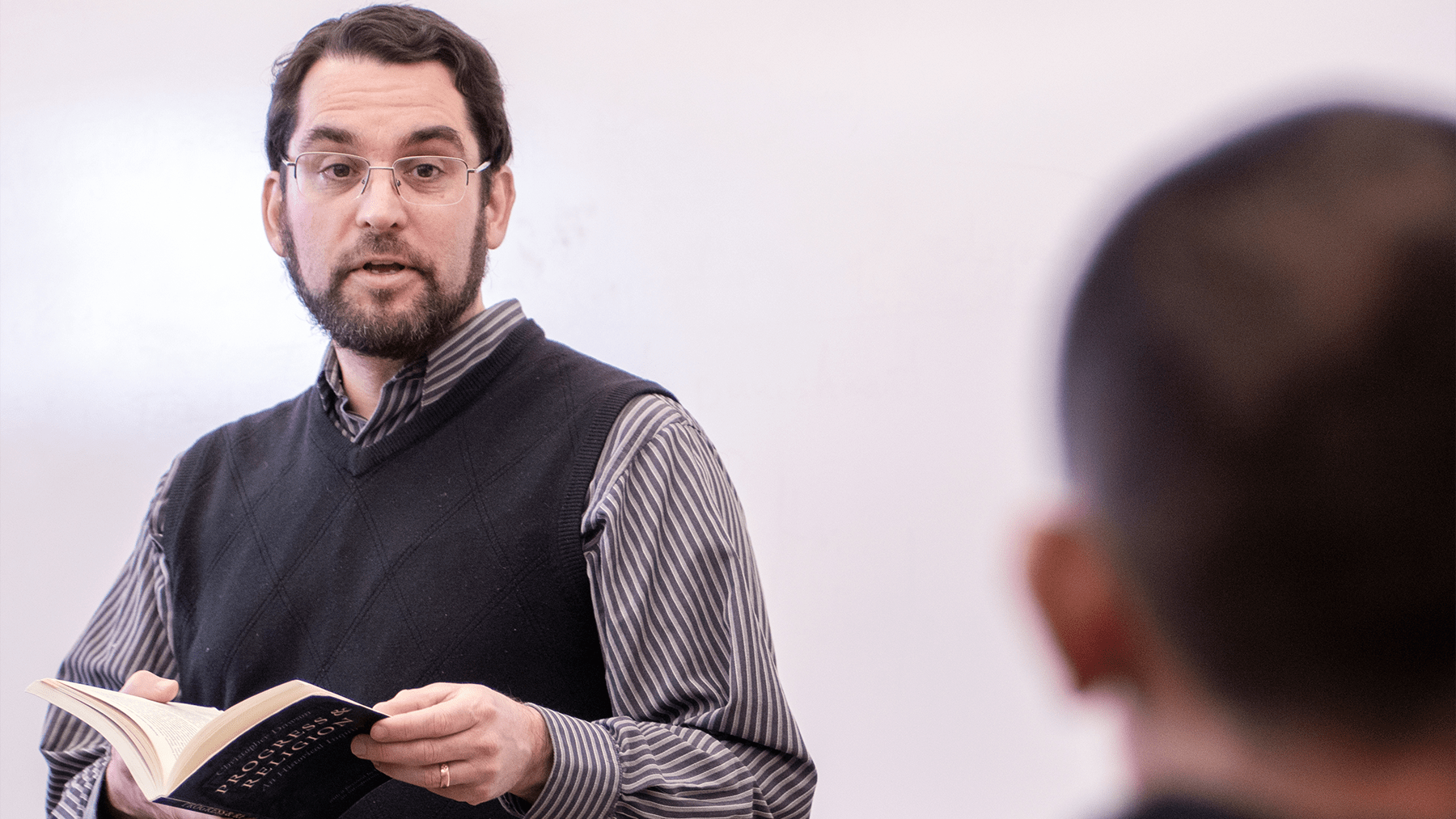 BISMARCK, ND — History always has a place in the present. As Winston Churchill stated, and many have repeated since, "those who fail to learn from history are condemned to repeat it." University of Mary history professor, Dr.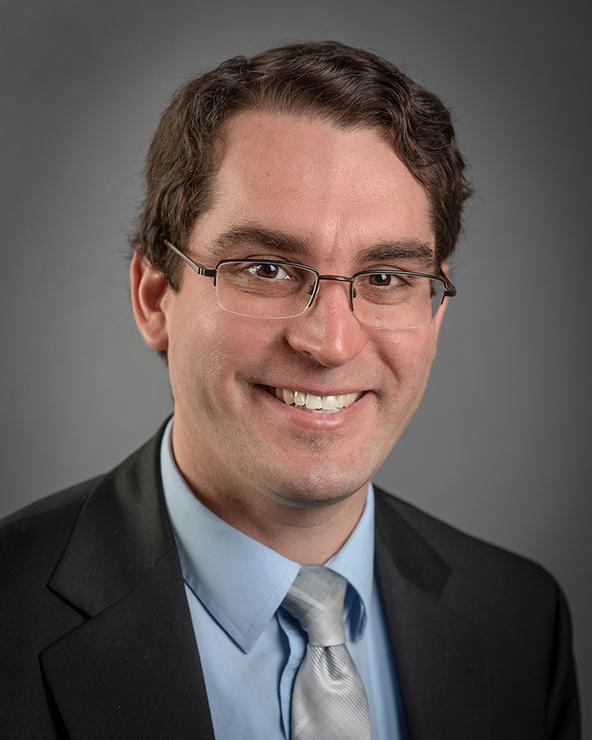 Joseph Stuart, is a student-body favorite for his courses on the Great War, the History of Science and Medicine, and Catholicism and the Modern World. By partnering with Mary's theater department, Stuart and his students have often brought history to life on stage with a previous book he co-authored called "North Dakota Voices of the Great War," that documents hundreds of archived letters from North Dakota soldiers depicting the many cultures at conflict in WWI. 
Stuart knows that religion and culture are usually core to the actions people take resulting in some sort of historic moment in time. The two times in history Stuart wants people of today to pay close attention to are the 1500s and the early 20th century.   
For people to better understand those time periods, and their impact on modern-day lives, Stuart has penned two new books: "The Church and the Age of Reformations," and "Christopher Dawson: A Cultural Mind in the Age of the Great War."
The former is a book done by both Stuart and his wife, theologian Barbara Stuart, highlighting the watershed events of a confusing period in history, providing a broader—and deeper—historical context of the era, including the council of Trent, the rise of humanism, and the impact of the printing press. The Stuarts also profile important figures of this tumultuous century, including, Thomas More, Teresa of Avila, Ignatius of Loyola, and Francis de Sales, and show that the saints demonstrated the virtues of true reform: charity, unity, patience, and tradition.
"I wrote this book with my wife because we were interested in how our backgrounds in history and theology could cooperate to illuminate this incredible time in history (the 1500s)," commented Stuart. "Today there are different Christian denominations that have had to learn how to get along together over the centuries. We wanted to see where this religious diversity came from, how this helped give rise to religious toleration, and what difficulties made religious reform challenging. We found that 'bad religion' leading to violence existed among Christians back then, just like it does today among radical Islamists. Readers will come away with a broad view of an age that laid the ground of modern history in many ways." 
Also receiving rave reviews is "Christopher Dawson: A Cultural Mind in the Age of the Great War." Dawson, (1889-1970) an English historian, became the first Catholic Studies professor at Harvard University, and has been described as one of the foremost Catholic thinkers of modern times. Stuart demonstrates in this book how Dawson formed his cultural mind practicing an interdisciplinary science of culture involving anthropology, sociology, history, and comparative religion.
"The book is extremely wide ranging so that, as well as being a book about Dawson, it serves as a cultural history of the twentieth century. No one else has so far produced such a comprehensive study of my grandfather's work," said Julian Scott, literary executor of the Estate of Christopher Dawson.
"A most welcome introduction to the work of one of the most impressive Catholic minds and spirits of the twentieth century. Like St. John Paul II, Christopher Dawson understood that culture is the great driver of history over the long haul and that a society can only be as great as its spiritual aspirations," commented George Weigel, Distinguished Senior Fellow and William E. Simon Chair in Catholic Studies Ethics and Public Policy Center and one of America's leading public intellectuals.
Stuart engages the reader with an insightful intellectual history of Dawson and how he applied his cultural thinking to problems in politics and education. 
"I wrote this book over a twenty-year period because there is much confusion over the nature of culture and about the importance of religion for culture," explained Stuart. "All world cultures have had some kind of religious vision at their heart, and when they have lost that, they are internally colonized by some other sort of religion. So, in our own secular age, political religion has largely supplanted traditional religion with ideologies of the far left and the far right. The political religions of nationalism, Nazism, and Communism created totalitarian regimes, war, and political instability. The English historian Christopher Dawson studied all of this and more. His work is incredibly fascinating, and this book aims to help people see how the history of culture helps us understand our own times so much better."
Stuart serves as program chair of history, and as a Fellow of Catholic Studies at the University of Mary in Bismarck. He's also authored "Rethinking the Enlightenment: Faith in the Age of Reason." All his books can be found on Amazon and various outlets.
—UMary—
Anyone who wishes to learn more about any undergraduate or graduate programs can do so at www.umary.edu, or online.umary.edu, respectively, or by contacting an admissions representative at enroll@umary.edu, or by calling (701) 355-8030. The University of Mary is one of only 15 Recommended Cardinal Newman Society Residential Colleges and Universities in the US. 
About the University of Mary: True to its motto "lumen vitae"—The Light of Life—the University of Mary offers education for the whole of life through cutting-edge professional programs and graduate programs animated by moral courage and leadership in chosen professions and service to the community. A private, co-educational Catholic institution, the University of Mary welcomes students of all faiths and backgrounds.
A Christian, Catholic, Benedictine institution founded in 1959 by the Benedictine Sisters of Annunciation Monastery, Mary offers nearly 60 bachelor's, 15 master's, and five doctoral programs—in Business Administration, Education, Nursing Practice, Occupational Therapy and Physical Therapy. The 19-sport Athletic Department adheres to its Greatness Through Virtue mission under the governance of the National Collegiate Athletic Association (NCAA) and American Collegiate Hockey Association (ACHA) conferences. With more than 3,800 students, Mary has locations in North Dakota, Montana, Arizona, Rome, Italy, as well as vibrant online offerings. For more information, visit www.umary.edu.
Explore Topics