Mary Alumna Shares Bioethics Expertise and Care as the World Desperately Seeks to Understand Moral Dilemmas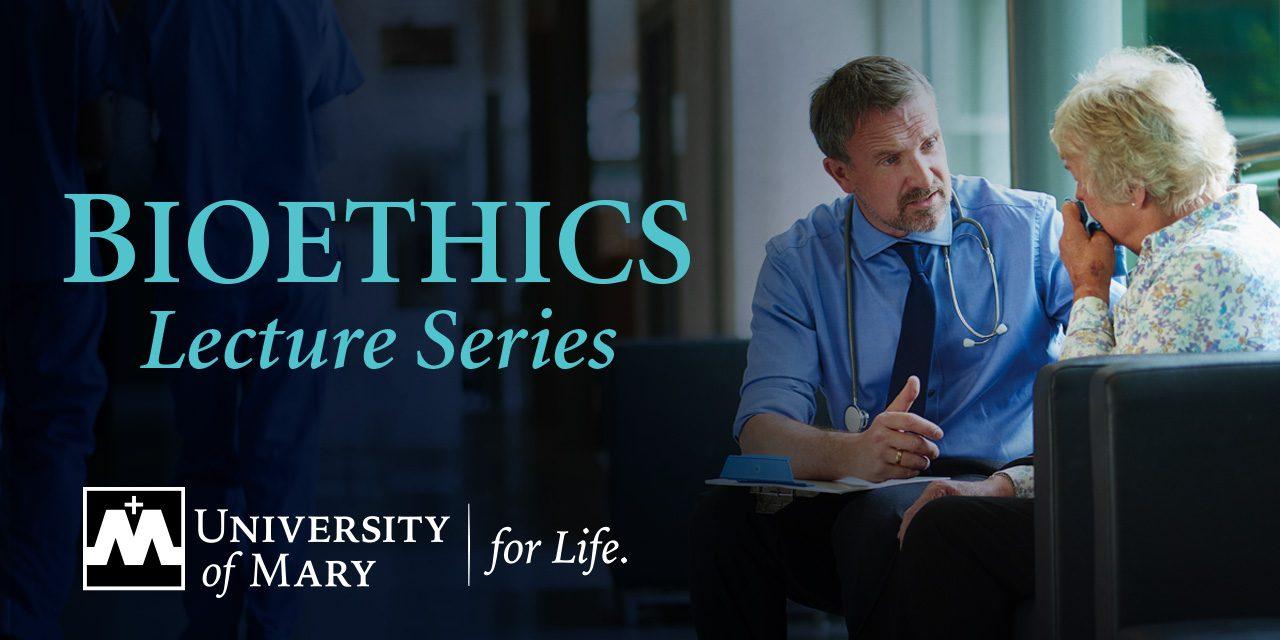 BISMARCK, ND — Dr. Allison Low remembers the numerous ethical dilemmas confronted while fulfilling her college practicum work alongside ethicists at CHRISTUS Health Hospital in Tyler, Texas.
"The list is long," said Low, who is now a sports medicine physician at that same hospital. "Some commonly encountered ethical issues were determining a surrogate decision maker when a patient lost medical decision-making capacity; addressing the dilemma of conflicts between the patient's surrogate decision maker and the patient's advanced directives paperwork; gestational surrogacy dilemmas (which are numerous); the question of performing opportunistic risk-reducing salpingectomies in women at our Catholic hospital; and dilemmas where an unborn child has a lethal anomaly and discussing ethical questions that arise related to that heartbreaking situation."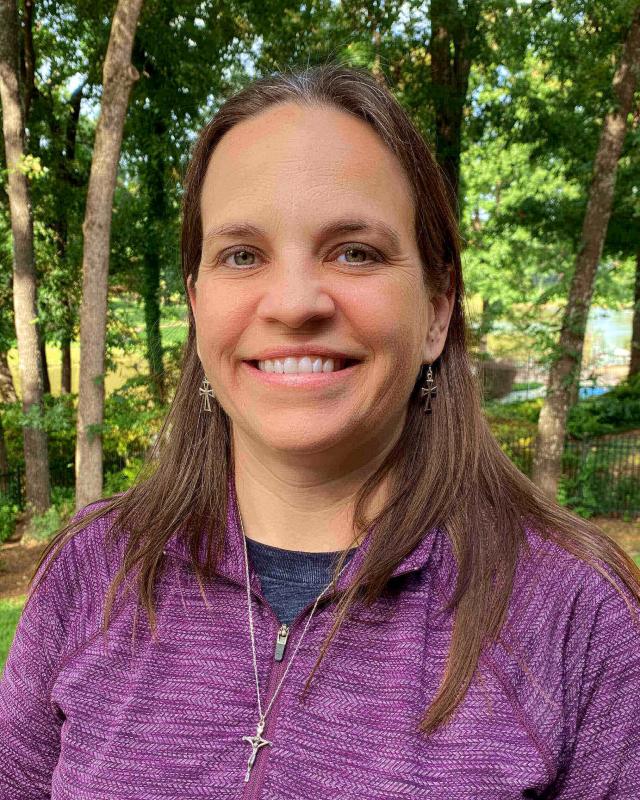 Low spent several years of her life training and going to college so she could make people feel better, help them prevent lingering health care problems, and care for patients as a primary care sports medicine physician. But nothing really prepared her for any of the ethical dilemmas that face her and fellow medical professionals today. That is until she searched for a program that focused solely on bioethics that could address her specific Christian needs.
"With these points in mind, the University of Mary program offered a unique opportunity where I would be able to immerse myself in the study of Catholic bioethics," said Low, a native of Dallas, TX, who's been in medical practice for the past 13 years. "Working full time as a sports medicine physician, the fact that most of the program could be completed online through distance education was an appealing feature. Moreover, since I held both the University of Mary and the National Catholic Bioethics Center in high regard because of their strong commitment to Catholic principles and their faithfulness to the Magisterium, I was attracted to the partnership of the two programs."
In the very short time since receiving her master's degree in bioethics from the University of Mary this past April, Low's been asked to co-chair the ethics committee at CHRISTUS Health Hospital. She's been given opportunities to teach ethics topics to the intensive care unit and nurses at CHRISTUS. And, Low is working on a curriculum to teach an adult faith formation course in bioethical issues for the laity at her local Catholic parish this fall.
"I recognized that bioethical issues were often the source of disagreement and debate both in our culture and in the healthcare profession. I decided to obtain a master's degree in bioethics because I wanted to become more knowledgeable in this field in order to be able to understand, articulate, and effectively debate these issues. I also wanted to be able to better educate my colleagues and others in the healthcare profession, as well as the laity, because I believe this is an area where there is a knowledge gap as well as much misunderstanding. Furthermore, having this expertise as a physician enables me to be a resource for clergy, laity, and others in the healthcare profession since I anticipate bioethical questions and dilemmas are going to become more prevalent in the future."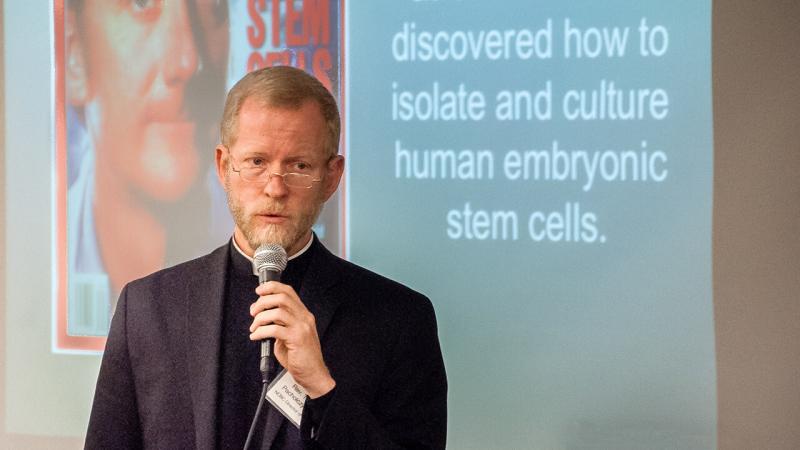 The partnership with the National Catholic Bioethics Center (NCBC) that Low mentions, involved her working with Father Tad Pacholczyk, a world-renowned ethicist and director of education for NCBC. He oversees the National Catholic Certification Program in Health Care Ethics that serves as the entry point into the University of Mary bioethics graduate program.
Pacholczyk, also a professor of bioethics at the University of Mary in Bismarck, is one of three bioethics experts from the NCBC presenting topics at the annual two-day Bioethics Seminar August 6 and 7 at the Simmons Center inside the Casey Center for Nursing on the University of Mary campus. Others joining Pacholczyk for presentations are Dr. Joseph Meaney, NCBC president, and Dr. DiAnn Ecret, adjunct lecturer and nurse planner for NCBC. Pacholczyk says, a range of bioethics topics will be discussed during the two-day seminar, from early life issues to genetic engineering to end-of-life decision making.
Low, Pacholczyk's former student, recalls people from a vast array of professions in her class and attending the annual Seminar: from physicians, general practitioners, a religious sister, a vice president of a Catholic hospital, an engineer, a former politician working as a canon lawyer, a seminarian a software engineer, a person ready to enter medical school, and others.
"These bioethical issues vary and can arise across the spectrum of human life from conception to natural death," added Low. "Therefore, the bioethical topics discussed in these seminars are relevant and beneficial in improving one's knowledge as to how to approach these dilemmas. Moreover, the seminar includes topics that are often sources of debate in our society today. It is essential for all of us to become more knowledgeable of these ethical issues."
People interested in the two-day bioethics seminar or would like to register for the event online can do so at www.umary.edu/bioethics. People wanting to learn more about the University of Mary bioethics program should contact the Director of Bioethics, Megan Schneider, at mlschneider@umary.edu or (701) 355-8340.
About the University of Mary 
True to its motto "lumen vitae"—The Light of Life—the University of Mary offers education for the whole of life through cutting-edge professional programs and graduate programs animated by moral courage and leadership in chosen professions and service to the community. A private, co-educational Catholic institution, the University of Mary welcomes students of all faiths and backgrounds.
A Christian, Catholic, Benedictine institution founded in 1959 by the Benedictine Sisters of Annunciation Monastery, Mary offers nearly 60 bachelor's, 15 master's, and five doctoral programs—in Business Administration, Education, Nursing Practice, Occupational Therapy and Physical Therapy. The 19-sport Athletic Department adheres to its Greatness Through Virtue mission under the governance of the National Collegiate Athletic Association (NCAA) and American Collegiate Hockey Association (ACHA) conferences. With more than 3,800 students, Mary has locations in North Dakota, Montana, Kansas, Arizona, Rome, Italy, as well as vibrant online offerings.
Explore Topics