Catholic Health Initiatives Donates $10 million to the University of Mary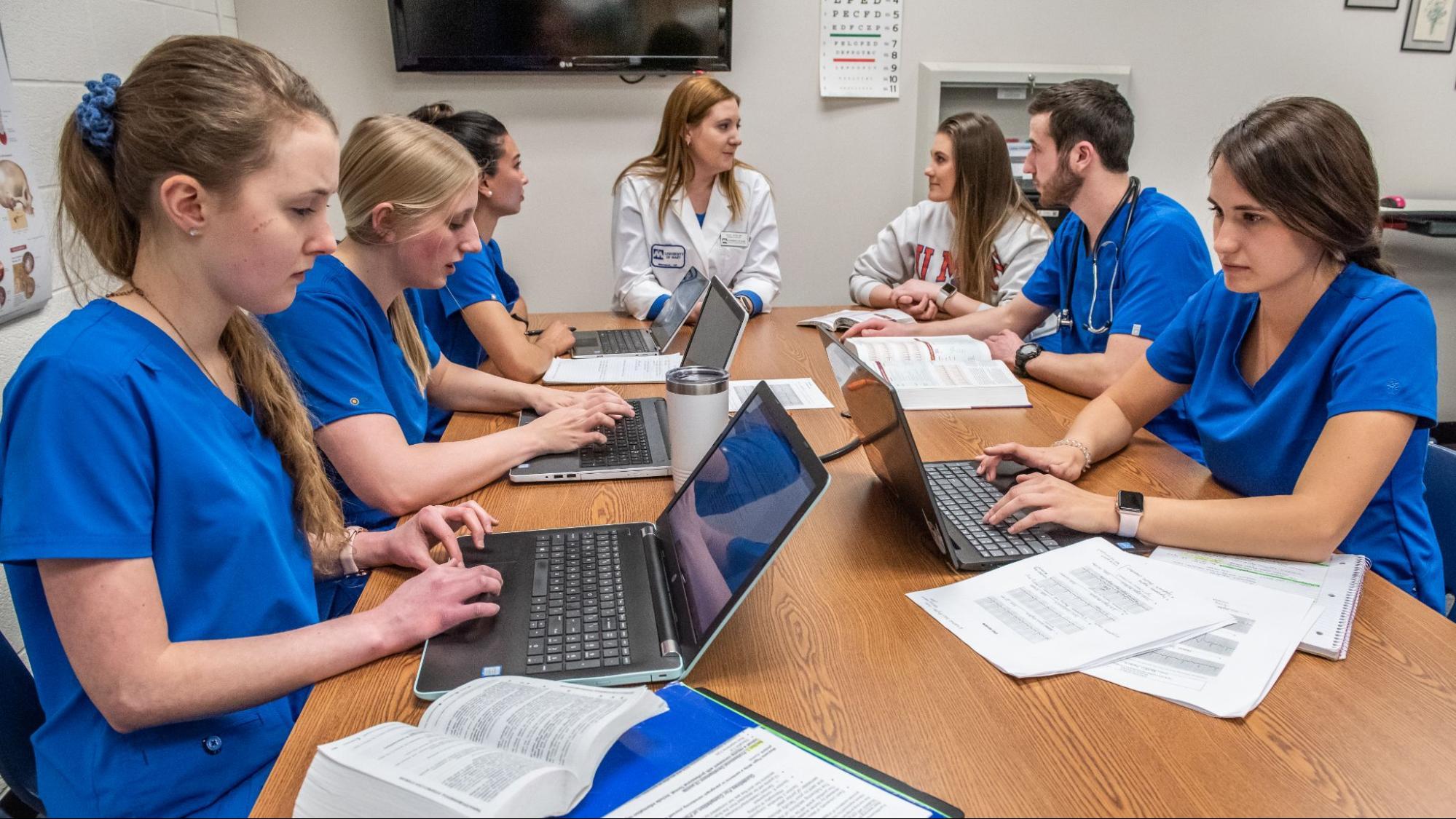 Gift from national health system will fund scholarships, help strengthen and improve healthcare across the region
BISMARCK, ND, October 24, 2014 — Catholic Health Initiatives, one of the nation's largest health systems, will donate $10 million to the University of Mary to fund endowed scholarships supporting students enrolled in nursing and other healthcare focused academic programs in response to the ever changing healthcare environment. The gift from CHI, which is joining with St. Alexius Medical Center in Bismarck to form a regional health network, is the largest gift ever for the University.
Monsignor James Shea, President of the University of Mary, said,
"This generous gift demonstrates CHI's commitment to health and wellness in our communities, deepens the long and fruitful relationship between St. Alexius and the University of Mary, and dramatically increases educational opportunities for so many students who will come to us from our region and beyond to prepare for careers in some of our strongest academic programs, such as nursing and healthcare administration."
"CHI's generosity, and more importantly the sense of partnership, is critical to our ability to continue to serve our students and our state," Shea added. "I would like to thank our founding sisters, St. Alexius Medical Center, and our new partners."
"CHI has long served the communities of North Dakota through our hospitals and medical centers across the state," said Jeffrey Drop, senior vice president, Fargo Division, CHI. "So we are keenly aware of the serious workforce and educational needs North Dakota is experiencing. As we now expand our service into the Bismarck-Mandan community, the University of Mary's sterling reputation as a leader in healthcare and business education make the university a perfect partner for our growing healthcare system."
The new affiliation between CHI and St. Alexius, coupled with this historic gift to the University of Mary, sets the stage for each institution to provide even more comprehensive service and care to the growing communities of North Dakota. Serving the health of communities is the mission of CHI, whose core values include reverence, integrity, compassion and excellence.
With the gift from CHI, the university will dramatically expand its capacity to provide support to students pursuing their education in healthcare, business and other arenas critical to meeting the healthcare needs of the communities we serve.
"Our founding Sisters placed us on a firm foundation, and never before has the University of Mary been so ready and able to fulfill what is central to our mission," said Monsignor Shea. "Mary is about to emerge as the strongest hope to preserve and pass on to a new generation the best of North Dakota values: integrity, faith, hard work, care for neighbor, and hearty endurance in the face of every setback and difficulty."
"We have an urgent need for well-educated healthcare workers in our rapidly growing communities," said Dr. Diane Fladeland, vice president of Academic Affairs of the University of Mary. "This gift will allow us to expand our support to students enrolled in our nursing program and other high quality healthcare programs while maintaining our commitment to an affordable Benedictine education."
For CHI media inquiries contact Michael Romano, national director, Media Relations at 303-383-2720 (office), 303-549-8948 (cell), michaelromanao@catholichealth.net.
For University of Mary media inquiries or interviews with Monsignor James Shea and Dr. Diane Fladeland please contact Tom Ackerman, director of communications at 701-355-8002 (office), 701-471-5698 (cell), tackman@umary.edu.
###
About Catholic Health Initiatives: Catholic Health Initiatives, a nonprofit, faith-based health system formed in 1996 through the consolidation of four Catholic health systems, expresses its mission each day by creating and nurturing healthy communities in the hundreds of sites across the nation where it provides care. One of the nation's largest health systems, Englewood, Colo.-based CHI operates in 18 states and comprises 93 hospitals, including four academic medical centers and teaching hospitals and 24 critical-access facilities; community health-services organizations; accredited nursing colleges; home-health agencies; and other facilities that span the inpatient and outpatient continuum of care. In fiscal year 2013, CHI provided $762 million in charity care and community benefit, including services for the poor, free clinics, education and research. Learn more at www.catholichealthinitiatives.com
Explore Topics