Burgum Foundation Awards Grant Money to University of Mary Program to Develop Rural School Leaders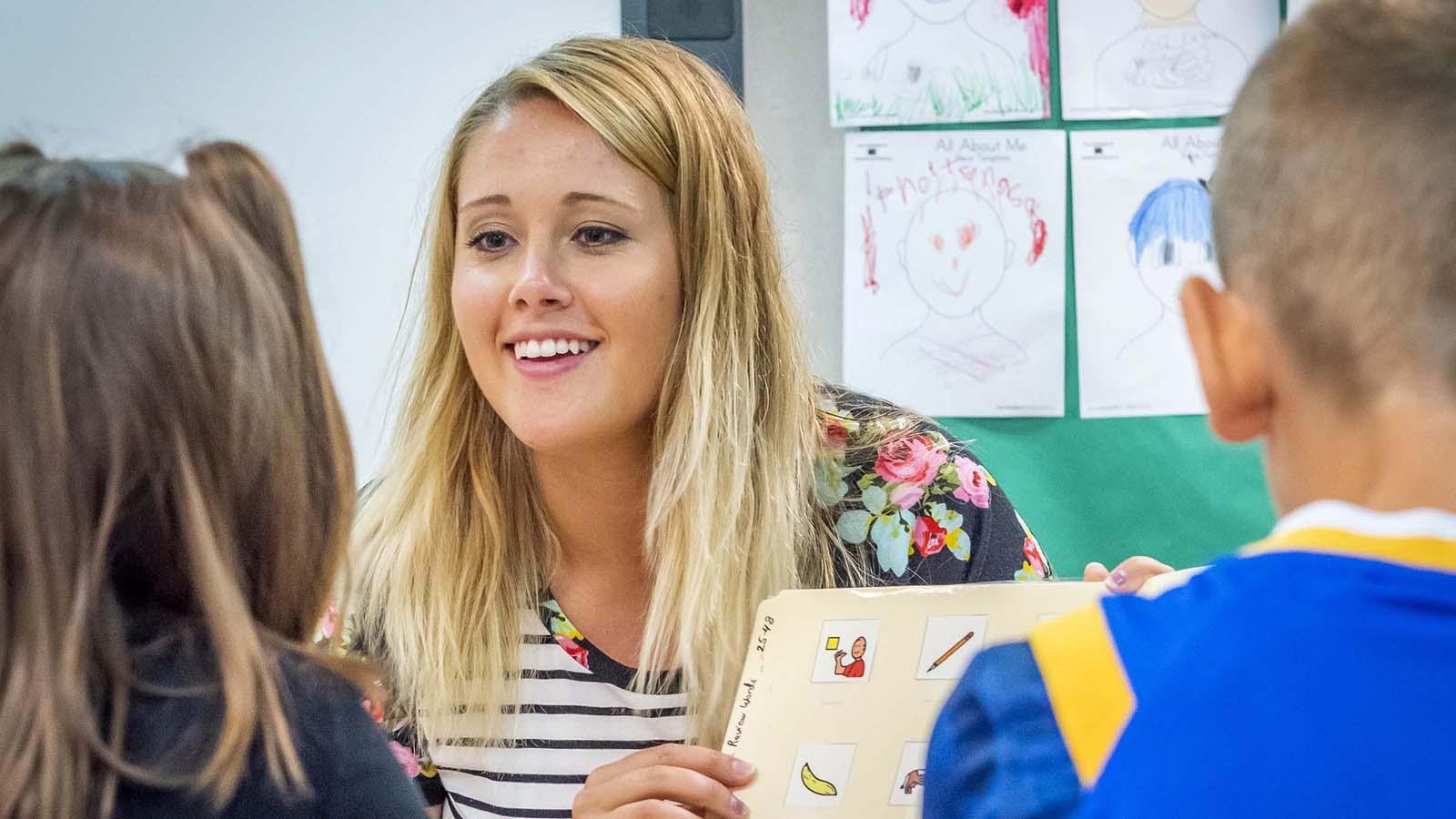 BISMARCK, ND — University of Mary's Rural School Leadership Institute (RSLI) announced it has received funding from the Burgum Foundation that will pay half the tuition of each graduate student enrolled in the upcoming summer semester cohort.
"We are dedicated to the moral formation of educators as they further their education in leadership within their respective rural school system and are grateful to the Burgum Foundation for recognizing our longstanding commitment to this needed and critical vocation in our state," said University of Mary President Monsignor James Shea. "Our founders, the Sisters of Annunciation Monastery, started Mary College over six decades ago helping teachers further their careers. Today, the University of Mary, and specifically our new successful RSLI program, continues that legacy by assisting the adult learner in education reach their dreams, while accommodating the growing need for administrators and leaders in rural schools throughout North Dakota."
RSLI takes two years to complete, or six semesters, in a blended format of summer and regular online school term schedules. The program also includes two, two-week summer residencies each year on University of Mary's Bismarck campus. This blended and face-to-face model provides flexibility for working professional educators.   
"To put it simply our 33-credit school administration program at the current full tuition rate of $560 per graduate credit posted on the website would normally cost the student $18,480 plus books and fees," stated Dr. Jeff Lind, school administration program director at the University of Mary. "The Burgum Foundation support would make that $9,240 plus books and fees. Add in the University of Mary President's Council $5,000 scholarship support for residencies — $2500 each summer — and the total cost to each student is down to $4,240 plus books and fees. As you can see this is an incredible opportunity for folks who qualify and are accepted into the program. Both scholarships are awarded to all who are accepted."
This summer's RSLI cohort is the third for this relatively new and popular program and will be completed by spring 2024. The second cohort will graduate this April.
"RSLI is designed to prepare teachers currently serving in rural North Dakota schools to become effective school administrators and community leaders," added Lind. "By completing the RSLI program, students earn a Master of Education, School Administration degree, and also meet the requirements for a North Dakota principal credential. RSLI is also designed to meet the needs of those interested in seeking other leadership opportunities in schools such as teacher leader, dean of students, curriculum coordinator, instructional coach, or other positions."
Acceptance into the RSLI program is selective and based upon various criteria: an application to the graduate school is required, along with an interview, and a referral from rural school administrator; a letter of recommendation from the rural principal or supervisor; and the student must currently be serving in a rural district for a minimum of one year.
To learn more or enroll and take advantage of this grant before the March 15 deadline, go to enroll.umary.edu/apply or reach out to Dr. Jeff Lind at jelind@umary.edu.
Explore Topics