Acclaimed Documentary About 'The Troubles' of Northern Ireland to Make North American Premiere at University of Mary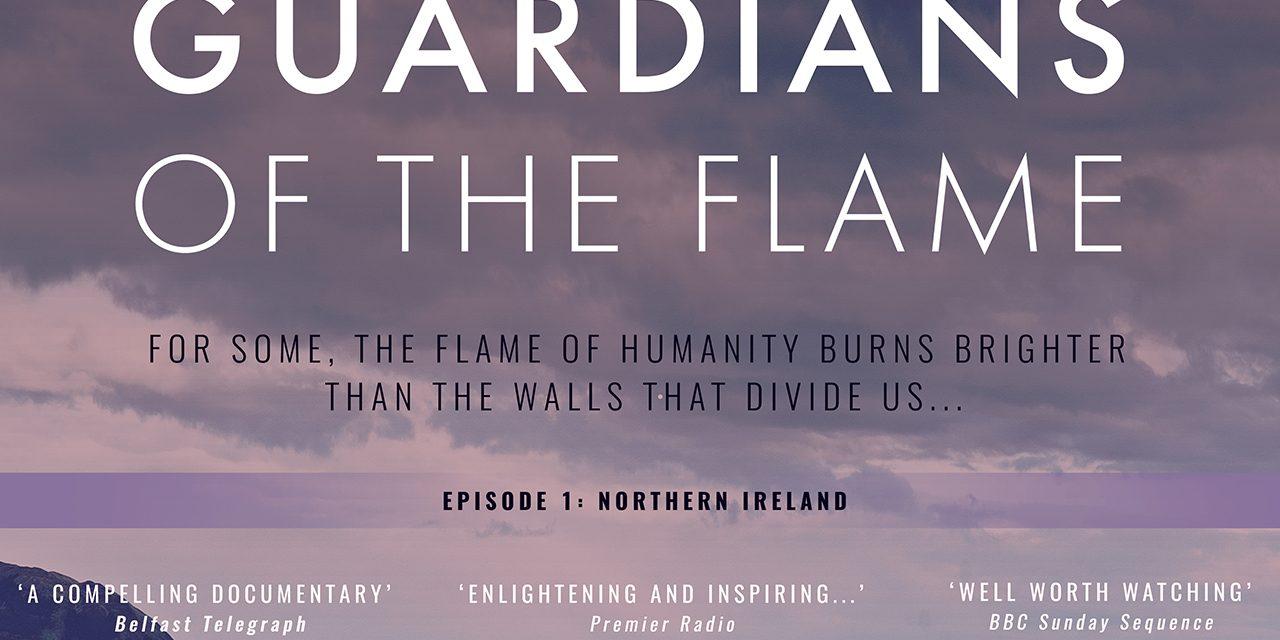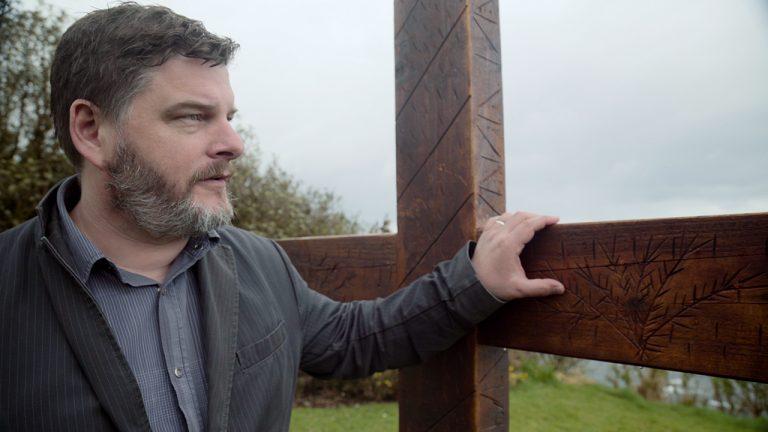 BISMARCK, ND — True stories of forgiveness are hard to come by in today's society. Some would say that's because we live in a world where humanity lacks religion, or religion lacks humanity. People can go their entire lives bearing a burden or cross for some harmful act they did to someone, or, never forgiving a person for the hurt committed to themselves or a loved one.
Filmmaker Jonny Clark has made it his passion to travel the world and find those true stories of forgiveness. There's no better place to start than in his homeland of Northern Ireland, where he tells the redemptive true stories of three people from within The Troubles conflict. Guardians of the Flameis one in a series of short films that "explores the role that tribal religion has played in fueling the tragedy of sectarian violence in Northern Ireland … individuals who have suffered and lost greatly during The Troubles, yet despite this they refuse to succumb to bitterness and revenge and instead show us how forgiveness can conquer hate, how true religion welcomes the marginalized, builds bridges and breaks down walls of isolation," according to the film's website.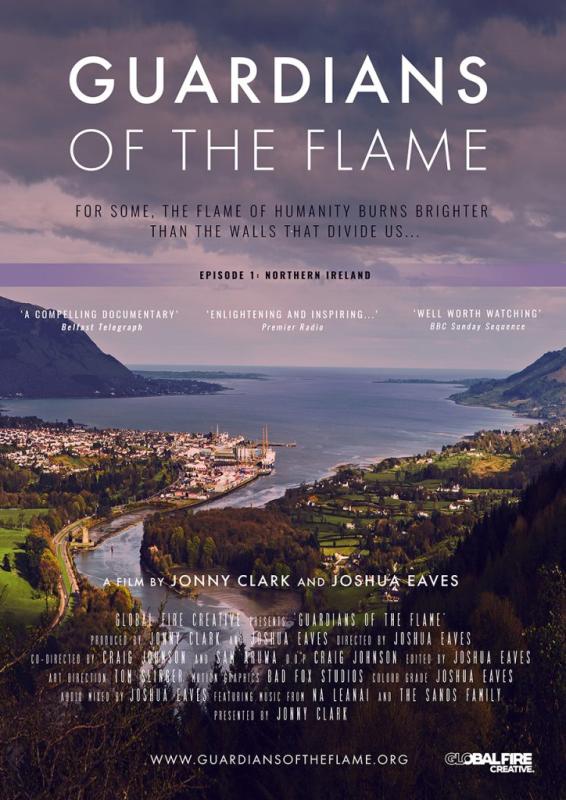 Clark has debuted his documentary across the U.K., South Africa, Lebanon and parts of eastern Europe and is now bringing Guardians of the Flame to Bismarck, ND, for its very first North American screening at the University of Mary, Thursday, January 30, from 7 p.m. until 9 p.m., in Butler Auditorium at the Gary Tharaldson School of Business on campus. This special event is hosted by the school's University Ministry department in conjunction with its monthly Grounds for Belief presentation. This date also marks the 48th anniversary of the Bloody Sunday events of January 30, 1972, when British soldiers shot 28 unarmed civilians during a protest march against internment.
On January 29, the eve of the anniversary, the critically acclaimed movie Bloody Sunday will be shown at 6:30 p.m. in O'Keefe Hall on campus to commemorate the tragic events that happened on that day. Guest speaker General Dave Anderson (Ret.) will share insights on what transpired among civil rights marchers and the British military on Bloody Sunday.
There are other events during the week that the public, students and faculty are invited to attend, including Monday, January 27 at 10 a.m. for Chapel of the Word in the lower level of the Lumen Vitae University Center (LVUC) and movie night at 6:30 p.m. in O'Keefe Hall, featuring Good Vibrations, a film based on the punk rock industry in Northern Ireland during some of the more violent times. Wednesday, January 29 a Mass will be celebrated for those in Derry, Northern Ireland, during the conflict. On Thursday, January 30, from 3:30 p.m. until 5 p.m., before the screening of Guardians of the Flame, a Faculty Colloquium discussing John Henry Newman and the "Idea of the University" in the Gary Tharaldson School of Business Room 207. Friday, January 31 ends the weeklong commemoration with Jonny Clark's convocation presentation and discussion about Guardians of the Flamefrom 10 a.m. until 10:50 a.m. Clark continues the conversation after lunch with more dialogue from 1 p.m. until 1:50 p.m. in Room 303 at the Liffrig Family School of Education and Behavioral Sciences. The day concludes fittingly with Irish music and beverages from 4:30 p.m. until 6:30 p.m. in Chesterton's.
According to Clark, Guardians of the Flamewill be one in a series of short feature "films to tell the stories of victims and peace builders in a variety of global conflicts; to inspire people to look at our own countries and examine how to be people of peace, and to ask the question, 'What is true religion?' states Clark on the movie's website and who is also director of Youth With A Mission (YWAM). "Rabbi Jonathan Sacks said, 'Religion is like fire and like fire it warms, but it also burns. We are the guardians of the flame.' Not everyone featured in this film is motivated by a faith. But all of them show a remarkable courage in choosing to value the flame of humanity in the face of indescribable pain and anguish. Those with a religious conviction show religion is most purely lived out when we choose to 'do unto others as we would have them do unto us.' This Golden Rule thinking is embodied by a variety of people in our film who could easily have chosen a life of bitterness and revenge, but instead have chosen to pursue reconciliation and sometimes even forgiveness."
Explore Topics