Mick Peterson, DNP, APRN, FNP-C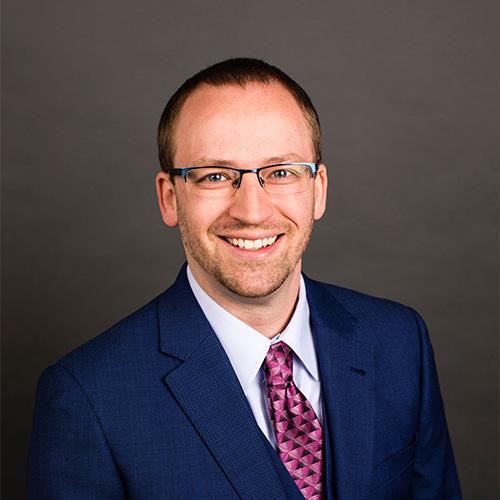 Family Nurse Practitioner Clinical Competence Coordinator
Assistant Professor of Nursing
Saint Gianna School of Health Sciences
About Me
I am a proud husband and father of four beautiful children. I was born and raised in Bismarck. I went to UND for my undergraduate degree in nursing. I moved back to Bismarck after graduation, got married, and started my career in nursing. I went back to the University of Mary for my Doctorate of Nursing Practice and became a family nurse practitioner. I am passionate about caring for people and education. I currently own and operate a primary care clinic in Bismarck. I am looking forward to continue expanding my knowledge in academia and business.
I am at Mary because of the atmosphere, the community, and the mission. Education is an essential part of my career, and I am grateful for the opportunity to help educate others as I was educated during my graduate education.
Expertise
By no means am I an expert in my field, but I am extremely confident in my ability to convey ideas, communicate effectively, have a thirst for knowledge, and am willing to go above and beyond for those in need. I am first and foremost a nurse - I strive to care for the person as a whole.
Education
DNP: University of Mary, 2017
BSN: University of North Dakota, 2010