Martin Jacoby, DBA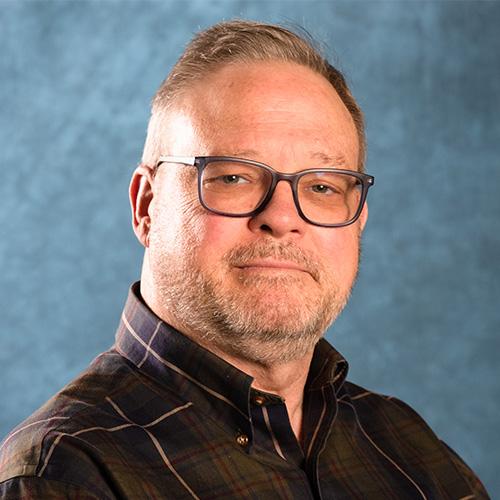 Gary Tharaldson School of Business
About Me
I am a veteran of the U.S. Army, serving for 30 years, and retired as a Colonel. I specialized in logistics and sustainment while deploying on numerous combat rotations. Upon retiring from the Army, I spent 15 years as an executive with the Lockheed Martin Corporation. While with Lockheed, I was a program manager for international programs supporting U.S. and foreign military customers. My last job with Lockheed Martin was as the Director and Chief Engineer for Logistics and Sustainment, Missiles, and Fire Control in Orlando, Florida. I decided to start my doctoral journey at the age of 62.
The Benedictine values that form the foundation of this university create a supportive and values-based environment that mirrors the values in my own life. The University of Mary's approach to servant leadership is integral to its educational mission. It seeks to empower students with the knowledge, skills, and values needed to be compassionate, ethical, and effective leaders who serve others. 
Expertise
Teaching, Team Growth, Program oversight, Project Management, Operations Management, Business Administration, Business Planning, Strategic Planning, Consulting, Leadership and Supervision.
Delta Mu Delta, 06/2020, An international honor society that recognizes academic excellence in Baccalaureate, Master's, and Doctorate degree business administration programs.
National Society of Leadership and Success, 09/2022, Selected by Keiser University as a Presidential Member of the Society
Komaroff, E., Djokic, B., and Jacoby, M. (2020). Association between corporate health and public health. Radical Statistics, Vol. 126.

Dissertation: Keiser University. Jacoby, M. (2021). Millennial and Generation Z attitudes, values and beliefs about the military and their effect on job attraction and attrition in the military defense industry. ProQuest.
Education
DBA: Keiser University, 2021
MS: National Defense University, 2000
MA: Tusculum University, 1990
Colonel: U.S. Army Retired