Cooper Jones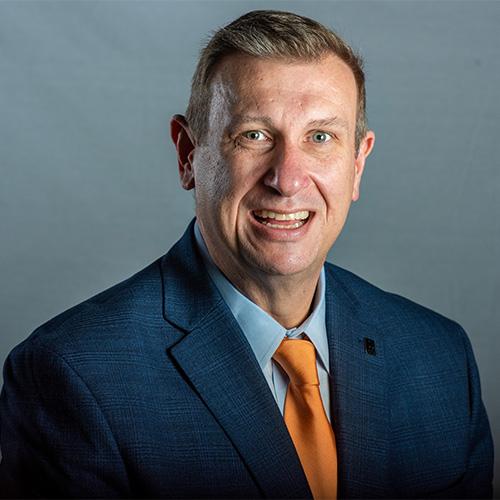 Executive Director of Intercollegiate Athletics
Executive Director of the University of Mary Institute for Faith, Virtue, and Sport
Athletics
About Me
I grew up in a small town an hour from Atlanta, Georgia. I attended Ohio University on a Football scholarship and graduated from the E.W. Scripps School of Journalism with a degree in Public Relations. 
After graduation, I embarked on a career in college athletics. I've spent almost 25 years working in different communities nationwide, serving at universities of varying sizes and scopes. 
I most recently was the athletics director at Cal Poly Humboldt, and before that served as the Assistant V.P. at Tarleton State. I've also worked at Arizona State, Maryland, Georgia Tech, and Louisville.
I believe strongly in our 'Greatness through Virtue' strategic plan, which will prepare our scholar-athletes for success in all of their future endeavors. I was also drawn to UMary by the people here - servant leaders who are gracious and supportive yet driven to succeed and strive for success. Our best days are yet to come!
Education
BS (Public Relations): Ohio University, 2000