Annie Gerhardt, DNP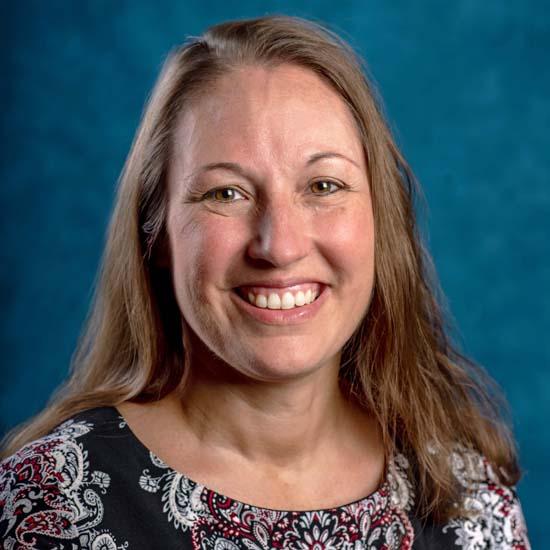 Graduate Nursing, Adjunct Faculty
Saint Gianna School of Health Sciences
About Me
I have a passion for health promotion, acute, and urgent care particularly in the rural environment, performance improvement, and overall elevating the profession of nursing. My prior and current clinical practice as an independent nurse practitioner, serving rural areas of North Dakota, duties as a medical provider in the North Dakota National Guard, and over 15 years of teaching experience has prepared me well to educate graduate nursing students.
Mother Teresa said, "Love in action is service." I truly love the University of Mary, our students, and our community, and will always find a way to serve their needs. My service here at the University of Mary is a blessing as I am able to fully live out my values and personal mission every day.
Expertise
6 years of critical care nursing experience; 18 years of primary care practice as an FNP; 15 years as a university educator; Major in the North Dakota National Guard; Nursing Faculty Excellence in Instruction Award 2015; University of North Dakota Rural Health Educator of the Year 2017; University of Mary Presidential Leadership Award 2018; North Dakota Company Grade Officer of the Year 2020.
Gerhardt, A. (2015). Design and Implementation of Electronic Evidence-Based Diabetes Care Planning Tools Using the Omaha System to Capture Care Provided in a Medical Home Program. [Poster]. Omaha System International Conference. April 17- 18, 2015. Eagan, MN. 
Gerhardt, A. (2020) "Exploring Advanced Nursing Practice," North Dakota Student Nurses Convention. January 24, 2020. Grand Forks, ND. 
Gerhardt, A. (2018) "Enhancing Readiness and Building Partnerships: Experiences at the 37th Military Hospital, Accra, Ghana, and Africa," Sigma Theta Tau International - Kappa Upsilon Chapter Fall Conference, "World-Wide Perspectives of Nursing Service." October 5, 2018. 
Gerhardt, A. (2017) "Advancing Boundaries - Medical Readiness Training in Ghana, Africa," Faculty Friday Event - University of Mary. May 19, 2017. 
Gerhardt, A. (2014) "Patient Goal Setting for Behavioral Change," Altru Health System's 15th Annual Healthcare Conference, "Healthcare Horizons." October 2014. Grand Forks, ND.
Zerwekh, J. (Primary Author), Gerhardt, A.M. (Contributing Author). (2021) Family Nurse Practitioner Certification Review, 4th ed. Elsevier: St. Louis, MO. ISBN-13: 978-0323673990 
Frank, M.L. & Gerhardt, A.M. (2015). Treating dyslipidemia in patients with type 2 diabetes mellitus. The Nurse Practitioner; 40(8): 18-22; quiz 22-23. doi: 10.1097/01.NPR.0000469253.13367.2c 
Gerhardt, A. (2004). Identifying the drug seeker: The advance practice nurse's role in managing prescription drug abuse. Journal of the American Academy of Nurse Practitioners, 16(6), 239-243.
Education
BS (Nursing): University of Mary, 1997
MS (Nursing, MSN/FNP): University of Mary, 2003
DNP: University of Minnesota, 2014