Speech-Language Pathology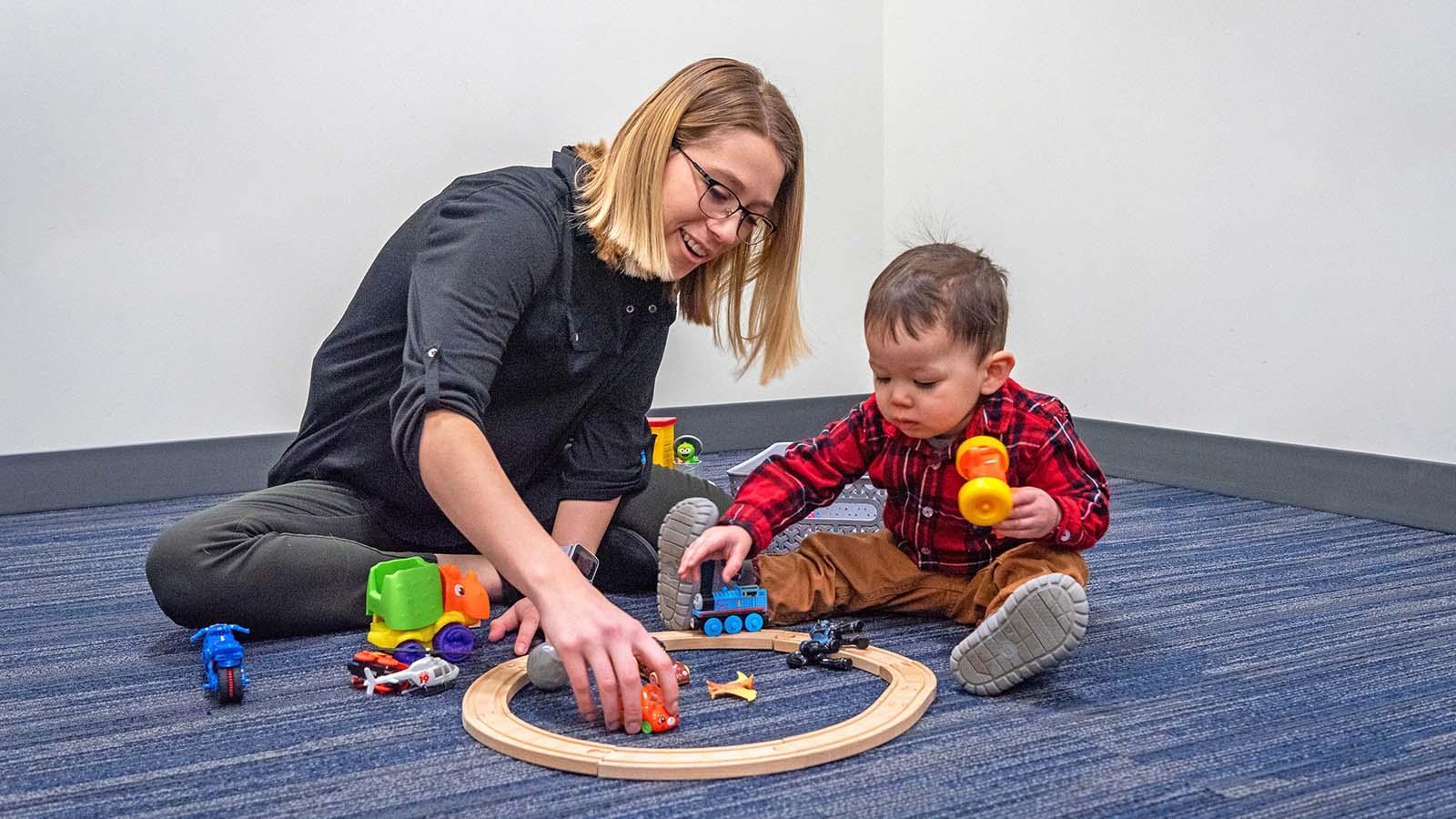 Program Type

Master's

School

Saint Gianna School of Health Sciences
Make a difference in a much-needed area of health care. Use your expertise to expand access to a fundamental human need — our ability to communicate.
What You'll Learn
You'll build skills in evaluating, diagnosing, and treating different levels of speech, language, and swallowing difficulties. You'll learn how to provide evidence-based treatment for individuals with communication disorders across the lifespan and develop professional oral and written communication skills.
Application to the Master of Science in Speech-Language Pathology program is through the Central Application System for CSD.
Gain professional experience as you provide service to the community.

You will complete clinical rotations in a variety of settings, such as on-campus clinics, private practice, public schools, skilled nursing facilities, hospitals, and rehabilitation centers. Students provide services under faculty supervision in our on-campus pro bono clinic.

Publish and present scholarly work.

You'll conduct meaningful and relevant research and communicate it professionally — work that will prepare you to develop new insights and make a meaningful impact in the field.

Position yourself for professional advancement.

You'll gain credentials to become a licensed and certified speech-language pathologist who is prepared for meaningful work in a wide range of clinical and non-clinical settings.

Secure your spot early.

Incoming freshmen who have displayed superior academic performance in high school and have been officially admitted to the University of Mary can apply for Early Assurance into our speech language pathology program.
Program Information
Please visit our catalog for admission requirements and a full list of our courses.
Accreditations
Council on Academic Accreditation in Audiology and Speech-Language Pathology (CAA)

The Master of Science (M.S.) education program in speech-language pathology (residential) at the University of Mary is accredited by the Council on Academic Accreditation in Audiology and Speech-Language Pathology of the American Speech-Language-Hearing Association, 2200 Research Boulevard, #310, Rockville, MD 20850, 800-498-2071 or 301-296-5700.
Careers & Outcomes
Employment Trends
The U.S. Bureau of Labor Statistics projects employment of speech-language pathologists to grow by 21% through 2031, much faster than the average for all occupations. As the population ages, health conditions that can cause speech or language impairments, such as strokes or dementia, will increase the demand for professional therapeutic services.
Career Paths
Speech-Language Pathologist
Pediatric Speech-Language Pathologist
Traveling Speech-Language Pathologist
Clinical Director
Educator
Take Your Next Step in Speech-Language Pathology