About the University of Mary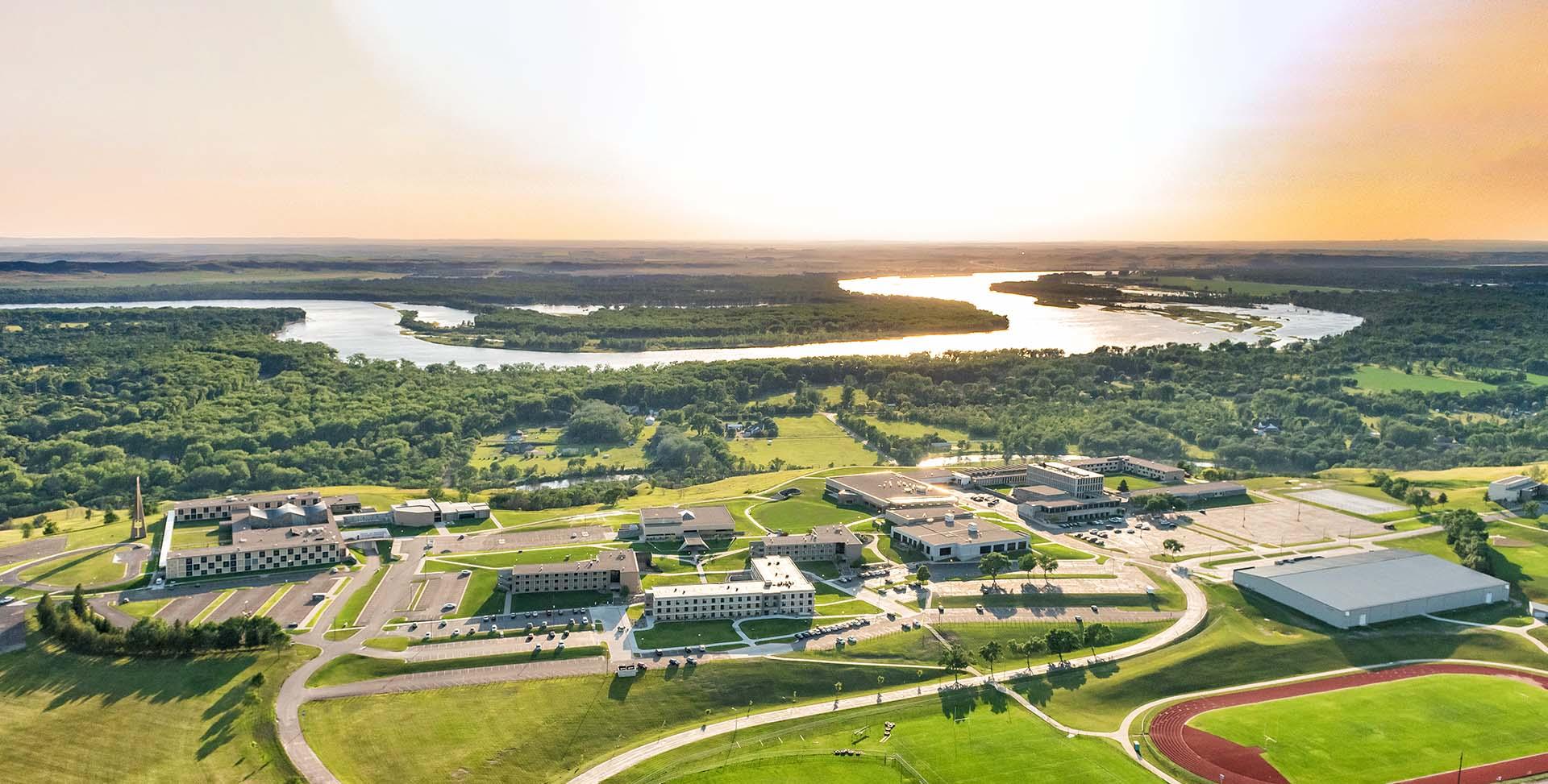 The University of Mary in Brief
The University of Mary has been educating students for the whole of life since our founding in 1959. Because of our commitment to education in the Catholic Benedictine tradition, Mary graduates live fully, live well, and thrive — as professional leaders in their fields and as servant leaders in their communities.
We offer nearly 60 undergraduate majors and a range of master's and doctoral degrees, including online offerings — at a lower cost than many of the nation's most notable universities.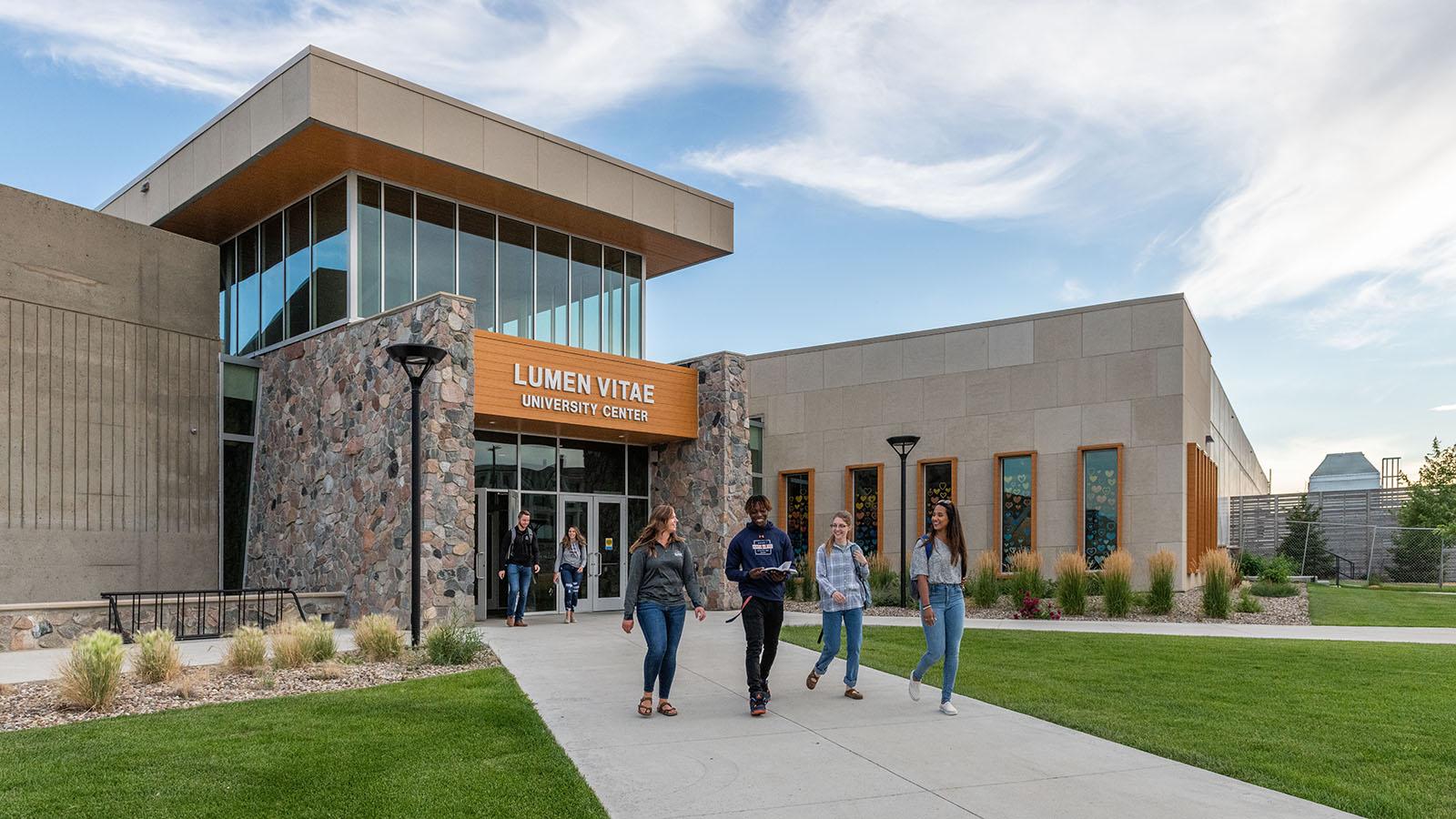 Mary Campus Landmarks
Our campus is blessed with architectural character, rich history, and natural beauty — nestled in the hills overlooking the Missouri River.
The Warford Grotto unites the community.
See how The Lumen Vitae University Center lights up the campus.
Every Mary residence hall has a unique character and history.
---
Mary Outcomes and Impact  
Our small class sizes and faculty mentorship translates to successful alumni: 93% of Mary graduates are working or pursuing additional education six months after receiving their degrees.
We — the rest of the country, the rest of the world — are watching you, because you represent something fresh and daring. You represent something exciting and promising, and we are watching. And we like what we see. Terrific things are happening at Mary!
Take Your Next Step to Mary