University of Mary in Bismarck Announces Dean's List for Fall Semester 2021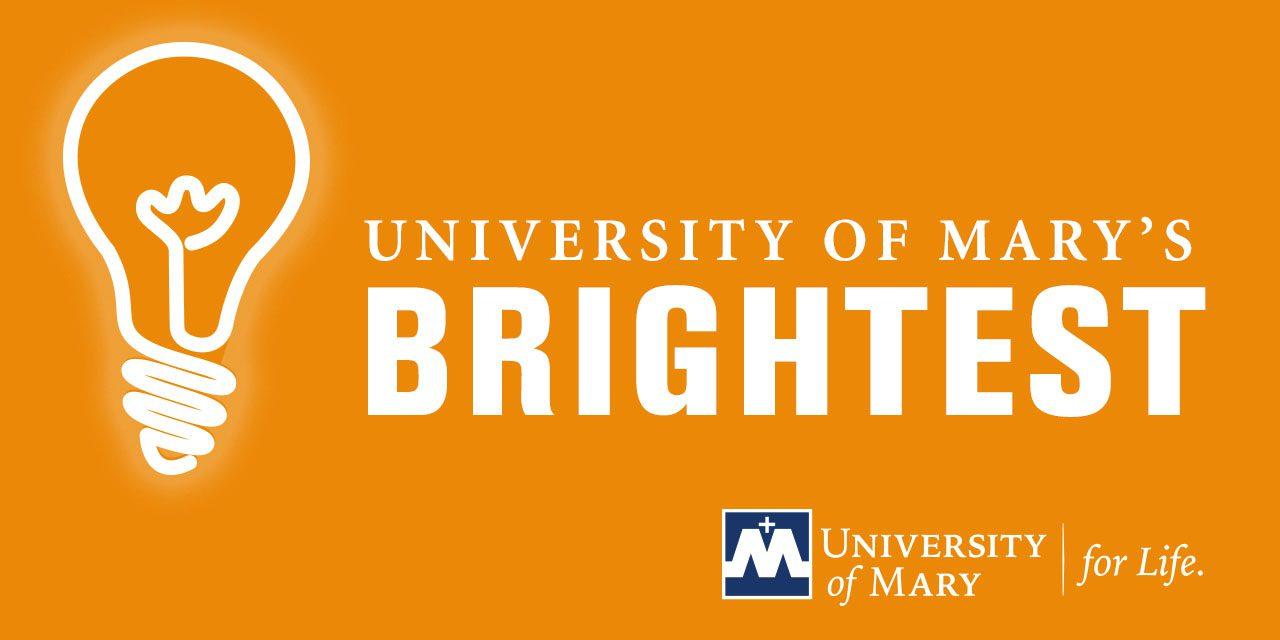 BISMARCK, ND — Area residents are among the 1,013 students named to the 2021 Fall Semester Dean's List at the University of Mary, in Bismarck. This number includes students in Mary's undergraduate program and in adult education (University of Mary Online).
You will find a PDF of the Dean's List linked below listing in alphabetical order the student's first and last name, hometown and state.
To qualify for the honor, traditional undergraduate students must earn a 3.50 or better grade point average while carrying at least 12 credit hours.
Students enrolled in the UMary Online program must earn a 3.50 or better grade point average while at a full-time adult learner status.
Anyone who wishes to learn more about the University of Mary, can do so at www.umary.edu, by contacting an admissions representative at enroll@umary.edu, or calling (701) 355-8030.
About the University of Mary
True to its motto "lumen vitae" — The Light of Life — the University of Mary offers education for the whole of life through cutting-edge professional programs and graduate programs animated by moral courage and leadership in chosen professions and service to the community. A private, co-educational Catholic institution, the University of Mary welcomes students of all faiths and backgrounds.
 A Christian, Catholic, Benedictine institution founded in 1959 by the Benedictine Sisters of Annunciation Monastery, Mary offers nearly 60 bachelor's, 19 master's, and five doctoral programs—in business, education, nursing practice, occupational therapy, and physical therapy. The 19-sport Athletic Department adheres to its Greatness Through Virtue mission under the governance of the National Collegiate Athletic Association (NCAA) and American Collegiate Hockey Association (ACHA) conferences. With more than 3,800 students, Mary has locations in North Dakota, Montana, Arizona, Rome, Italy, as well as vibrant online offerings.
Explore Topics