W. Scott Cleveland, PhD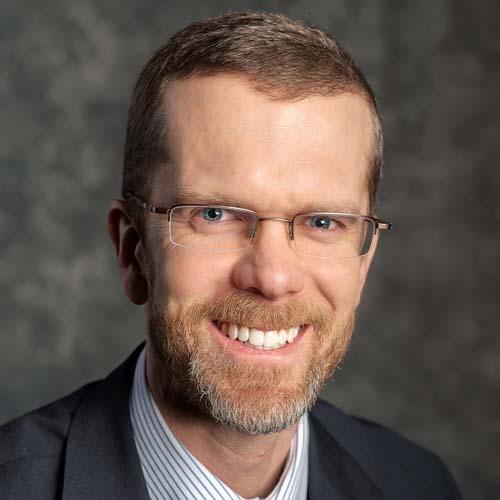 Associate Professor of Philosophy and Catholic Studies
School of Arts & Sciences
About Me
I am a philosopher, teacher, and part of the interdisciplinary community of faculty and students that is Catholic Studies. My scholarly work focuses on virtue, emotion, happiness, philosophy of religion, and philosophical theology. Prior to my time at University of Mary, I conducted postdoctoral research at Saint Louis University on the virtue of intellectual humility. I enjoy running, mountain biking, reading literature, and spending time with my wife, who is also a philosopher, working in metaphysics, and my daughter and two sons, who we hope will come to see the inseparability of ethics and metaphysics.
I am at Mary because of its vision of education for life and its commitment to forming a vital community of faith and learning. It is a blessing to serve with others in advancing a vision of education that aims to help students and faculty live well through integrating the truths they know into their lives and relationships.
Expertise
I study ethics, moral psychology, and philosophy of religion. I am especially interested in the study of virtues and emotions, the relation between the two, and the role of each in the moral and intellectual life. I also have broad interests in metaphysics, theology, the history of philosophy, and the thought of Aristotle and St. Thomas Aquinas.
I love discussing ideas with students in and out of the classroom, especially at Catholic Studies events such as Convivium and Afternoon Parlour and Philosophy events such as colloquia and the Aquinas Gala.
2021. Faith and Virtue Formation: Essays in Aid of Becoming Good, co-edited with Adam Pelser. Oxford University Press.
2021. "Do Everything for the Glory of God," Religions: Special Issue "God, Ethics, and Christian Traditions," 12:9.
2019. "A Marriage of Faith and Reason: One Couple's Journey to the Catholic Church," co-authored with Lindsay Cleveland. Faith and Reason: Philosophers Explain Their Turn to Catholicism. Brian Besong and Jonathan Fuqua (Editors). San Francisco: Ignatius Press.
2019. "The Virtual Presence of Acquired Virtues in the Christian," co-authored with Brandon Dahm. American Catholic Philosophical Quarterly. 93(1): 75-100. 
2017. "Humility from a Philosophical Point of View," co-authored with Robert C. Roberts. Handbook of Humility: Theory, Research, and Applications. Everett L. Worthington, Jr., Don E. Davis, & Joshua N. Hook. (Editors). New York: Routledge. 
2015. "The Emotions of Courageous Activity," Res Philosophica: Virtue and the Emotions Special Issue. 92(4). 
2015. "The Defeat of Heartbreak: Problems and Solutions for Stump's View of the Problem of Evil Concerning Desires of the Heart" co-authored with Lindsay Cleveland. Religious Studies.
2014. "The Problem of Evil," co-authored with Trent Dougherty, Oxford Bibliographies Online: Philosophy. 
2012. "The Distinctiveness of Intellectual Virtues: A Response to Roberts and Wood," Proceedings of the American Catholic Philosophical Association. 86: 159-169.
Education
PhD: Baylor University
MAR: Yale Divinity School
BA: Taylor University