Tonya Mertz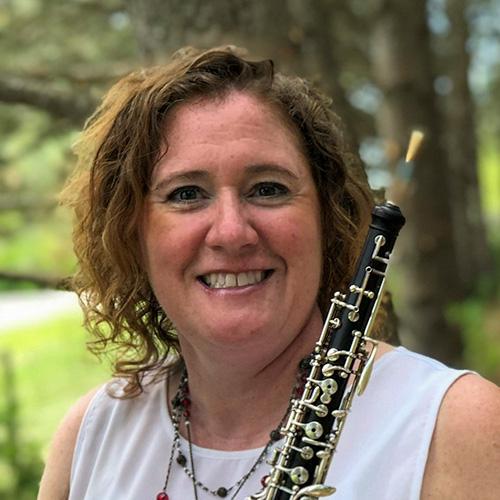 School of Arts & Sciences
About Me
Hello! I am a Bismarck-based, professional oboist and educator. I specialize in double reeds, with oboe being my primary instrument. I am the principal oboist with the Bismarck-Mandan Symphony Orchestra, Missouri Valley Chamber Orchestra, Bismarck-Mandan Wind Ensemble, and Duo Inpertio. I have a busy and active studio with students who continually place competitively in honor bands, festivals, and competitions. I enjoy volunteering my musical gifts at the Cathedral of the Holy Spirit, singing and playing oboe in the Cathedral Choir.
I am so grateful to be an educator at the University of Mary! Every day I enjoy working with such high-caliber colleagues and such fine musicians in the students I work with. The Benedictine values are the best model for not just working with everyone here at the University of Mary but for life in general.
Expertise
Here at the University of Mary, my expertise is in oboe, English horn, and bassoon. I teach the private applied lessons for those instrument, and I also coach the Double Reed Ensemble. In addition, I greatly enjoy teaching Intro to Music, Sight Singing, and Ear Training 2 & 3.
Education
MM (Oboe Performance): University of Northern Iowa, 2003
BS (Music Education): University of Mary, 2000
BA (Music Performance): University of Mary, 2000
Featured Content
Duo-Inpertio is a group I co-founded, which brings together the organ/piano and oboe in one musical experience. You can find many themed videos on our YouTube page or attend one of our performances in the Bismarck-Mandan area.