Tiantian Liang, DMA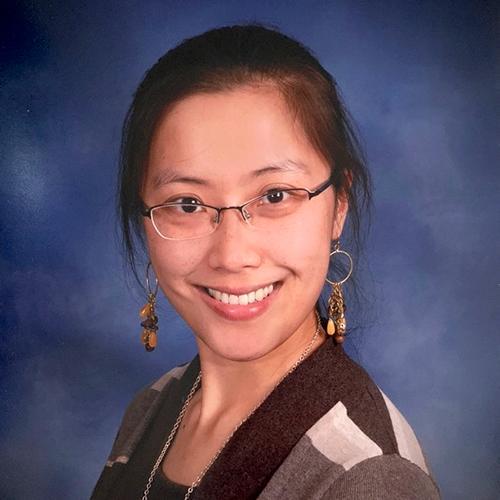 Music, Adjunct Faculty (Piano)
School of Arts & Sciences
About Me
I am a pianist, organist, harpsichordist, and teacher. Currently, I serve on the adjunct piano faculty at Mary teaching applied lessons and developing a student-focused piano pedagogy and literature curriculum. My approach to teaching private lessons is holistic and multifaceted, where I guide students with their degree recitals, piano proficiencies, and coach their collaborative experiences with vocal and instrumental music. The piano students participate in a studio class designed to engage their listening skills and teach their peers. We also work on communication and interpersonal skills so that all students develop into well-rounded musicians and persons ready to serve their communities.
I love teaching and working with students. The University of Mary's core values of service, justice, and peace match my mission as a musician, teacher, and Christian. Teaching at Mary allows me to participate in the formation of these students by helping them develop their God-given gifts to serve others.
Expertise
Although I perform a wide range of piano repertoire, I also focus on compositions by women and minorities.
2020. "Yvonne Loriod's Influence on the Piano Works of Olivier Messiaen," MTNA Collegiate Chapters Symposium at Ball State University, the Ohio Music Teachers Association Southwest Conference, and 2020 MTNA National Visual Conference.
2021, "Death in Beethoven's Piano Sonatas: An Analysis of Op. 26 and Op. 110," College Music Society, Pacific Northwest Conference.
Education
DMA (Piano Performance and Literature): Cincinnati College "Conservatory of Music
MM (Piano Performance): Rice University
BM (Piano Performance): Concordia College