Thomas Mortenson, MM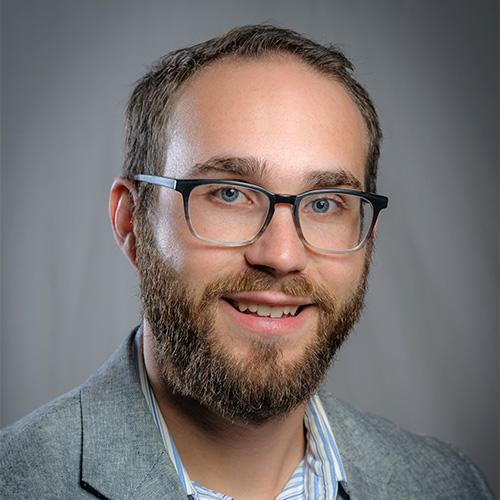 Visiting Instructor of Music
Director of the "Blue Crew" Pep Band
School of Arts & Sciences
About Me
At the University of Mary, I teach applied low brass and direct the "Blue Crew" Pep Band. It is a pleasure to serve the students of the University of Mary through hands-on experience in the classroom and meaningful performances on the stage.
The University of Mary community is special. Supportive faculty, enthusiastic students, and helpful staff, all working within the context of a Benedictine philosophy, create one of the most satisfying work environments that I have been a part of.
Expertise
I currently serve as the principal trombonist of the Bismarck-Mandan Symphony Orchestra. I have performed in a variety of ensembles and settings such as with the Memphis Jazz Orchestra, Memphis Knights Jazz Band, Southern Comfort Jazz Orchestra, the Paul Lichty Jazz Orchestra, and chamber ensembles such as the Bluff City Brass Quintet.
Education
MM: University of Northern Iowa, 2019
BM: University of Mary, 2017
Featured Content
Check out videos, recordings, and pedagogical articles at my website: tombonemusic.com