Tara Hovda, MSN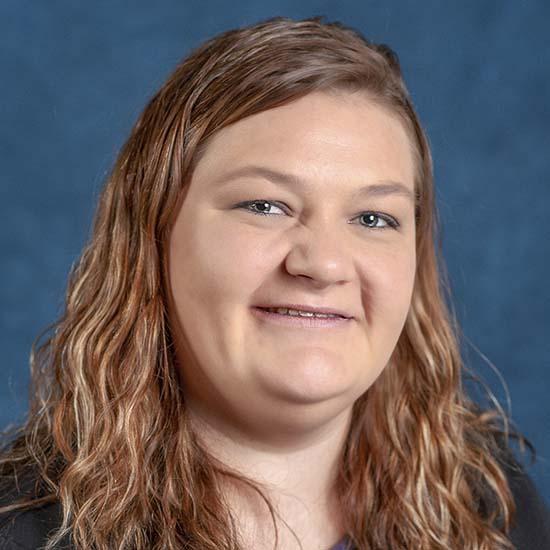 Assistant Professor of Nursing
Saint Gianna School of Health Sciences
About Me
I started in health care as a first responder for my local ambulance squad at 15. When I was 16, I took and passed the National Registry Exam to become an EMT-Basic. I advanced into my career in nursing after high school and began my professional career in nursing in Rochester, MN, in the Medical ICU. I moved back home to the Bismarck area in 2009 and began my career in the Emergency Department, where I was asked to teach the trauma nurse core course. I fell in love with teaching, and the rest is history!
I began working at the University of Mary full-time in the spring of 2018, and I currently teach pathophysiology, medical/ surgical nursing I theory & nursing practice, critical care nursing theory & clinical practice, NCLEX Review I, and NCLEX Review II. I also enjoy teaching CPR class for our nursing students in preparation for clinical practice. The field of nursing is in crisis with a shortage that may threaten the ability of our patients to receive the highest level of competent care. It is my goal to help fill this shortage with safe, competent, effective, and, best of all, compassionate nurses so our profession can remain the most trusted profession for ethical and competent care.
I am at the University of Mary to help foster the critical thinking skills of our next generation of registered nurses, helping them become our future health care leaders. I consider myself a coach in the field of nursing, fostering professional growth.
Expertise
My career has seen years of critical care but also medical nursing in the emergency department. I received the North Dakota Legendary Nurse Award: Preceptor in 2017, beginning my career into nursing education.
"If You Don't Give Us Any Instruction, How Are We Supposed To Grow? Perceptions of New Graduate Nurses Regarding Effective Teaching Strategies During Senior Preceptorships" at the North Dakota Center for Nursing Transforming Healthcare Summit, Mandan, ND.
Education
MSN (Nurse Educator): University of Mary, 2018
BS (Nursing): Jamestown College, 2007