Sarah Berreth, MSN, RN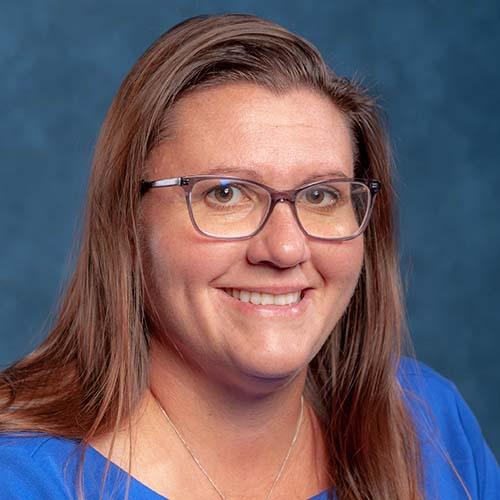 Assistant Professor of Nursing
Saint Gianna School of Health Sciences
About Me
I am a lifelong learner passionate about nursing and education. Always having a strong love of caring for children, I naturally found myself navigating towards a nursing career in pediatrics during my undergraduate nursing program. I have nine years of educational experience in the health sciences field and 17 years of experience as a registered nurse in pediatrics, rheumatology, and research.
It has truly been a blessing to be called to a university that is built off of a relationship with God and serving others. Using the guiding principles of the Benedictine values, my goal is to instill a love for nursing and lifelong learning in every student.
Expertise
I have expertise working in an acute care setting with pediatric patient populations, including oncology/hematology and pediatric intensive care. I have also worked in an outpatient rheumatology setting, including providing therapeutic intravenous infusions and overseeing several clinical research studies, and I have expertise working in a secondary education setting, providing instruction and curricular alignment in the areas of CNA and medical-related careers courses.
Education
MSN (Nurse Educator): University Of Mary, 2020
BSN: Medcenter One College of Nursing, 2004
Featured Content
I am an active member of Sigma Theta Tau International (STTI) and the North Dakota Nurses Association (NDNA)/American Nurses Association (ANA). Past appointments include Career Academy Building Executive Team and Skills USA CNA technical chair. My community involvement includes volunteering with the Arthritis Walk planning committee, Open your Heart campaigns, various zoo activities, St. Joseph Catholic Church events, and Heavens Helpers Soup Café.